Heads up! We're working hard to be accurate – but these are unusual times, so please always check before heading out.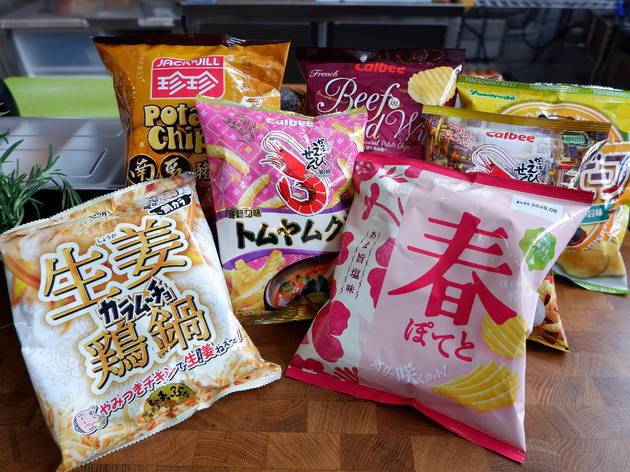 Quirky potato chip flavours found in Hong Kong
Why have a chip on your shoulder when you can just eat it?
If you're anything like us and love any excuse to indulge in some snacks, then you're in luck because March 14 is National Potato Chip day! To celebrate this blessed day, we scoured the city high and low to find you some of the quirkiest potato chip flavours available in Hong Kong. Here's what we thought of them...
RECOMMENDED: Step up your snacking game and head to these cheap eats locations in Hong Kong or nibble on some of the best chicken wing joints in Hong Kong.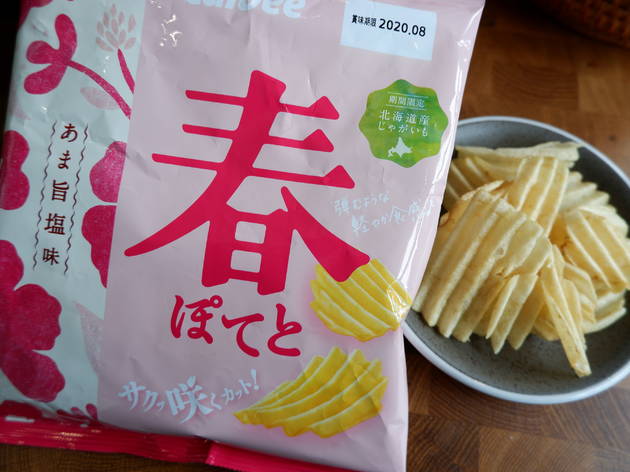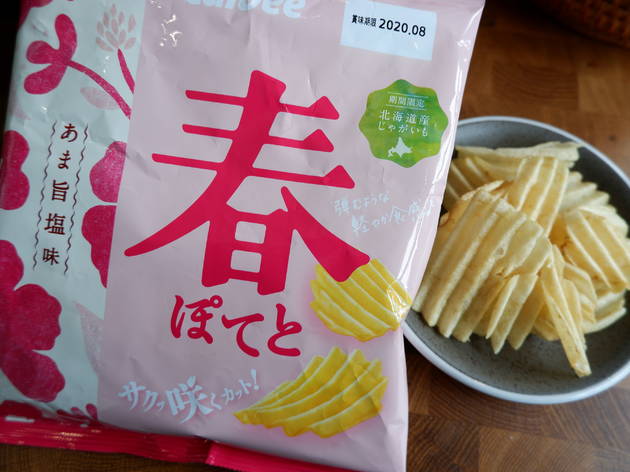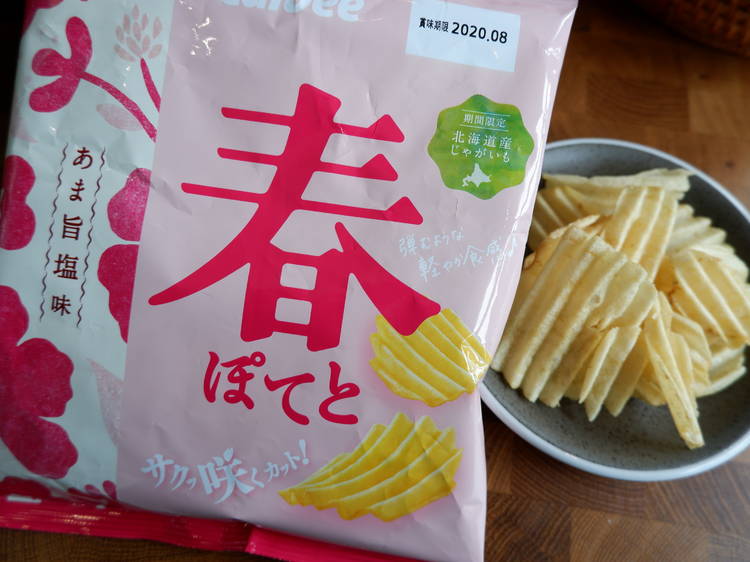 @jen.lcl
Sweet salt flavour (Calbee)
What's sweet salt supposed to taste like? We're not so sure, but if it's the same as what this tastes like, then we're sad to report that it's nothing to get excited about. Is it sweet? Yes. Is it salty? Also yes. Will we buy it again? Nope.
Available in various 759 Store locations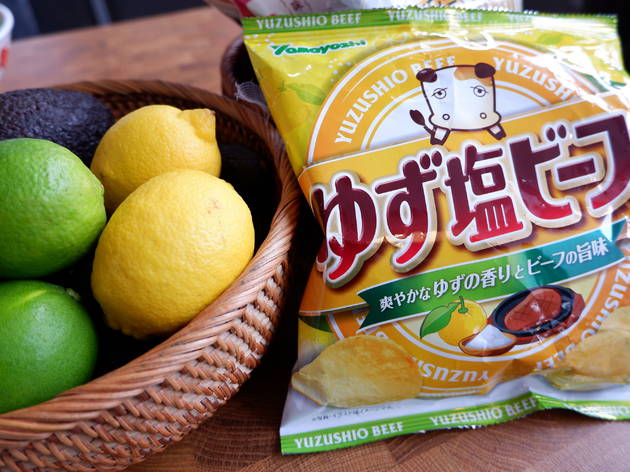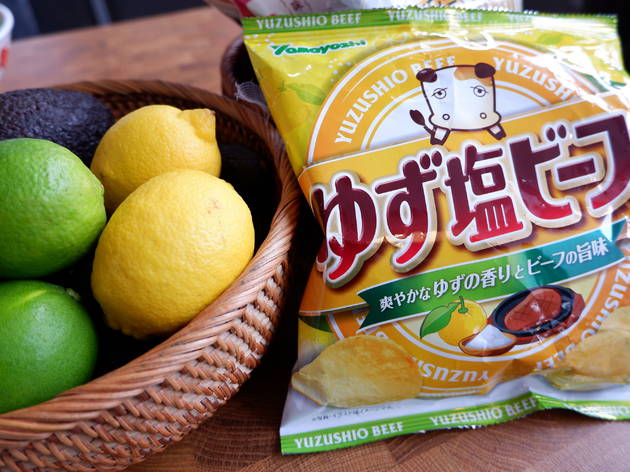 @jen.lcl
Yuzushio beef (Yamayoshi)
For yuzu lovers out there, this is the one for you. You can smell the sweet aroma of yuzu as soon as you open the packet, and while the flavour of beef is nowhere to be found, the subtle hints of 'shio' (Japanese for salt) more than make up for it. All flavours are well balanced with this one.
Available in various 759 Store locations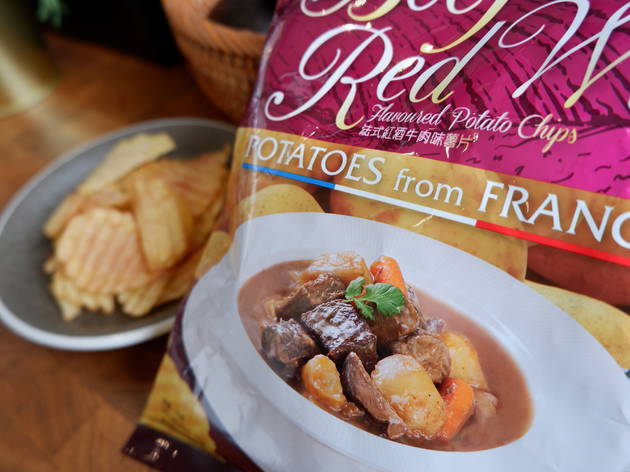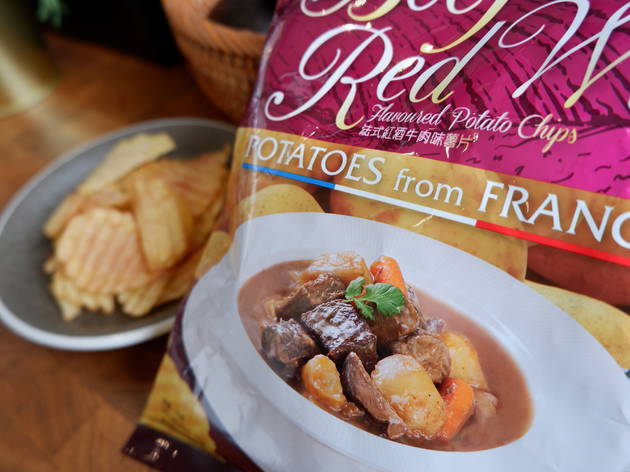 @jen.lcl
French beef in red wine (Calbee)
Beef and red wine – the perfect combination, right? Sure, but probably not when it comes to crisps. You can definitely taste the beef here but red wine? Sorry, not doing it for us. The so-called red wine tastes more like star anise, and if you're not a fan of this spice, then it's best to leave this one on the shelves.
Available in various 7-Eleven locations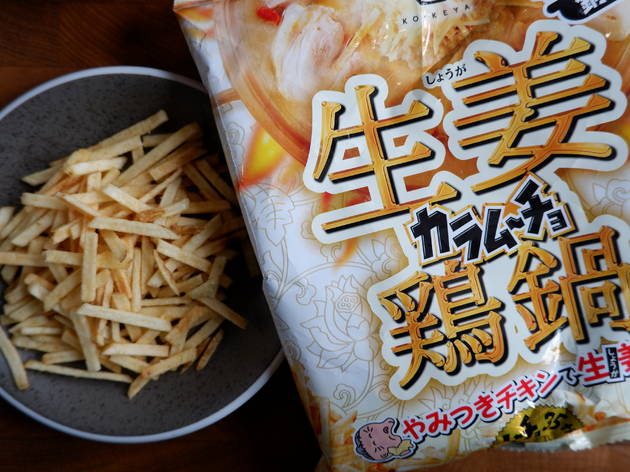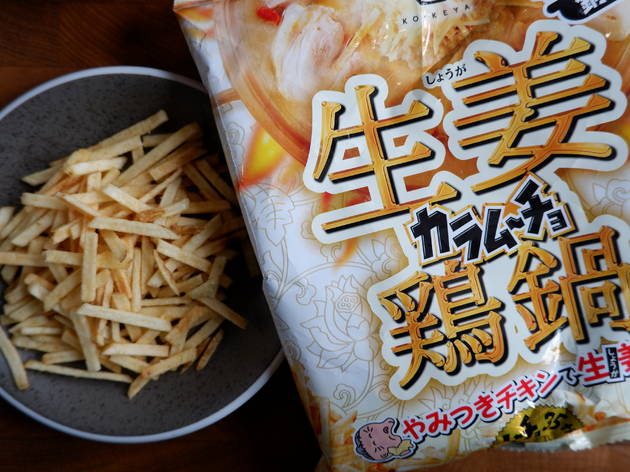 @jen.lcl
Ginger and chicken pot (Koikeya)
Hands down one of our favourites. The flavour of ginger is pronounced but balances well with the chicken. Fair warning though, the ginger lingers in your mouth and has a slight kick to it, so if spicy foods are not your friend, go easy with this one.
Available in various 7-Eleven locations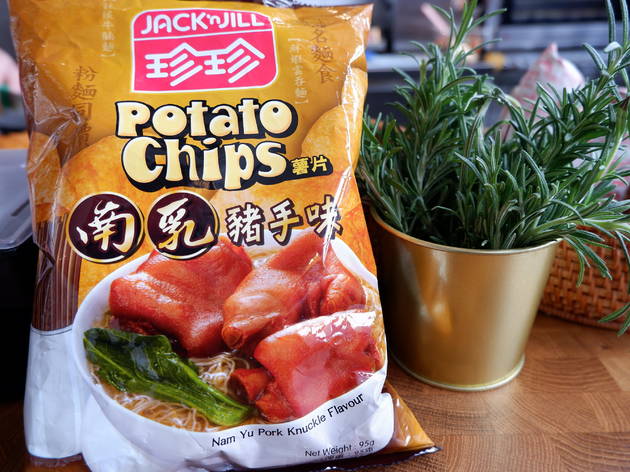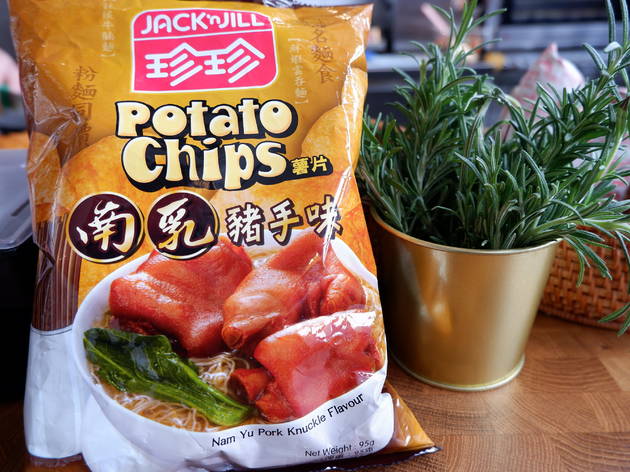 @jen.lcl
Fermented bean curd pork knuckle (Jack 'n Jill)
If you're not a fan of intense flavours, then we urge you to stay away from this one. The taste of fermented bean curd is quite predominant, and the taste of pork knuckle is, well, non-existent. Have a glass of water ready if you're feeling brave enough to try.
Available in various ParknShop locations