The 12 best sustainable and eco-friendly shops in Hong Kong
You can be kind to Earth without letting your style and beauty suffer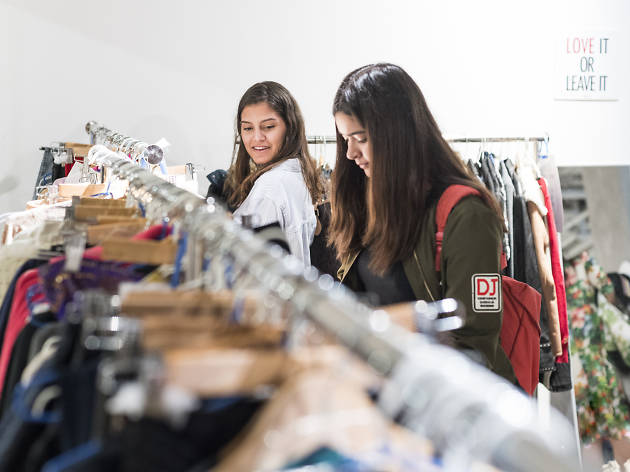 There's no reason why we can't look good and feel good without harming the environment at the same time. For those looking to adopt a more sustainable lifestyle in Hong Kong, one way to reduce waste is to support and shop at these eco-friendly stores. Whether they source textiles and ingredients sustainably or actively pick up and recycle used containers, pop along to make a change (however small it may be).

RECOMMENDED: Want to eat out sustainably? Dine at these restaurants that engage in sustainable practices.
The best sustainable brands and shops in Hong Kong
When it's time to go shopping, opt for brands that offer sustainable fashion. One to try out is A Boy Named Sue, a local brand that provides 'cool clothes with a conscience'. The website sources items purely from eco-conscious designers, brands that have ensured that fair labour conditions are met and local independent designers that employ eco-friendly practices and sustainable materials. Yes, that does mean ABNS isn't exactly cheap, but at least you can shop and wear your outfit knowing you're being kinder to Earth and to the labourers who made your clothes. aboynamedsue.co.
If you're prone to allergies and hoping to fill your home with green and eco-friendly products, Bamboa Home is your one-stop shop for all your needs. This PMQ (and online) store carries products made from locally harvested bamboo – yep, the same stuff we use for scaffolding – in the form of kitchenware, towels and beddings. The bamboo is guaranteed to be pesticide-free and biodegradable, promising no extra harm to the environment, while the bamboo bedding is hypoallergenic and perfect for sensitive skin. Not limited to lifestyle products, Bamboa Home also offers funky bamboo-made accessories like handbags, Ronda bags and even sunglasses.
Another easy way to limit waste in your life is by swapping everyday objects like toothbrushes and deodorants with plastic-free options. Locally based eco-friendly and organic brand Coconut Matter has recently launched a prebiotic deodorant range ($95) boasts all the keywords: cruelty-free, vegan, toxin-free and packaged in a biodegradable stick. Promising to keep your skin dry and fresh, take your pick with either the unscented, eucalyptus and pine, lemon and cedarwood, and the lavender and lime deodorants. Other goodies to shop for at Coconut Matter include plastic-free lipsticks, body butter and tons of coconut oil. coconutmatter.com
While its mass-produced fast fashion manufacturing might still be dubious, the hugely popular fashion retailer H&M has been making efforts to address its sustainability problem. It's set up a worldwide recycling initiative where customers can drop off and donate any unwanted clothes – from any brand, not just H&M – at the garment collection boxes in stores. The collected clothing will then be sorted to be recycled or downcycled into cleaning cloths. This is one way to stop adding to the landfills.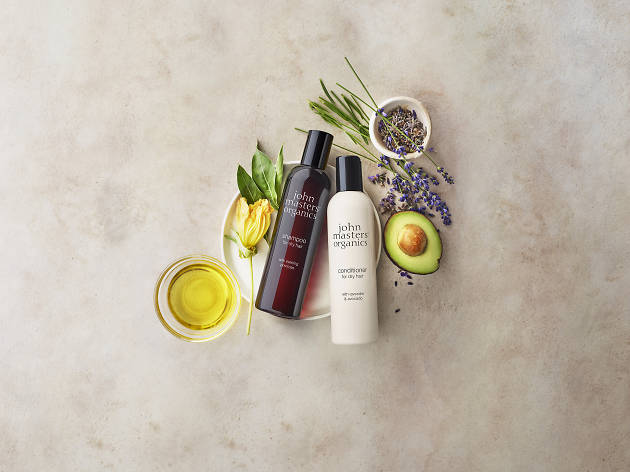 John Masters Organics makes it easy to look beautiful while being kind to Mother Earth. A proud producer of organic and toxin-free products, this luxury organic beauty brand offers everything from haircare to skincare. The ingredients arent't the only things that are green – the packaging is too. That's not all – between now and the end of December, if you spend $5 on a tote bag, your donation will go towards Redress HK, a local NGO promoting sustainability in the fashion industry. And if you bring back empty bottles and jars, you'll also get freebies in return.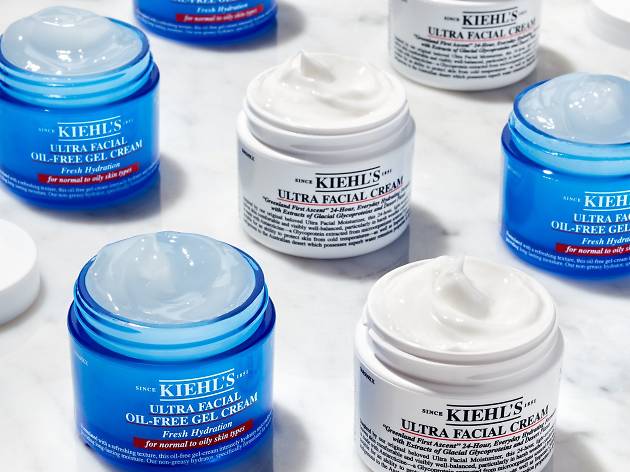 This New York apothecary is probably best known for its premium hair and body care products, which cater to every skin type and various needs. Many of Kiehl's products consist of herbal and natural ingredients, but the brand is also known for its huge recycling efforts, which takes any empty bottles and jars (you're allowed to bring one non-Kiehl's bottle) off of you, and in return, reward you with actually useful freebies – toners, face washes and tote bags. Here in Hong Kong, the returned bottles will be donated to the Tai Po Environmental Association to be recycled.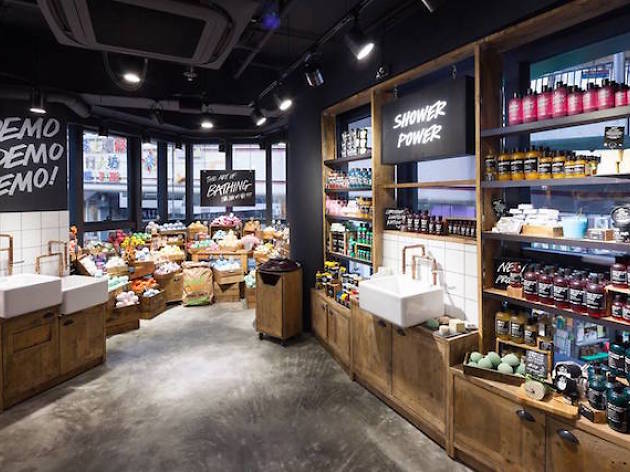 Lush is more than just ridiculously shaped and colourful bath bombs. It's actually one of the best ethical beauty brands in the world, serious about fighting against animal testing and sharing with the world its vegetarian, vegan and cruelty-free cosmetics. Be sure to keep all your black pots (made from recycled plastics) from your purchases. For every five containers you bring back to the store, you'll be rewarded with one of Lush's signature fresh face masks. Alternatively, if you're in need of a pampering, opt for the Lush Spa in Central.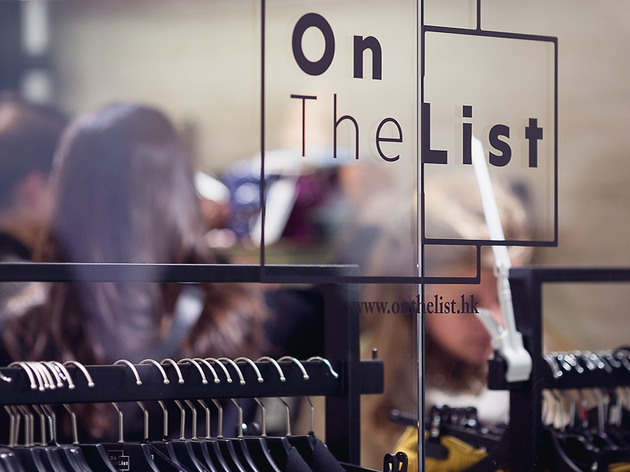 Who doesn't love a flash sale? On The List invites its members to items from past seasons from luxury brands at exclusive prices for a limited number of days. The outfits are usually so new they feel like they're straight off the runway. How are flash sales sustainable? Well, fashion retailers need to manage their inventories, so instead of throwing unsold clothes straight into the bins, fashionistas can take home fantastic clothes at much lower prices. It's a win-win situation.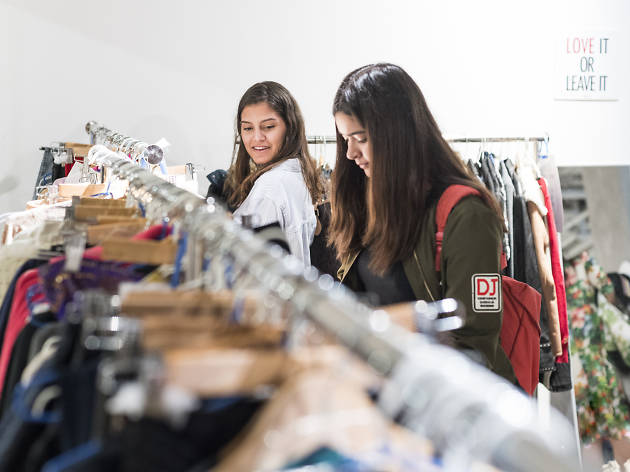 Rug Lane Vintage and Second Hand Clothing Market
We've mentioned great brands that offer eco-conscious clothing, but sometimes the best way forward is to shop for second-hand and vintage outfits. There are semi-regular events worth keeping an eye out for including the Rug Lane market and the annual Redress pop-up stores. You'll be surprised what kind of gems you can dig out.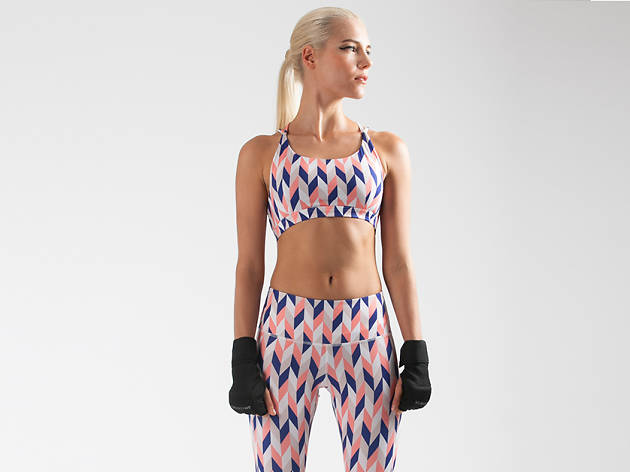 It's possible to look good while working out and still reduce your carbon footprint. Locally based brand Rumi is known for its funky yoga and athletic leggings made from sustainable sources, including recycled water bottles and leftover coffee grounds. Its collection comes in awesome patterns and designs, as well as soft and breathable fabric. Time to improve your physical performance while minimising the growing waste problem in our city. rumixfeelgood.com.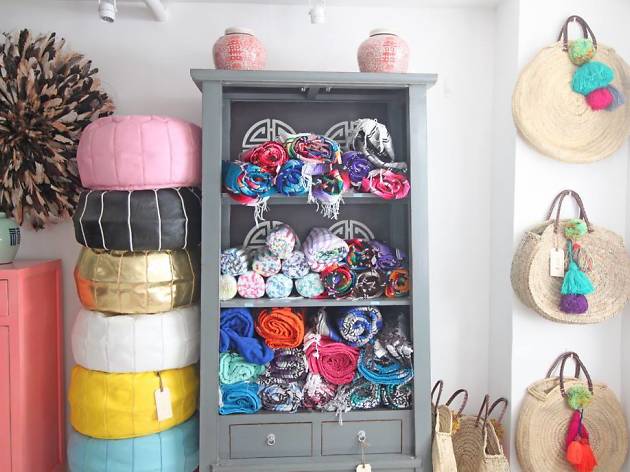 Here to make all your favourite Pinterest ideas come to life, this relatively hidden upstairs shop houses a colourful collection of home décor products, eco-friendly furniture and rugs – all with gorgeous patterns, of course. Come and pick up reusable water bottles with awesome designs, Turkish towels and T&Bs most popular item: water-based, toxic-free chalk paint in a whole spectrum of colours.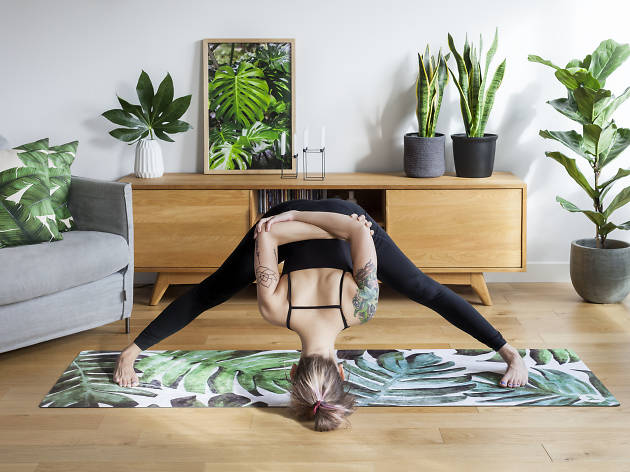 Womb is another brilliant local brand that promotes and provides sustainable designs. The online business works mainly with small and medium-sized studios from Europe and Hong Kong that care about fair pay as well as responsibly sourced materials and textiles. You can find everything from chic apparel and accessories to home décor items. Its beautifully designed yoga mats are a hit with customers too. wombhk.com.
Start your zero waste lifestyle here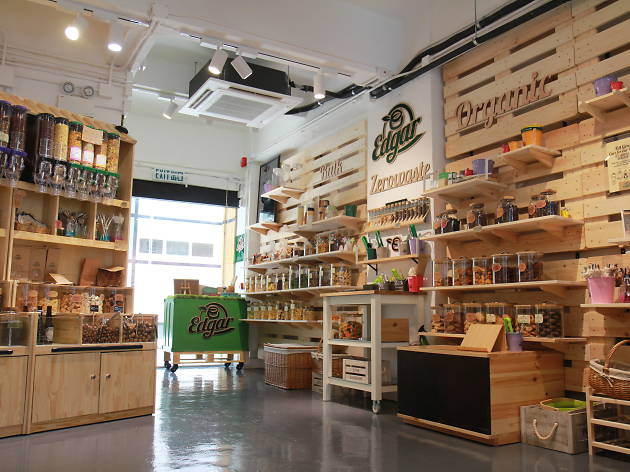 From bulk groceries and sustainable body care items to silicone storage containers, these shops are your first step towards achieving a zero waste lifestyle.