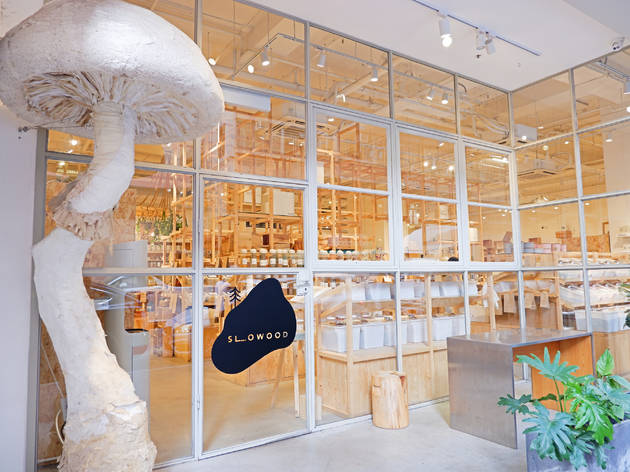 8 Best zero waste stores in Hong Kong
Say bye-bye to plastics
As the city's environmental issues continue to pile up – especially now that everyone is ordering delivery and takeaways – it's more important than ever to reduce plastic usage and to do your bit to help the environment. The easiest way to start is by removing plastic from your home – and these awesome zero waste stores are here to help. From bulk groceries and sustainable body care items to silicone storage containers, these shops are your first step towards achieving a zero-waste lifestyle.

RECOMMENDED: Check out our favourite sustainable and eco-friendly shops in Hong Kong!
Hong Kong's best zero waste stores
Tucked away on Moon Street, Edgar's spacious store boasts gravity bins, glass jars, and a large range of eco-friendly products. There are also tons of nibbles available, from truffle covered almonds to organic lollipops and freeze-dried fruits. Edgar often has small pop-ups or kiosks across town too, so keep your eyes peeled on its Facebook page for the latest updates.
Hong Kong's first zero-waste grocery store, Live Zero offers a comprehensive range of eco-friendly, plastic-free products including stainless steel straws, beeswax food wraps, bamboo toothbrushes, water bottles, and more. Another reason this shop is great is it allows you to buy organic food and ingredients in bulk. We're talking wheat flour, pumpkin seeds, dried fruit, quinoa, oats, and almost every nut conceivable. Essentially, this is ground zero for your zero-waste lifestyle.
This eco-store offers an array of organic goods, fresh produce, and beauty items. You can also shop for pantry staples such as rice, noodles, salt, and flour in bulk. The store also has a free water station for you to refill your water bottle instead of picking up another plastic bottle from 7-Eleven (tut-tut). Follow their Facebook page for updates and schedules of their regular handicraft workshops such as their popular beeswax wrap classes.
Marking as the brand's first "Naked" store in Asia, this Lush store location in Causeway Bay hosts an abundance of innovative and plastic packaging-free alternatives to your favourite cosmetics. From bottle-free shower gel to foundation and lipstick that uses no plastic packaging at all, shoppers will be able to get their hands on all sorts of Hong Kong-exclusive products. Download the Lush Labs mobile app while you're there and scan through items to find out what each product is made of and watch videos on product usage.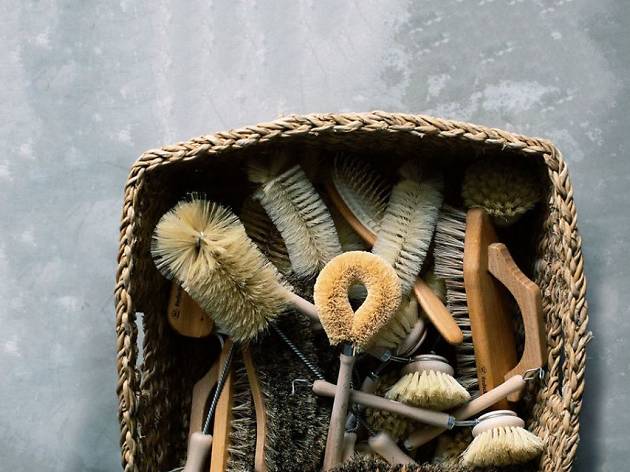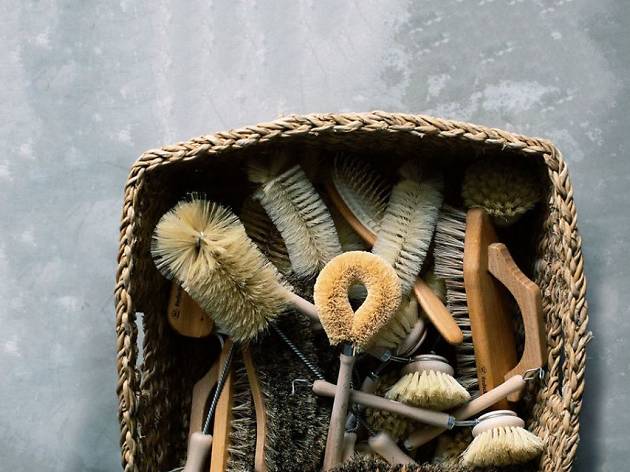 Photograph: Courtesy Plastic-Free HK
This handy online website has everything you need to completely reinvent and transform your relationship with waste and food storage. From silicone stasher bags to storage Vejibags, as well as beeswax, there's really no reason why there should be plastic in your kitchen anymore. Other life-changing products they carry include sustainable body care products, makeup with bamboo packaging and the site's best-selling coconut oil toothpaste.
Joining the Hong Kong zero-waste shop scene is Seed, a boutique grocery in Sai Kung. Mason jars are in abundance here, containing all your kitchen staples such as grains, spices, detergents, and of course, seeds. This is the place to pick up stainless steel reusable coffee capsules and shampoo soaps. You're encouraged to bring your own bottles to take home some of Seed's homemade anti-bacterial handwash and sunscreen. The shop also offer all-natural food like dairy-free noodles and vegan cookies. Best of all, everything here is package-free – though if you find yourself lacking a bag, Seed does provide eco-friendly shopping bags.
Kennedy Town welcomes this zero-waste store into its midst with the opening of Slowood, a self-described sustainable lifestyle grocery store. With a floor-to-ceiling window storefront and an impressive 3,000 sq ft of space, Slowood sources from more than 100 international and local brands to provide a wide range of environmentally-friendly crockery and homeware, as well as grocery staples in bulk. They provide a refill station where you can bring in clean bottles to stock up on things like rice, salt, and spices. A small vegetarian kitchen can be found inside the store featuring a mushroom-themed menu and furnishings.
VomFass is where you need to go for all your liquid staples. The store offers artisanal vinegar, oils, wines, rare whiskies, rums, sake from around the world. Vom fass is a German phrase meaning 'from the cask', and most of the spirits, oils, and vinegar available in the store can be sampled directly from the cask before purchase. They currently have five locations dotted around town where customers can go and buy a glass bottle to fill up with whatever they need. The shop will even knock off a sweet $10 from your purchase the next time you bring it back for a refill!
More ways to be green
Take a look at these sustainable fashion pioneers in Hong Kong.