Ask the expert: One Personal Training's co-owner Jon Lee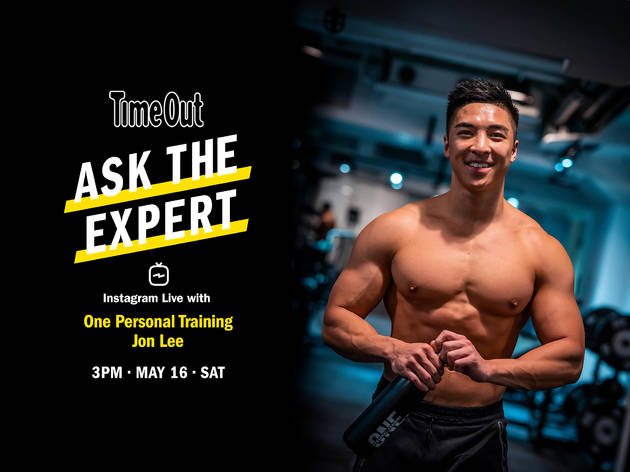 Time Out says
Join us this Saturday, May 16, 3pm at Time Out Hong Kong's Instagram account for our Ask the expert series. This week we'll be having a live stream chat with One Personal Training's co-owner and trainer Jon Lee, to discuss health and fitness in the current climate, and how the industry has been coping through the recent challenging situation.
Following this, Jon will lead us through a 10-minute workout routine to promote good posture and overall health. The workout will require zero equipment and can be easily followed along and repeated, whether at home, outside, or at the office.
Watch the first recorded live-streamed episode of Ask the expert with La Rambla's Executive Chef Ferran Tadeo on Time Out Hong Kong's Instagram account and recreate the delicious recipe of sweet peas and razor clams.
The workout:

1. Neck circles 60 seconds (neck)
2. Active pelvic tilt 60 seconds (glutes)
3. Wall slides 60 seconds (shoulder mobility)
4. T spine cat/cow 60 seconds (spine)
5. Body weight squat 90 seconds (lower body)
6. Pushups 60 seconds (upper body)
7. Hollow holds 30 seconds (core)
Rest 30 seconds and repeat 5, 6, and 7.
Details