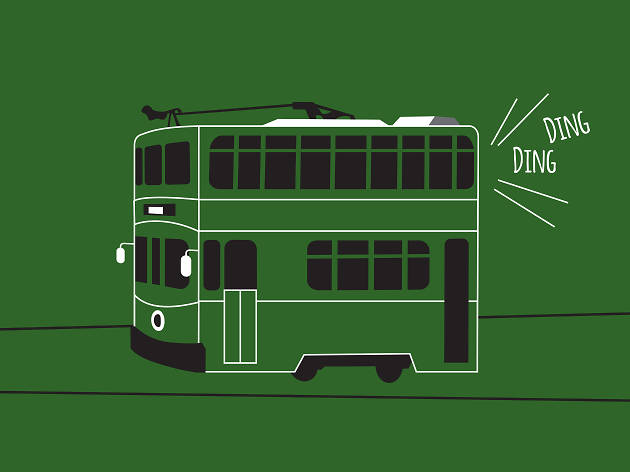 A beginner's guide to tram etiquette
Public transport can be stressful, here's everything you need to know on how to become a model tram rider.
Ding ding, goes the tram. This affordable form of public transport has seen many changes, historical moments and ups and downs throughout its 115 years of operation in Hong Kong, and its longevity reflects the tram's importance in our beloved city's hustle and bustle. Having since gained iconic status, the tram – affectionately called ding ding in Cantonese – is a moving piece of heritage that zips its way through intersections, walkways and even a market every single day.
As an avid tram lover, I've been on my fair share of trams, having learned to appreciate a sans aircon ride that lets me take in the soft natural wind, comforting sounds of city traffic and photograph-worthy views from the upper deck. Admittedly, the experience isn't always idyllic – rush hour tram rides aren't quite as comfortable – but I don't think the tram deserves the huffs and grunts that it receives from its seeming inconveniences. Not to worry, though; here's my beginner's guide to tram etiquette, especially applicable for when you're entering a fully-packed tram. By Mabel Lui
RECOMMENDED: Triggered? Read 11 things that fill Hongkongers with rage and things that make Hongkongers mad on the MTR.
A beginner's guide to tram etiquette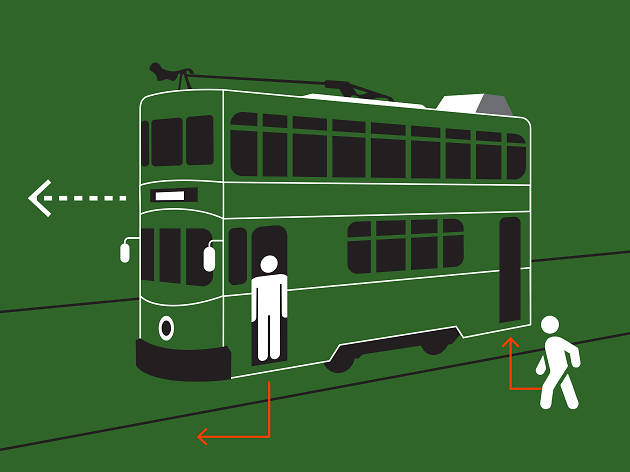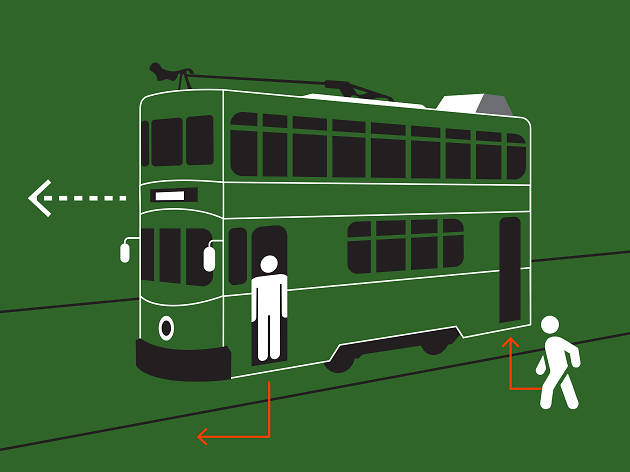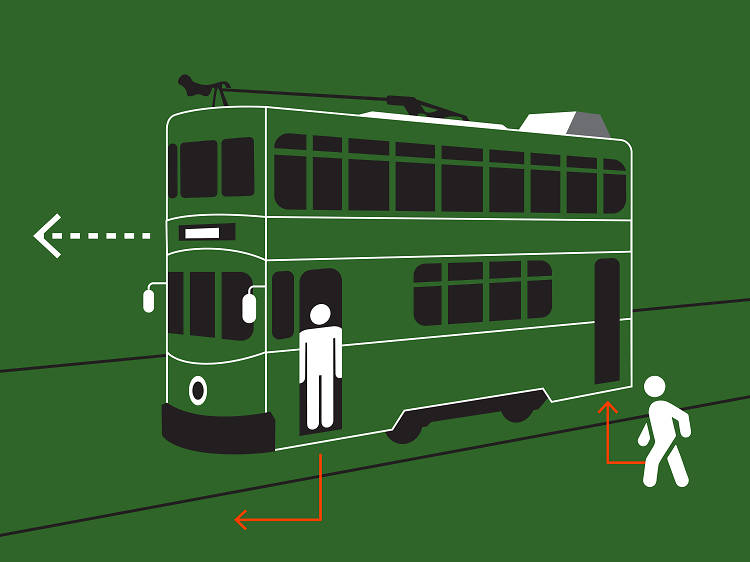 The ins and outs of riding the tram
This one's for the tourists: for those of you who have never taken a Hong Kong tram before, make sure you're mentally prepared. Unlike Hong Kong's MTR and buses, people get on at the rear end of the vehicle and pay and leave at the front. (But if you're getting on the tram at its terminal, it doesn't really matter which side you enter from.) Since the driver's seat is somewhat sectioned off from the main passenger compartment, you won't have much of a chance to chat up the driver and ask whichever one is the right stop – study the tram map beforehand to make sure you're headed in the right direction (eastbound or westbound). Almost all trams follow the same main route (other than Happy Valley, which takes a little detour), so you can hop on and hop off as you please based on your itinerary for the day. Plus, ding dings come every couple of minutes, so there's no cause for worry if you see one leave just as you get to the stop.
For adults, the tram costs a flat fee of $2.6 no matter where you get on or off; for children, $1.3; for senior citizens, $1.2. If you know you're getting off soon, make sure to count your change or prepare your Octopus beforehand.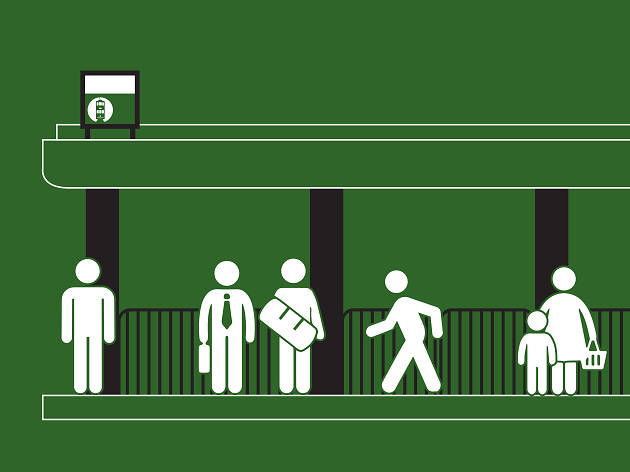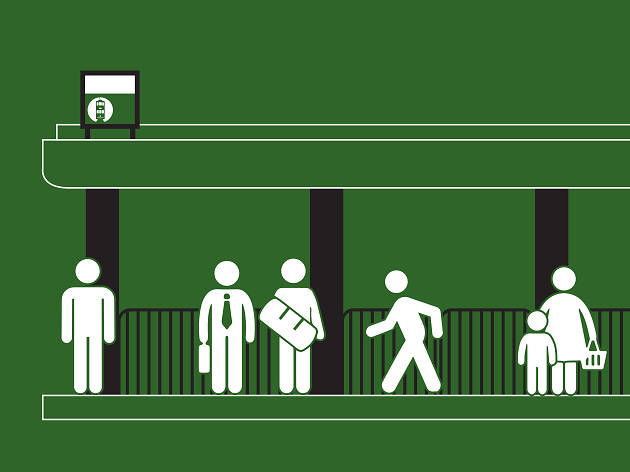 For once, queues don't really apply
Hong Kong is the city of queues, but at tram stops, lines are virtually nonexistent. Because trams can stop anywhere from the beginning to the end of a given tram station, there's no point in establishing any orderly line whatsoever. Simply pick a nice little shaded spot and wait for the inevitable ding ding sound to perk up your ears. When the tram comes to a stop, briskly shuffle over to its entrance and try to get on – you'll likely notice a group of people precisely doing the same thing. Frankly, there isn't really any rhyme or reason to this; just get as close to the entrance as possible, wait for the people who made it in front of you to get on and then get on yourself. As long you don't push and shove, no one's going to yell at you for cutting the line, because there never really is one.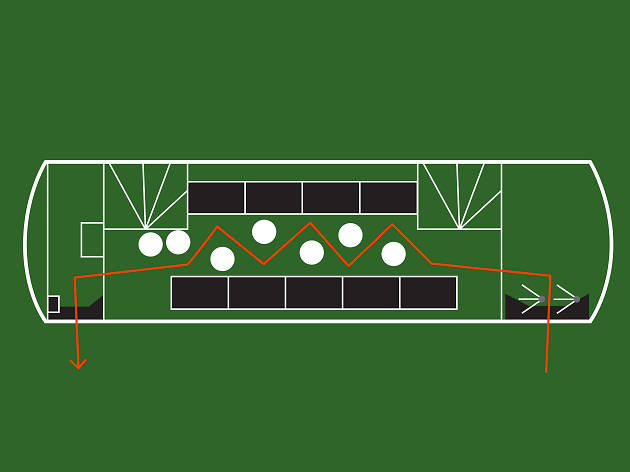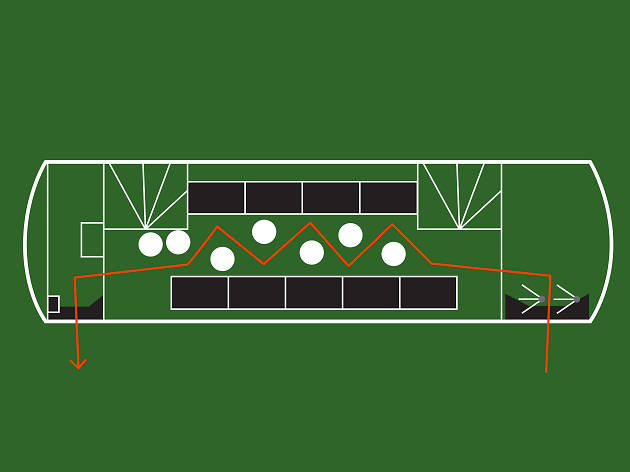 A zig-zag line in the middle is ideal
When you're entering a tram with no available seats, start establishing (or joining) a zig-zag line that runs throughout the middle section of the tram. "Huh? A zig-zag line?" Don't worry, I hear your confusion and skepticism too – let me explain. While the two sides of the tram's upper and lower decks are dedicated to seats – where can people can, you know, sit – the middle is for all the standing folks. Given that the people who take the tram are of all heights and sizes, we can't establish that the middle section can comfortably fit two parallel lines of people standing one after another. Plus, how are people at the back supposed to get off?
Enter the solution: a zig-zag line. If everyone standing can establish one line but alternate sides (closer to the left and to the right), then nobody has to fuss with the question of where to stand. When the tram nears a stop, those who aren't getting off should shift to or stay on the right, while those getting off can shift to the left, and then everyone standing on the left side can blissfully get off in an orderly way. (Those sitting on the right but need to get off should politely squeeze to the left side.) After everyone has gotten off at a specific stop, people can shift back to their original places and re-establish the formation, a process which can be repeated until the tram clears out a little. Not the perfect solution to the jumble that is a packed tram, but it's the best one I've seen.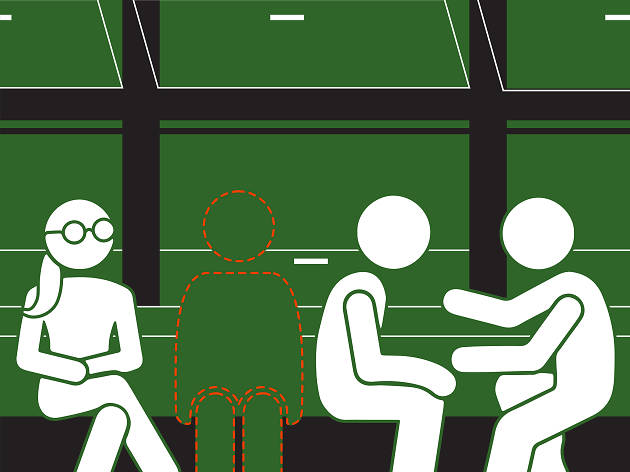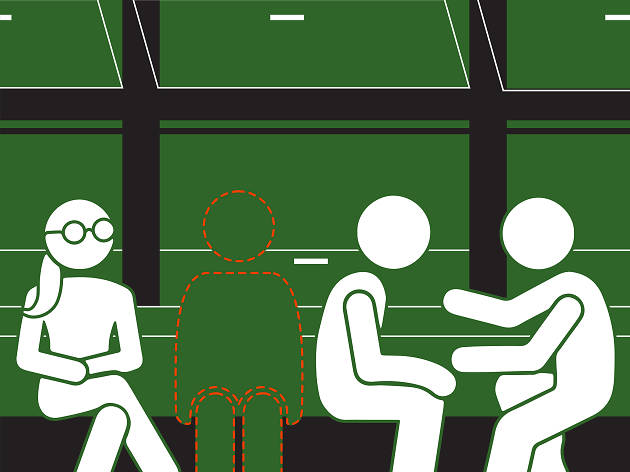 If the tram is full, don't stand in front of an open seat
Look, I get it if you prefer to stand as opposed to sit on the tram. After all, I don't love rubbing elbows and sweaty forearms with strangers either, and it's only respectful to let the pregnant, injured, disabled and elderly take the seats. But for the love of common sense, please do not stand directly in front of an open seat and block other people from taking it, especially if it's one of the only seats available. If you're not going to take a certain seat, shuffle away from it slightly so people who do want it can squeeze in. Sounds obvious, but you'd be surprised to know how many people just continue staring at their phones without moving an inch.
Honestly, though, if you're in a fully packed tram and a seat opens up in front of you, it's mostly in your best interest to just sit down (unless you know you're getting off at the next stop). If nobody else is taking the open seat in front of you and the tram is absolutely filled – I'm talking less than five centimetres of personal space – you not talking that seat can sometimes mean that a poor person at the back is stuck in the middle of the turnstile or under the armpit sweat of someone else. So please, if the tram is filling up, it's your responsibility to make sure that all open seats and standing places are utilized wisely; don't feel bad about taking one for the team. I mean, tram.
On a more positive note...