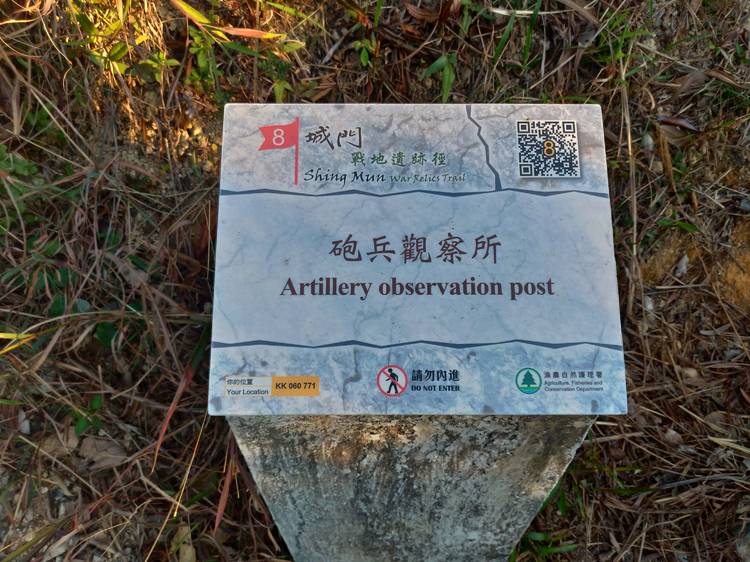 Photograph: Courtesy CC/WikiCommons/Thomas.Lu
Shing Mun War Relics Trail
The Shing Mun War Relics Trail, situated on the northern part of Smugglers' Ridge, is packed with tunnels and trenches from World War II. The highlights of this trail are the tunnels dug by the British named after the streets of London. Who would have thought you could find Regent Street buried in Hong Kong? The war relics trail is part of the Gin Drinkers Line, a British military defensive line built as a defence against the Japanese invasion.
Those looking for a longer excursion could consider extending their journey by travelling to the sixth section of the MacLehose trail, where one can spot numerous wild macaques roaming.

Getting there: Take the green minibus route 82 at Tsuen Wan Shiu Wo Street to Shing Mun Reservoir. Alight at Ho Fung College bus stop and walk uphill along Shing Mun Road passing the Pineapple Dam minibus terminus to the Memorial Arch of MacLehose trail section six.