Hong Kong's lost buildings
A city that never stands still, Hong Kong has demolished much of its past. These are the city's most precious lost architectural gems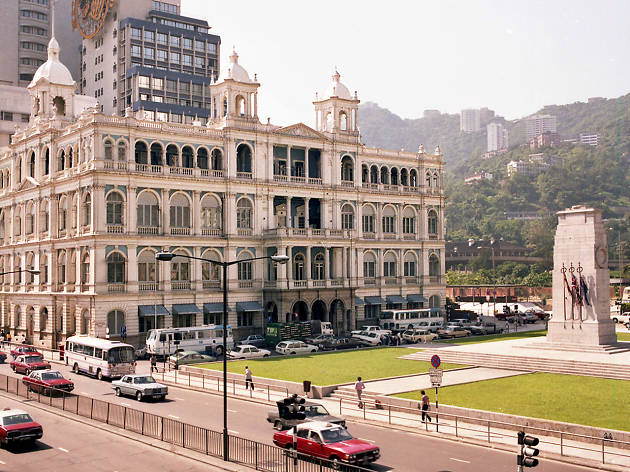 For a city whose modern history begins only a little over 150 years ago, Hong Kong is home to a surprising abundance of beautiful architecture. Unfortunately, not all of it has survived our city's pell-mell race into modernity. From Victorian private members' clubs to Hong Kong's old international airport, here are some of the marvellous structures we've lost along the way. Crystal Chan and Douglas Parkes
Hong Kong's lost buildings
Mountain Lodge, The Peak (Demolished 1946)
Between 1867 and 1946, Mountain Lodge served as the summer retreat for the Governor of Hong Kong. There were two versions of the home – the first being demolished in 1868 after typhoon damage; the second, built in Renaissance style, was demolished just after the Second World War. Victoria Peak Garden now rests on the site.
General Post Office, Central (Demolished 1976)
The General Post Office has had four different locations on Hong Kong Island since 1841. But its most iconic stood at the junction of Des Voeux Road and Pedder Street from 1911. Known as the 'Old Lady of Pedder Street', the Edwardian architecture, red bricks and granite made it stand out in Central. It was demolished to make way for the MTR station in 1976 and relocated to Connaught Place, where it stands today.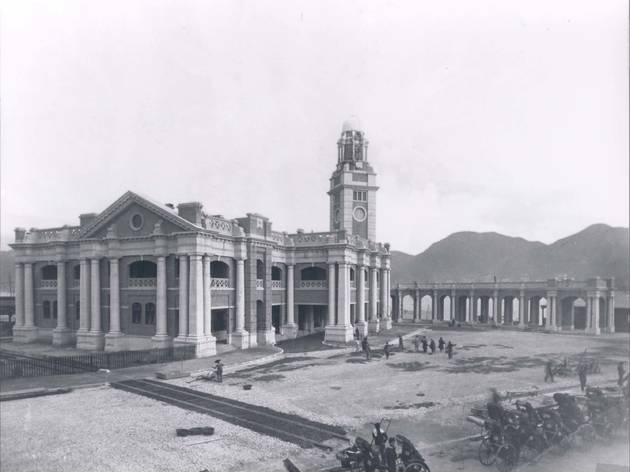 Kowloon-Canton Railway Terminus, Tsim Sha Tsui (Demolished 1978)
Only the clock tower next to the Star Ferry remains of this landmark. The tower used to be accompanied by a giant station, which was completed in 1910 and served thousands of commuters every day. Despite huge amounts of preservation efforts – including a petition with 15,000 signatures sent to Queen Elizabeth II – the beautiful red brick and granite terminus was demolished in 1978.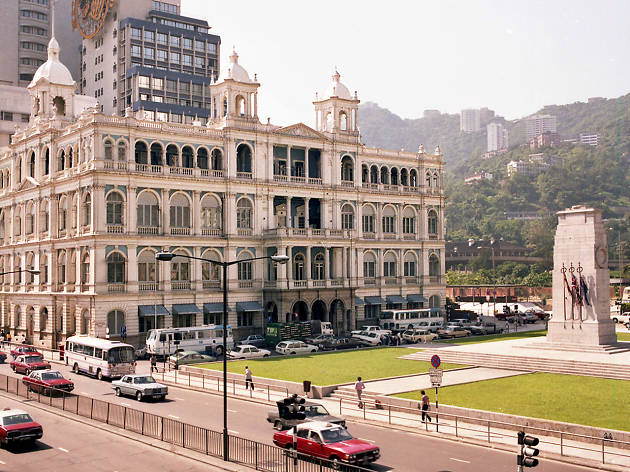 Hong Kong Club Building (Demolished 1981)
Before settling into its current, rather bland home, swank private members institution the Hong Kong Club occupied a grand Victorian structure on the same site in Statue Square. Built in 1897, this, the club's second building, was designed by Palmer & Turner in 'the Italian style' but after some 80 years of use it was deemed too expensive to maintain.
Kowloon Walled City, Kowloon (Demolished 1994)
Druggies, gamblers and criminals all once congregated in this densely populated, practically lawless area in Kowloon. After a colourfully seedy history, though, plans for demolition were announced in 1987 and, following a hugely complicated eviction process, Kowloon Walled City was finally demolished in 1994, with a park and some preserved remnants located on the site today.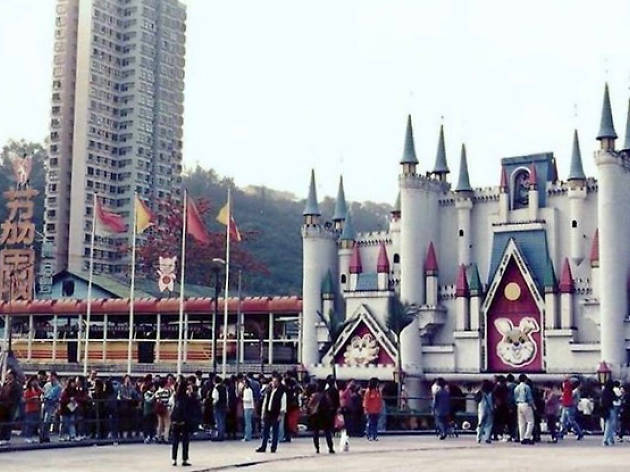 Lai Yuen Amusement Park, Lai Chi Kok (Demolished 1997)
Many Hongkongers spent the happiest days of their childhood at this theme park. Once the largest amusement park in Hong Kong, the buildings at Lai Yuen housed classic rides like the Ferris wheel, bumper cars and a carousel, as well as an ice rink and a snow garden during the winter. It closed its doors in 1997 after the land was allocated for public housing.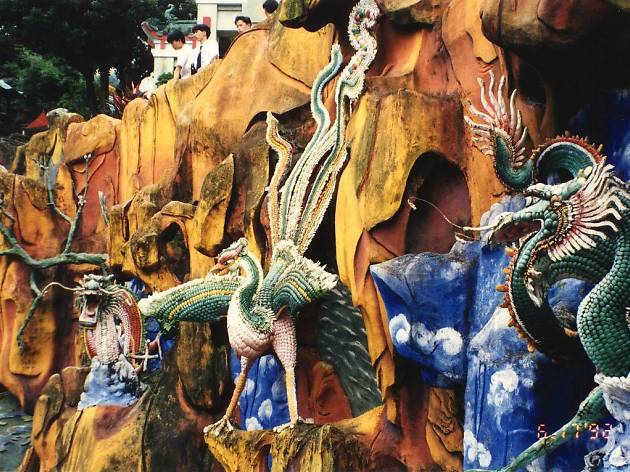 Tiger Balm Garden, Tai Hang (Demolished 2004)
Another theme park. Costing a whopping $16 million to build back in 1950, the eight-acre Tiger Balm Garden featured the seven-storey Tiger Pagoda as well as beautiful sculptures. In 1998, the land was sold for redevelopment and the garden and its buildings were eventually demolished in 2004.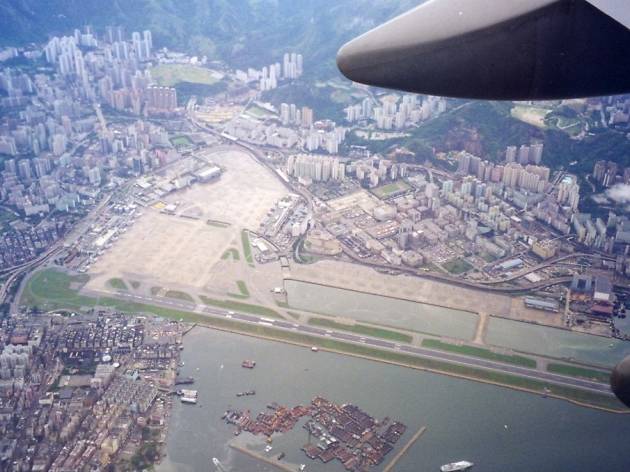 Kai Tak Airport, Kowloon Bay (Demolished 2004)
Ah, the low-flying planes, the loud roar of plane engines and, yes, the occasional shaking of apartment windows. Kai Tak was Hong Kong's main airport up until 1998, when it was replaced by Chek Lap Kok, and finally met demolition in 2004.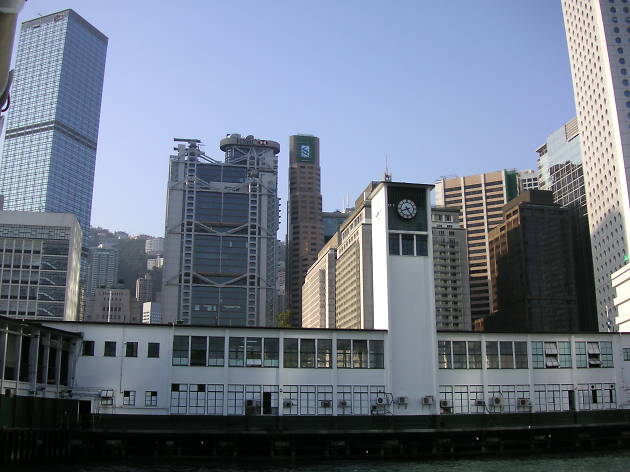 Edinburgh Place Ferry Pier, Central (Demolished 2007)
This iconic pier was the main docking point for the Star Ferry and was a key transport hub, with pulled rickshaws being a common sight up until its closure. In 2006, the government's desire to reclaim the land stirred up huge controversy. Despite protests, the iconic clock in the clocktower was removed first – a symbolic show of power.
Queen's Pier, Central (Demolished 2008)
Although, architecturally nothing special, this pier was an iconic part of Hong Kong's history, serving as a main arrival and departure point for many ceremonial occasions. However, just after the Edinburgh Place Ferry Pier, it met the same fate, despite fierce protests from conservationists. Those rallies may have sparked Hong Kong's localist movement and many are not happy with new plans to rebuild the pier in a new location.
Feeling hungry?
These then are Hong Kong's best native dishes and the best places to find them.
More to explore