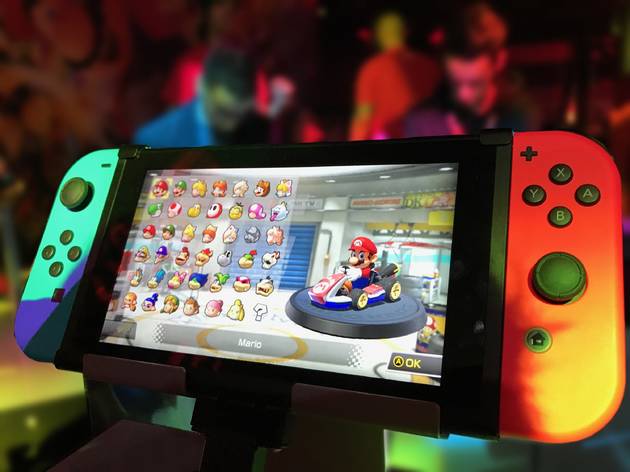 5 multiplayer Nintendo Switch games that can make or break your friendship
Put your friendship to the test with these online games to play at home
Video games are a great pastime for many, and now, with everyone putting social distancing above anything else, there's never been a better time to pick up a game console. Of course, there are a ton of options out there, but if you're looking for some multiplayer madness with your friends online, there's no better choice than the Nintendo Switch. From saving the world from an evil captain to keeping kitchen disasters at bay, here are our favourite Switch games that will definitely put your friendship to the test.
RECOMMENDED: Looking for something a little less intense? Check out these relaxing live streams and virtual tours, or sit back and enjoy some live music performances online.
Nintendo
There's no way we're going to talk about Nintendo Switch and not mention this game. Released in 2016, Overcooked! is a multiplayer cooking game that requires teams (four players maximum) of budding chefs to prep, cook, and serve up meals in a timely manner. You can play the game with just one player, but why do that when you can work with your friends and divide and conquer? Well, that's if you or your teammates don't end up setting the whole kitchen on fire (it happens more often than you think).
Nintendo
The Stretchers can only support a maximum of two players in the game so coordination is key. In this game, you and your friend are the only medics in the world who can save everyone who's been 'dizzied' by Captain Brains. Climb into the ambulance and work together with your fellow medic to overcome different missions and obstacles, and rescue as many 'dizzies' as you can on a stretcher. Or, if you've had enough of your teammate not pulling their weight, there is an option to split up the mission and transport your patients one by one. Because who needs a stretcher when you can just drag them along the ground, right?
Nintendo
Ever watched a home makeover show and wondered how on earth did the renovators pull it off? Now's your chance to find out. Allowing a maximum of four players to join the game, players will have to race against the clock trying to renovate all sorts of weird, messy apartments. Tear off wallpapers and get painting, follow the blueprints and chase down delivery men, and watch out for that pool of lava in the middle of the living room! This game is all about teamwork, so try not to get too annoyed at that one friend who keeps spilling the paint everywhere.
Nintendo
Playing as Bob (not the most exciting name, we know), you and your friend will get to explore a world filled with adventures. Uncover the secrets of an ancient temple, lay siege to a medieval castle, and ride a dumpster off a cliff – you know, because you can – all while solving different puzzles with the help (or hindrance) of a friend. Better yet, connect with other players around the world via the game's many public lobbies, and play the game with up to eight different Bobs from different parts of the world. Or, if you like, you can just watch them wobble about. It's oddly entertaining.
Mario Kart 8 Deluxe
You didn't think we would end this without talking about Mario and all his friends, did you? Of course, you don't need us to tell you how to play Mario Kart, but we had to give this game a shout-out. With over 40 characters to choose from, 48 race courses (including one inspired by Legend of Zelda), and jaw-dropping visuals, the game allows multiplayer gameplay of up to 12 people! The game was also the fastest-selling Switch game out of all the Mario Kart series, so, you know what to do.
Best selling Time Out Offers