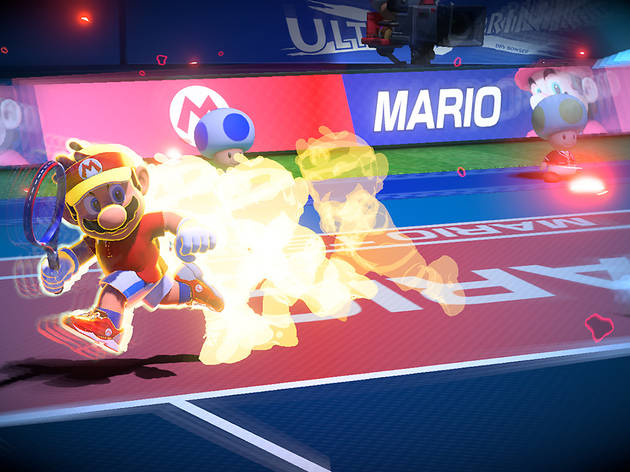 9 Nintendo Switch games that can replace your workout
Grab the Joy-Cons, people
Staying committed to an exercise routine isn't always easy. While hiking and cycling are great workout alternatives, there's also a handful of games on the market that perfectly melds fitness and fun, like Nintendo Switch. So, if you are hoping to keep yourself active at home but want something more entertaining than just doing yet another set of squats, here are some of the best Nintendo Switch games that will get those calories burning. By Natalie Lam and Erika Yip
RECOMMENDED: Don't have a game console? Don't worry. These killer home workouts will be perfect for you.
Best Nintendo Switch games that can replace your workout
Ever dreamt of being a champion on American Ninja Warrior? Do you have the strength to jump, sprint, and swing your way to the finish line? The gameplay emulates a real obstacle course, where you'll get the chance to take on iconic challenges like the Salmon Ladder, Warped Wall, Log Grip, and more. With the roaring crowd cheering you on and the variety of movement this game allows, you will be sure to get the workout of your life.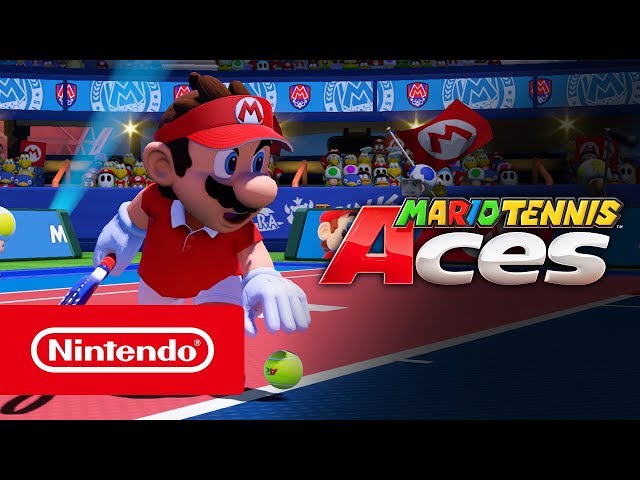 Mario Tennis Aces is one of Nintendo's most popular releases. Challenge your friends and yourself (four players maximum) to an intense game of tennis starring more than 15 iconic characters from the Mushroom Kingdom! The swings, volleys, and smash shots will help you work up a sweat, and will definitely create some friendly competition between you and your peers.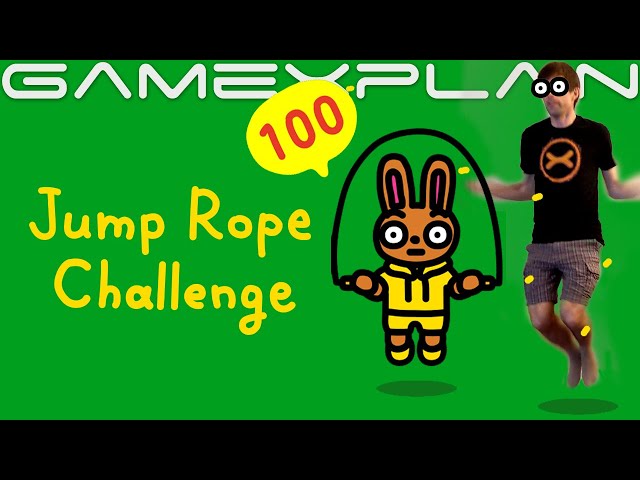 If you want a quick, easy, and convenient way to stay active at home, Jump Rope Challenge might be your best option. Currently free to download, the game offers a variety of jumping challenges that will help you break a sweat. The animation – a cute hopping bunny – is simple and allows you to focus on the actual workout rather than flashy power-ups or upgrades. Grab a pair of your Joy-Con, set daily challenges for yourself, and start hopping away!
Arguably the best fitness game on Nintendo Switch right now, Ring Fit Adventure is an adventure game that comes with an engaging storyline, fitness-involved tasks, and mini-games. Though the Ring-Con and Leg Strap may look goofy at first sight, we guarantee its relentless exercises will help you burn some calories (trust us, we've tried it) and it's definitely a great substitute to the hard hours at the gym. That said, this extremely popular game has been difficult to track down due to stock shortages, so watch out for new updates from Nintendo.
If you want to skip all the razzle-dazzle and focus on the workout itself, you'll love playing Fitness Boxing. As its name suggests, this game will help you get down your boxing basics as you jab, uppercut, dodge – or perform a combo of these – to the beat of 20 catchy pop songs. With an extra pair of Joy-Cons, you can even take on your pal in a two-player boxing match to see who's the king of the ring. Just don't forget to check the in-game calorie counter and keep track of your progress.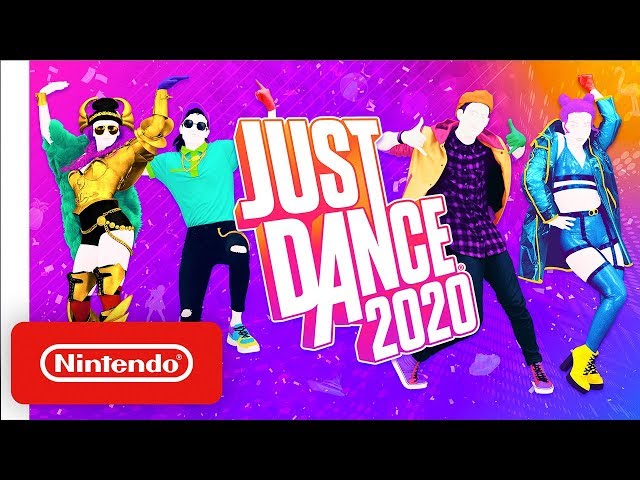 This well-known game series needs no further introduction. Featuring a long list of hot tracks from the likes of Billie Eilish, Lil Nas X, and even Blackpink, Just Dance is a dance game (obviously) that requires you to follow an on-screen avatar and dance to the beat. You can challenge your friends to a dance-off (six players maximum) or try to nail the dance moves on your own. Either way, Just Dance is a fantastic alternative to get your blood pumping while keeping things fun and exciting.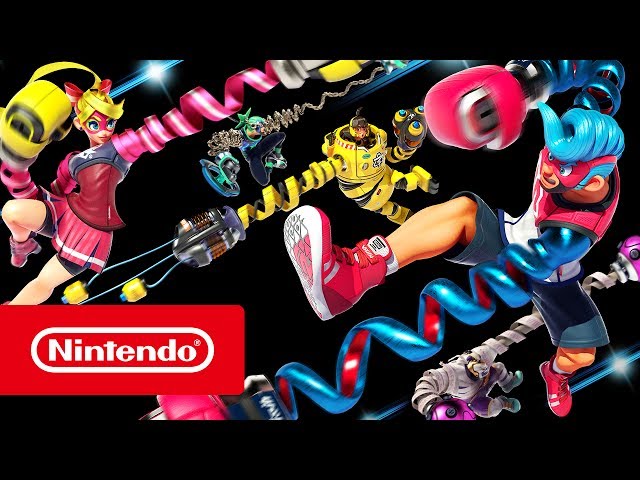 For those who enjoy boxing or rhythmic exercises, Arms is the game for you. Released in 2017, this fighting game will have you engage in an intense one-on-one fisticuff. To make things more exciting, players can equip their avatars with some superpowered weapons such as an extendable arm. Although it may not be a fitness game per se, you'll certainly be breaking a sweat after flailing your arms at your opponent and dodging their charged punches – not without toning up your arms at the same time, of course.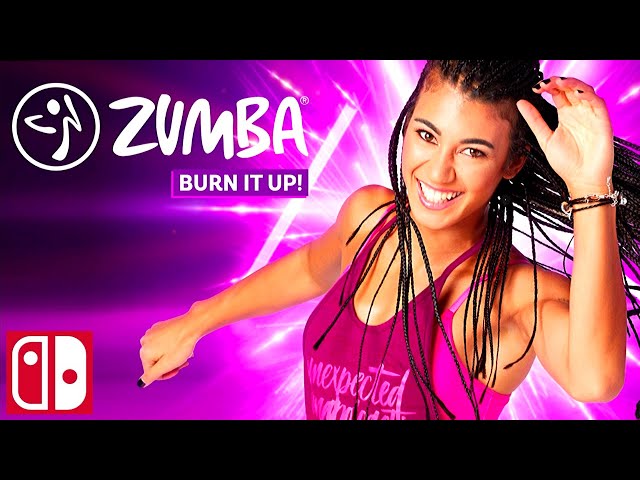 Exclusively available on Nintendo Switch, Zumba Burn It Up is another dance-along fitness game that deserves your attention. The multiplayer game allows a maximum of four players to join, requiring each to follow along with a real-life, on-screen instructor and perform some high-energy dance routines. To keep you motivated, it also boasts a long list of over 30 chart-topping hits. So, if you are looking for something more engaging to replace your same old cardio exercises, this groovy game will do wonders in putting those muscles to work.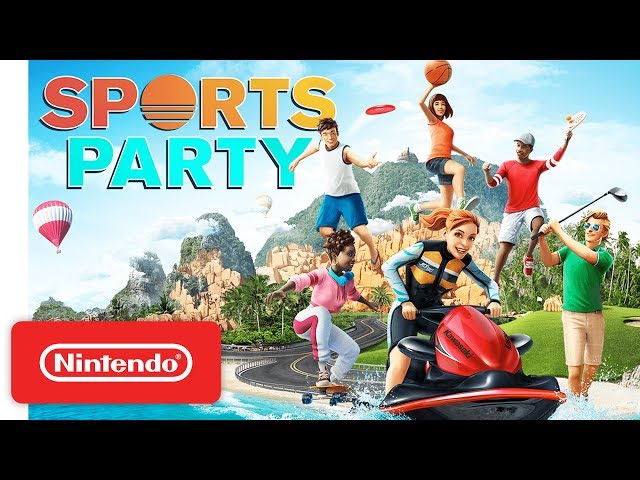 Miss being out and about in the sun? Try playing Sports Party. Supporting a maximum of four players, the game offers a variety of outdoor sports activities including frisbee, jet ski, golf, basketball, skateboarding, and beach tennis. Even though you won't be burning a ton of calories playing this, Sports Party is still a great fitness game that keeps you moving while indoors. Along with its easy-to-pick-up controls, this kid-friendly game will be perfect for a family game day!
Reward yourself on cheat day
Yes, you can now buy cakes and desserts on Instagram.