Best Instagram Photo Locations in Hong Kong
Sick of snapping the same old shot of the Island skyline? These photo ops will help you get the likes rolling in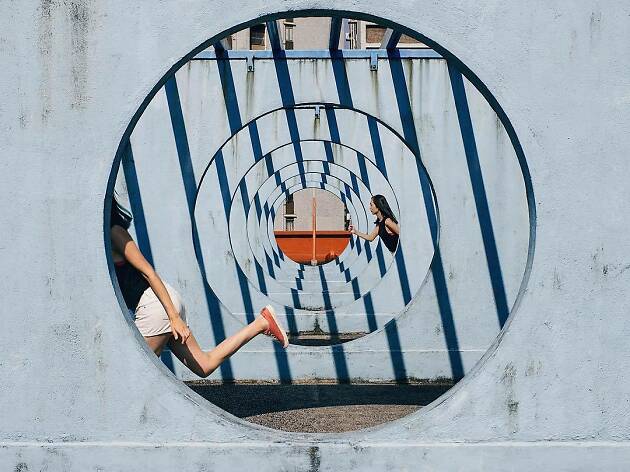 Picking the best photo spots in Hong Kong is tough. After all, our city was practically built for Instagram. There are amazing skyscrapers, beautiful beaches, vibrant neon signs, plenty of fancy looking food and even incredible rocks! What more do you need? Well, how about a guide that makes sure you can hit all the Instagram famous photo spots in Hong Kong so you can make all your followers jealous? That's what we're here for. Alternatively, just use this guide to have fun with your friends and to capture some memories. After all, it's only Instagram, right? By Jianne Soriano, Douglas Parkes and Angel Hong.
20 best Instagram photo locations in Hong Kong
11
Instagram: @jovana_kvrzic
Love it or loathe it, local graffiti artist Alex Croft's mural on Graham Street, just around the corner from GOD, has drawn the attention of Instagrammers all over the globe. As far as street art goes, it ticks all the IG boxes: it's vibrant, it's sufficiently famous and it's the perfect spot to show off your #OOTD.


12
Instagram: @heartpatrick
Marvel over China Hong Kong City's gold-coloured screen walls as they shimmer all around over you. Nestled in the heart of Tsim Sha Tsui, this Instagram spot is at its best during sunset when its extreme colouring gives off an iridescent glow.


13
Instagram: @hanliang
Located on the Victoria Dockside in Tsim Sha Tsui, K11 Musea is a bold, new cultural-retail destination that brings together shopping, catering, art and entertainment all under one roof. Featuring intricate wall cladding with rustic, curved aluminium panels and shimmery chandeliers made from iron tubes, the interior of this ten-storey construction appears to be an otherworldly arcadia, perfectly emulating the movement of sea waves. The green planting space on the rooftop and the dramatic golden sphere floating mid-air in the atrium are the two most instagrammable spots of the complex.
14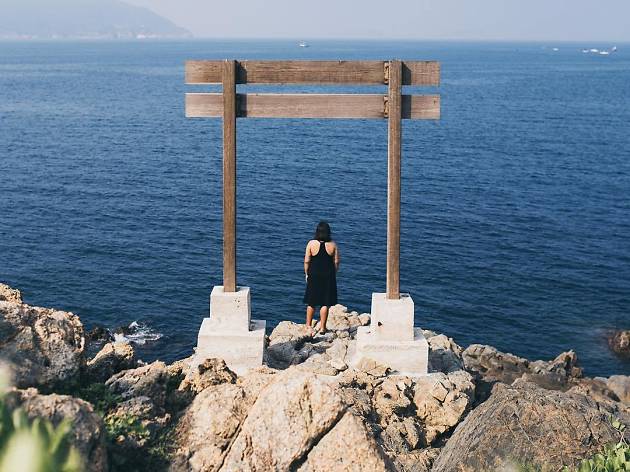 Instagram: @lielaine
Cape D'Aguilar, at the southeastern tip of Hong Kong Island, provides a relaxing escape from the hustle and bustle of the city's skyscrapers. The lighthouse, the oldest one still standing in the territory, is a declared monument of Hong Kong and a fortunate survivor of history. However, it's the magnificent ocean views, incredible mountains and Insta-worthy sunsets that are the real draw here.


15
Instagram: @krisprovoost
Standing alone like a marvel itself on busy Austin Road, Xiqu Centre is a premier performing arts venue dedicated to promoting and celebrating the art form and rich heritage of Chinese opera. Referencing the shapes and curves of traditional Chinese lanterns, the design of the building is aesthetically sleek and streamlined to resemble the parted curtains of a theatre stage. Apart from its exterior walls piled with silver scaled fins in alternative patterns, the steel roof ceilings and arched staircases found inside the building are also great spots for a neat minimalist shot.
16
Instagram: @alexchuyewtien
Formerly the city's leading textile factories and now among the newest cultural landmarks in Hong Kong, The Mills offers us plenty of photo ops to explore the dynamic art scene woven by the local creative community. While you are there, don't forget to take a few snaps of the glass link bridge, vintage signages, and the arty colourful wall murals which will surely give your Instagram feed a chic and modern twist.
17
Instagram: @samishome
West Kowloon Art Park Set against the stunning backdrop of Victoria Harbour and Hong Kong Island, West Kowloon Art Park is a perfect place to spot the city's gorgeous sunset. Ramble around the park's open lawn area, or head over to the signature timber pavilion at the waterfront promenade to capture the romantic ombre sky at twilight.
18
Instagram: @bryan1021c
Aircraft Maintenance Area
Looking out to the sea at the end of the runway, the aircraft maintenance area in Hong Kong International Airport is where photography lovers assemble to catch planes jetting off towards the clear sky. As this place is also ideal for shooting sunset especially with planes hovering through, make sure you check the daily sunset hour here beforehand and get there ahead of time to scout out the best spot.
19
Instagram: @adaleesy
We might not have a real-time tunnel to travel forward or back in time, but at least there is a fake one in Yuen Long that we could surreally wander through. When you enter into the tunnel, which is surrounded by green corrugated metal walls and a bold bright yellow ceiling, you will see the exits on both ends turning into blank white due to the contrasting light rays. With such a naturally mysterious and futuristic background, a snapshot of you walking out from the tunnel will definitely earn you several more likes.
20
Instagram: @wing.21
Resembling the architectural style of European resort towns, The Repulse Bay is a residential complex with series of recreation facilities built on the historic Repulse Bay Hotel. The vintage and royal design of the building exudes an elegant grandeur that will not only make your heart flutter, but will also keep your hands busy pressing the shutter of the camera.
Want to follow Hong Kong's best Instagrammers?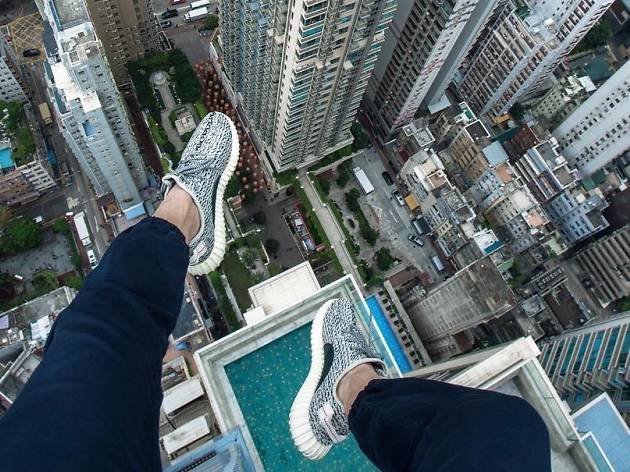 The cream of the crop posting amazing pictures of our fair city.