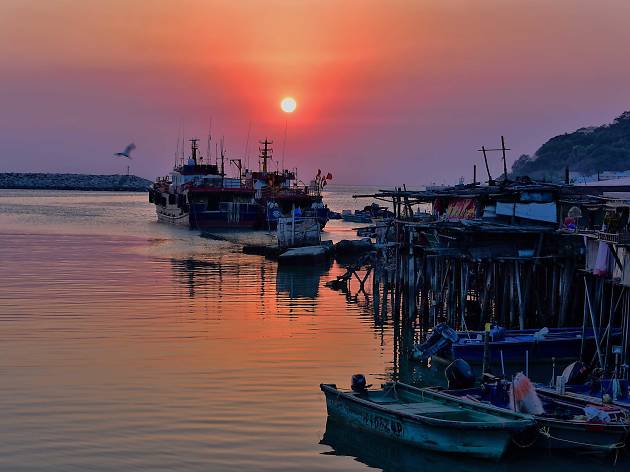 Most beautiful places to catch the sunset in Hong Kong
An unobstructed view during the golden hour
When you think of a bustling cosmopolitan city like Hong Kong, a picturesque sunset isn't usually the first thing that pops into your head. Thankfully, our city is blessed with a diverse landscape, be it historical buildings or mesmerising country parks, there are plenty of places where you can just switch off and get lost in the scenic solace of a beautiful sunset. From the vibrant, urban vistas of Kowloon to the tranquil west coast of the New Territories, here are some of the best spots to view the sunset in Hong Kong. By Ann Chiu; translated by Josephine Chiu.
RECOMMENDED: If you're more of a night owl, these beautiful night hikes will let you in on a whole different side of Hong Kong.

Best places to catch sunsets in Hong Kong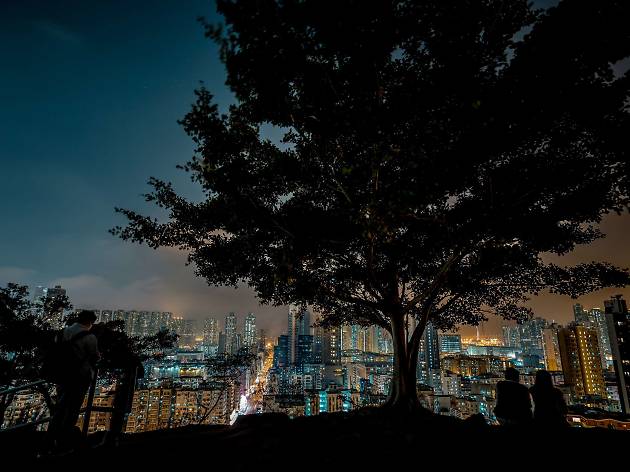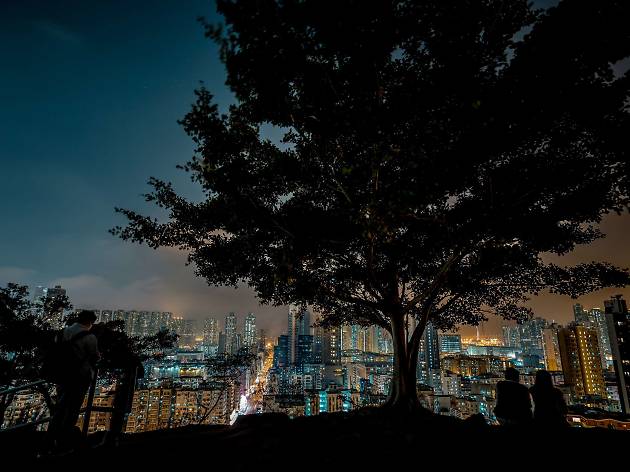 Photograph: Shuttlestock
For those who want to get in some exercises, gather your friends and make the hike up Garden Hill, which offers one of the best vantage points in the city. The peak is just a short 20-minute trek from Mei Ho House track. Perched on top of this iconic hill is a spacious observatory, where you can enjoy gazing over the orange hues of the sunset while admiring the riveting city view of buildings of a bygone era.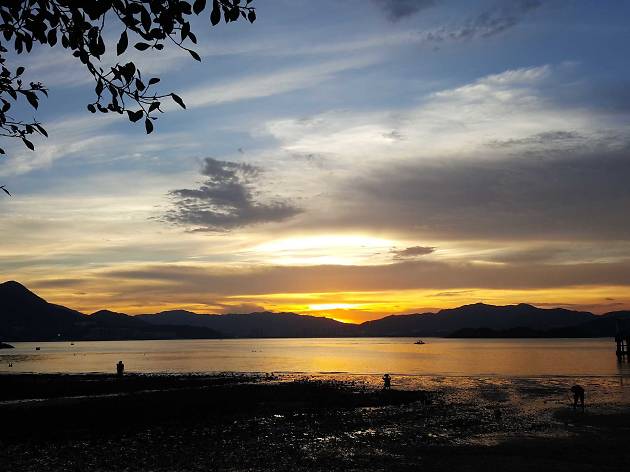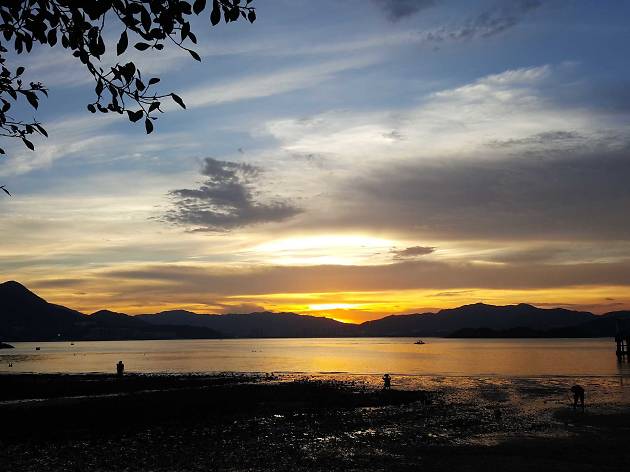 Photograph: Courtesy Shutterstock
Situated at the far end of Ma On Shan Promenade, Wu Kai Sha beach is an idyllic waterfront paradise that's definitely worthy of a place on our sunset list. The beach first gained its fame when residents formed a massive heart-shaped structure from stones, then more people came to visit because the beach also offers a spectacular view for snapping a beautiful sunset panorama. With the panoramic ocean reflecting the sun's shimmering light to onlookers on the shore, this spot will give you that maximum 'sunset over water' experience. You can even get a glimpse of the famous Buddhist statue of Tsz Shan Monastery.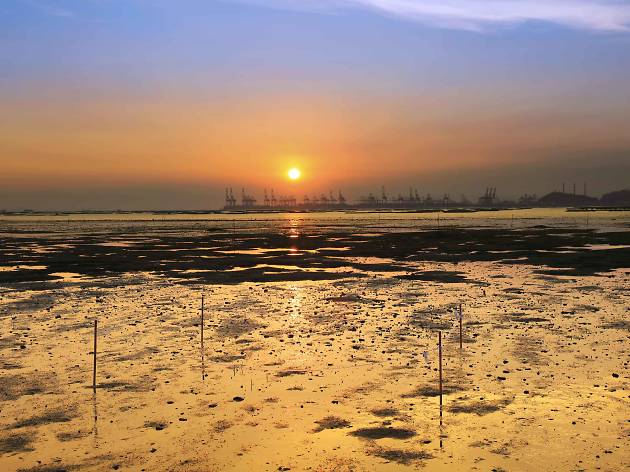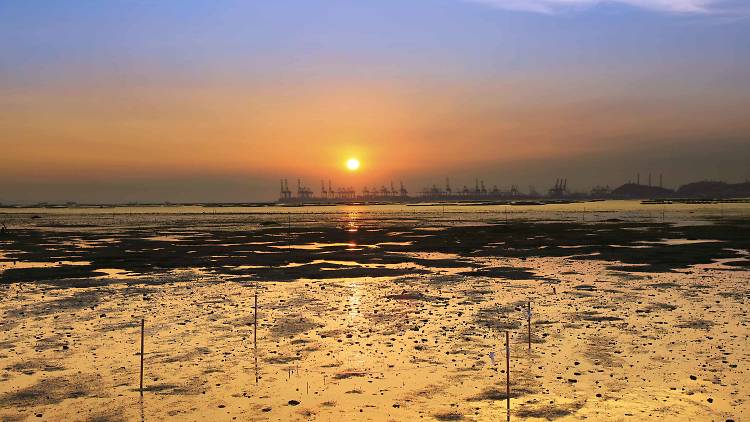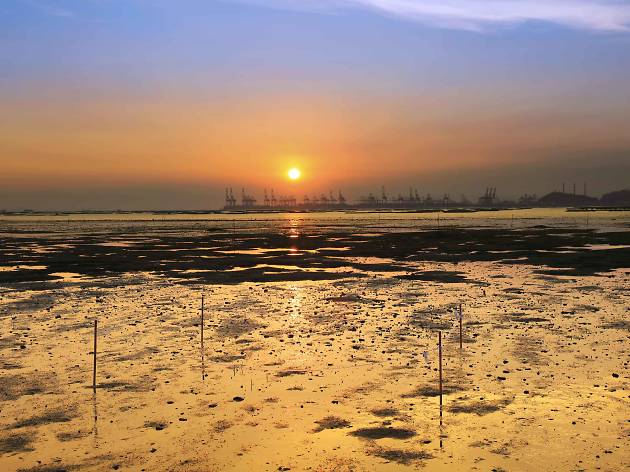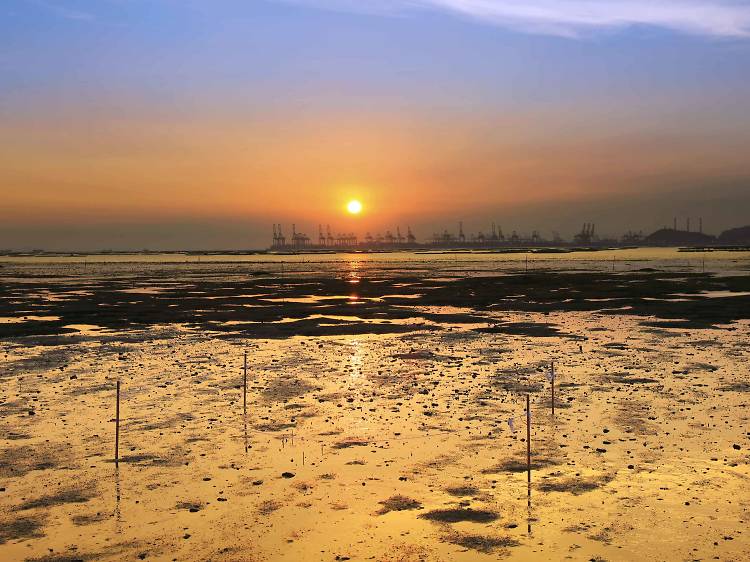 Photograph: Shutterstock
Located in the southwest of Yuen Long in the New Territories, Ha Pak Nai is one of the few areas that still retain the cultural landscape of an old Hong Kong village. Untouched by urbanisation, Ha Pak Nai's 6km stretch of coastline is a gorgeous mangrove wetland that offers some of the most incredible sunset views you can witness in Hong Kong, while being immersed in the tranquillity of nature. It's a stunning scene to capture when both the sky and the water surface turn red and orange at sunset, making it prime time for some fab photo opportunities. To fill this trip with even more scenic views, start from hiking up Por Lo Shan situated in Tuen Mun – a hiking trail termed as a mini version of the Grand Canyon, then settle at Ha Pak Nai before the last bits of daylight sink.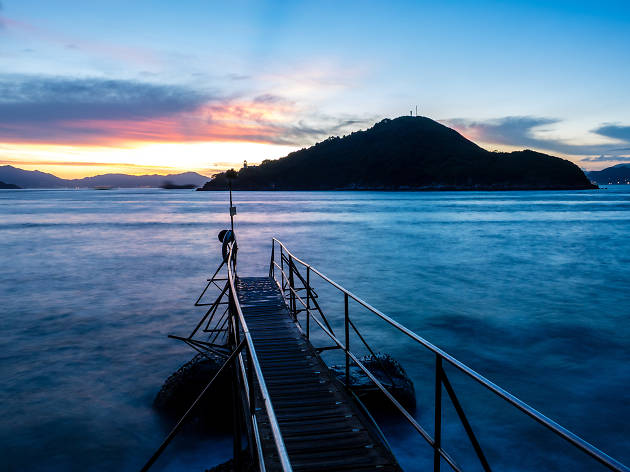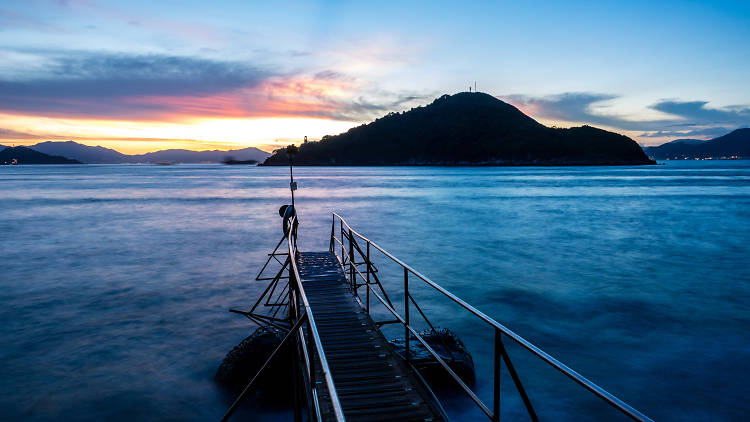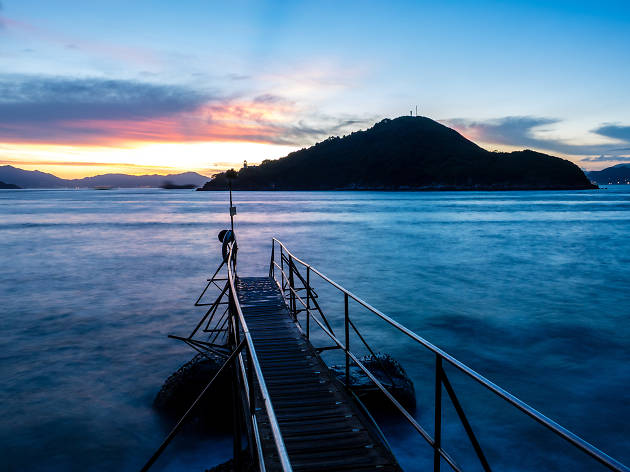 Photograph: Shutterstock
Built somewhere between the 60s to 70s, the Sai Wan swimming shed is the only swimming shed remained in Hong Kong. Facing west of the Victoria Harbour, this spot offers a sweeping view of the sea and is the perfect location to enjoy the changing hues in the sky as the sun descends. Take a romantic stroll along Victoria Road and head down to the shed for a splendid view as the sun dips over its horizon.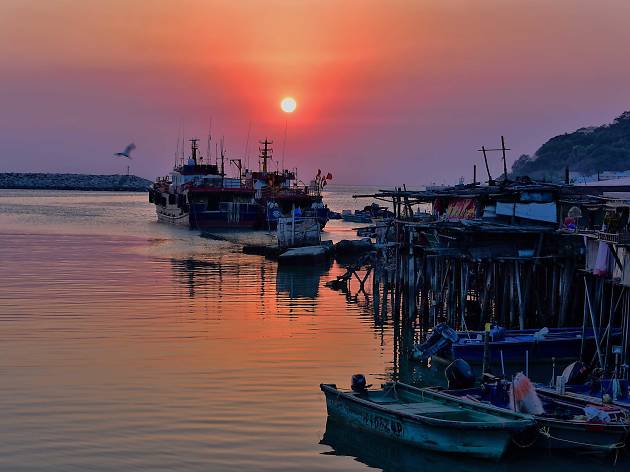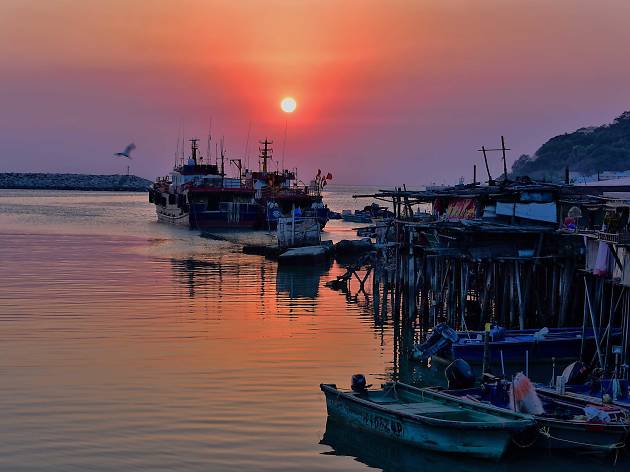 Photograph: Shutterstock
Known as the 'Venice of Hong Kong', Tai O fishing village is packed with history, walking paths, stilt-houses and fishing boats. It is an astounding location for taking in the unfettered vista that you can't find within the bustling city. Surrounded by the most authentic, tranquil fishing village scenes, you're guaranteed to catch the true wonder of a Hong Kong sunset. Alternatively, you can take a short hike up a stair trail to the Dolphin Viewing Point (also known as Fu Shan), which is another wonderful spot to bask in the sunset view on the island.
There's more beauty in this city than you think
Add a splash of colour to your day.
The greatest architectural feats from our city's famed skyline.