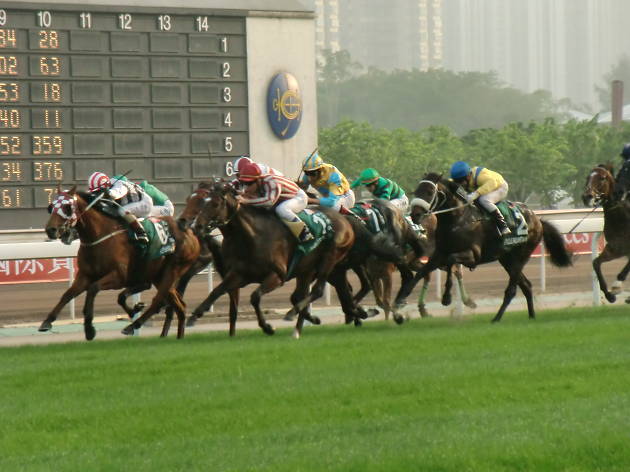 Horse racing is a massive part of Hong Kong culture with particularly auspicious race days drawing crowds of up to 100,000 spectators. While the regular race nights down in Happy Valley are plenty of fun, there are also the bigger races, which double as massive social events. If you want to check these out, here's our handy guide to some of the biggest events in the racing calendar.

RECOMMENDED: If you're in Happy Valley for the racing, why not check out our neighbourhood guide for the best things to do in the area? Also, aside from the races, there's loads of other cool stuff on this month.
Big races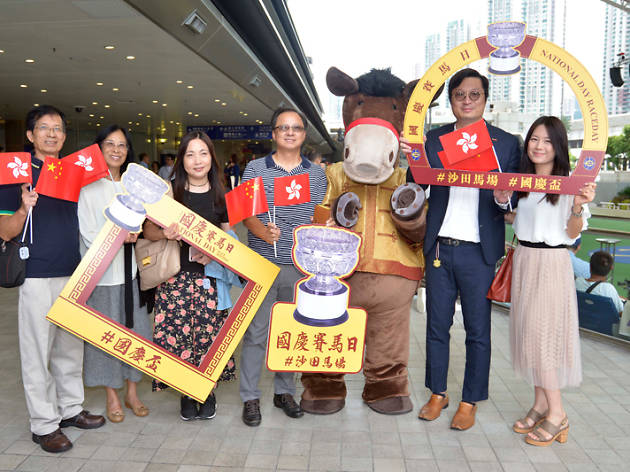 Wong Ka Sing
National Day Race Meeting
Join in the festivities at Sha Tin Racecourse on National Day as you set your eyes on the 1,000m National Day Cup and the 1,400m Celebration Cup to see who'll be the proud winners of the first two Group races of the season. Aside from the races, there'll also be themed merchandise, Chinese speciality dishes and various exciting performances to add to the day's excitement.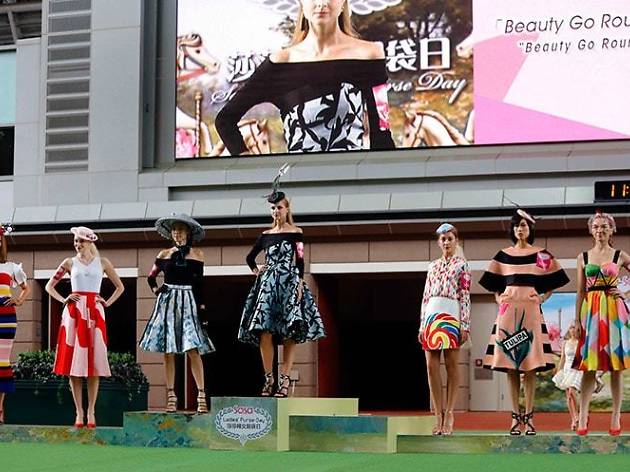 Expect glitz and glamour at one of the oldest events in Hong Kong's racing calendar – the Sa Sa Ladies' Purse Day. This 1,800m, Grade 3 race falls on November 5 this year and features a fashion show where top models strut the catwalk with royal wedding-style outlandish hats, fashionable handbags and other accessories available for purchase. There's also a photo kiosk for guests to take selfies.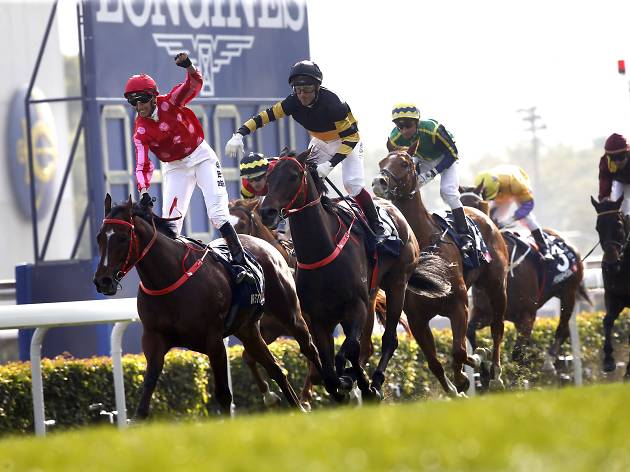 Longines International Jockeys' Championship
The Longines International Jockeys' Championship has the reputation for being the biggest contest of its kind on the global calendar. Soak in the electric atmosphere at Happy Valley Racecourse this year from December 9. The week-long celebration of international racing sees some of the world's best jockeys vie for lucrative prize money that can go up to 28 million dollars.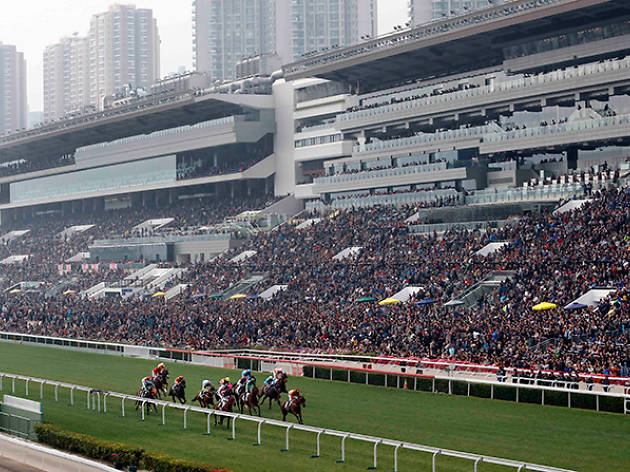 Lucky Start January 1 Race Meeting
Get your year off to a lucky start on New Year's Day at Sha Tin Racecourse as you bet on jockeys competing for the Chinese Club Challenge Cup. The forthcoming New Year's Day Group 3 status race takes place over 1,400m, with celebrity entertainment and enormous jackpots up for grabs. Visitors will also receive giveaways and get to take part in mini-games with an array of prizes.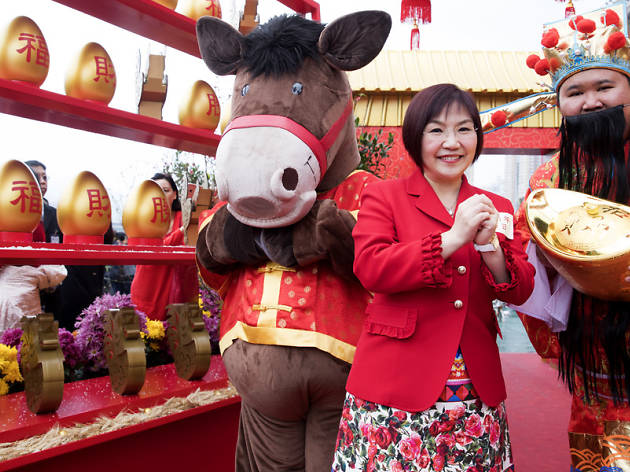 SK Hon
One of the busiest days of the season, tens of thousands descend on Sha Tin Racecourse every CNY to try and cash in on some New Year luck. As well as the massive race itself, there's always loads of other stuff happening like parades, tips from feng shui masters and some top-notch eats, too.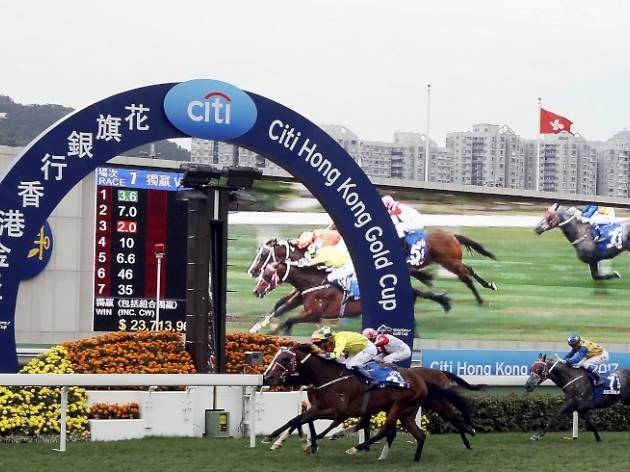 The Citi Hong Kong Gold Cup
Enjoy the excitement as word-class jockeys from across the globe compete for the Citi Hong Kong Gold Cup. The alluring champion's prize of 10 million dollars attracts both seasoned winners and young talents alike to race the tough 2,000m course at Sha Tin. Notable winners of this international Group 1 race include Bullish Luck, Vengeance of Rain, Ambitious Dragon, Designs on Rome and others.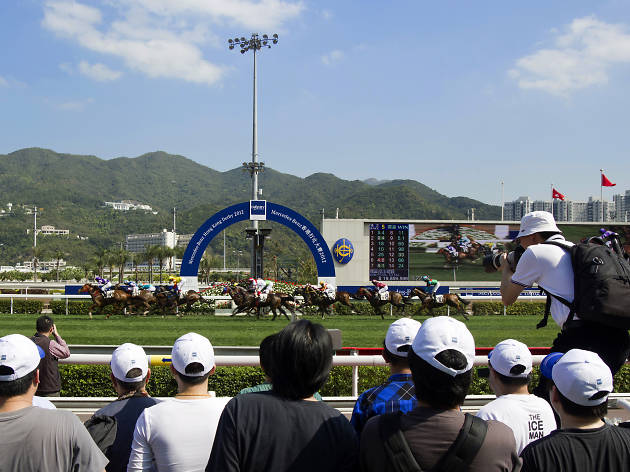 One of the best four-year-old races in the world, the Derby – held in mid-March at Sha Tin Racecourse – has so often in the past been the marker for future champions, with winners often going on to dominate their grades. At 2,000m, it's a staunch test, so be sure to look out for horses that have comfortably covered similar distance and ground before.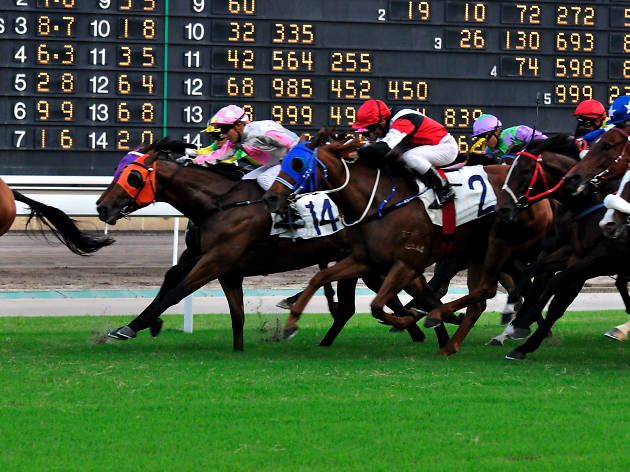 Hong Kong International Races
This full-day blow-out at Sha Tin covers four races, each with outrageous purses. All the big players throw down their strongest horses, resulting in some of the most competitive racing of the year. Usually taking place mid-December, the International Races covers four sprints at 2,400, 2,000, 1,600 and 1,200 metres.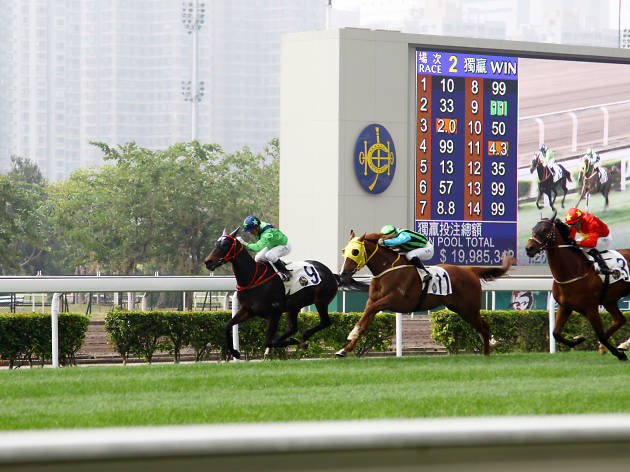 This Grade 1 race features some of the best sprinters from Asia and beyond and always attracts fervent market interest when it's held in the spring. John Moore has won it more than any other trainer, so keep an eye on his horses if you have a particular interest in the outcome.
Season Finale Race Meeting
Don't miss the chance to cheer for your favourite jockeys at the Season Finale Race Meeting at Sha Tin Racecourse. Taking place in mid-July every year, the Season Finale Race Meeting closes Hong Kong's racing season and rewards the ultimate champion of the year. With thrilling sporting action, racing-themed merchandises, and the crowd favourite Season Finale Parade, this is an event not to miss.
Looking for more fun stuff to do?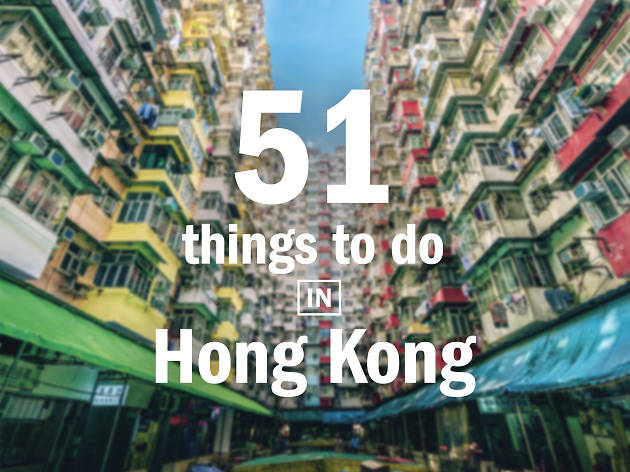 Our comprehensive guide to the very best experiences in our city.