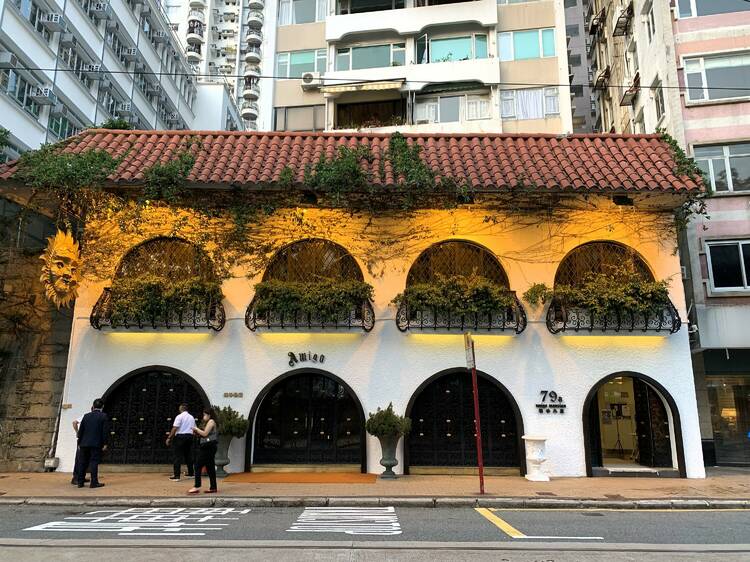 Photograph: Apple Lee
Where to eat
From local cha chaan teng to family-friendly staples and fine dining favourites, there is something for every taste bud in this corner of town.
Those with a penchant for the finer things in life are in for a treat. A classic Hong Kong institution, Amigo, has been a stomping ground for the city's glitterati for over four decades. To this day, the lavish French restaurant retains its old-fashioned charm with white-gloved waiters pushing around silver trolleys and guitarists serenading diners with ballads.
Tucked away on a sleepy sidestreet, Locanda dell'Angelo is an under-the-radar hidden gem serving up excellent Italian cuisine. Despite its humble size, the homey restaurant delivers through-the-roof flavours with a tasting menu featuring handmade pasta, full-blood M7 Wagyu, and Te Mana lamb rack.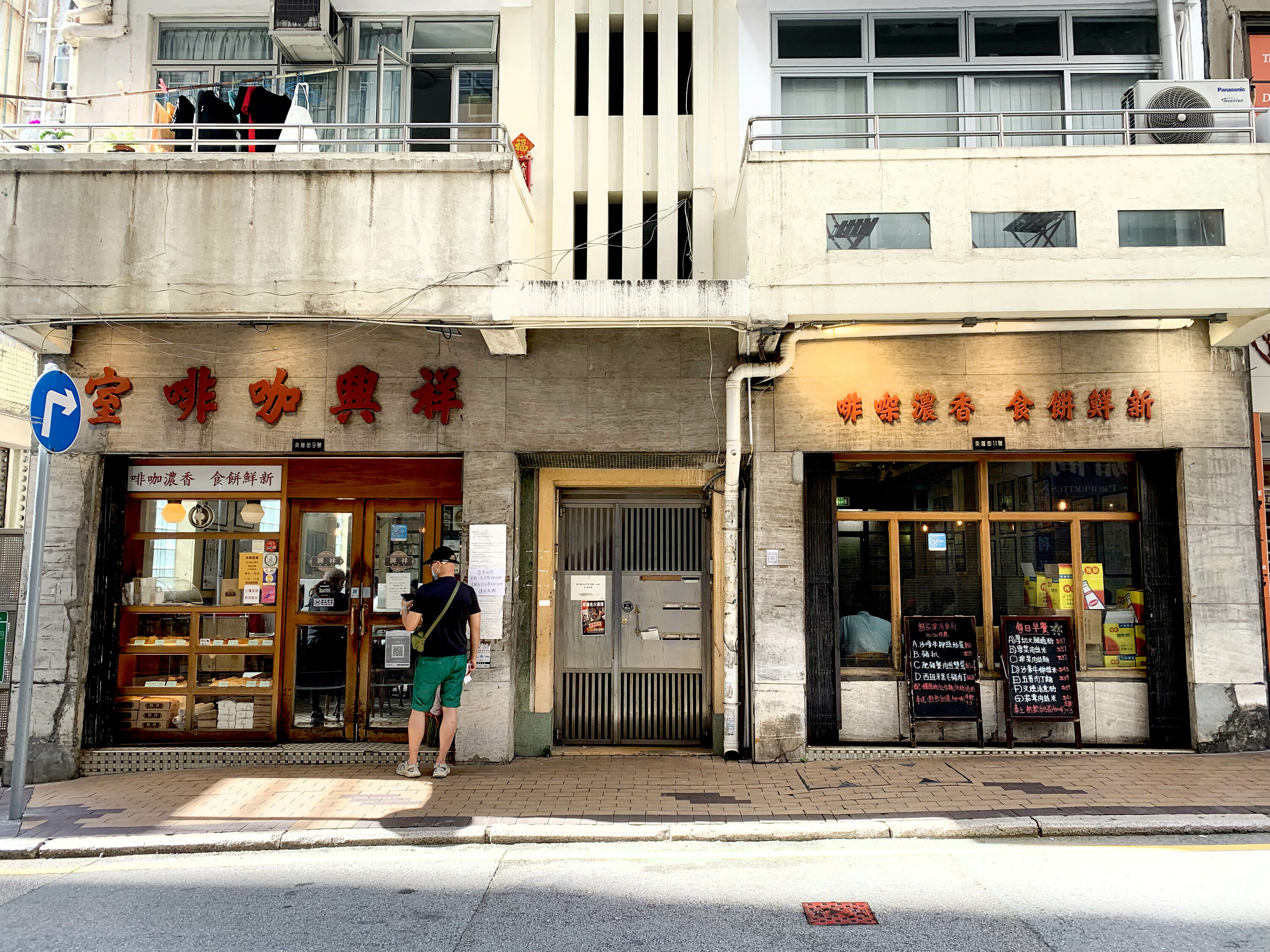 Cheung Hing Coffee Shop I Photograph: Apple Lee
Then there's the throng of local eateries. Our favourites include Pang's Kitchen, a revered one Michelin-starred Cantonese restaurant, and Cheung Hing Coffee Shop, offering all the classic cha chaan teng staples.
Another must-visit is the Wong Nai Chung Market Cooked Food Centre, where a number of nostalgic food stalls and dai pai dong reside. During the day, head to Cheong Kee for its no-frills all-day breakfast and lunch dishes, including the egg sandwich with fish cakes, satay beef noodles, and signature thick toast that goes up to 5cm in height. At night, indulge in authentic Cantonese dishes at Gi Kee, where you'll find an array of fresh seafood and typhoon shelter-style recipes being cooked over giant woks.

While there's no shortage of bakeries in Happy Valley, Proof has proven itself to be a notch above the rest. This specialty bakery uses unbleached flour and no preservatives or additives in everything they make. Keep an eye out for the small chalkboard outside the store detailing the daily specials, and head there early because things get sold out throughout the day.