Here's everything you need to know about Hong Kong's Covid-19 vaccine rollout
Got questions about the jab? This explainer outlines everything we know so far.
April 16: The government announced the extension of the Covid-19 inoculation programme to residents below 30 years old starting April 23. Hongkongers aged 16 to 29 will be eligible for the vaccination. BioNTech jabs will be allowed for 16 and 17 year olds and will need their parent's consent to get vaccinated. The minimum age for receiving the Sinovac vaccine is 18 years old. The extension of the programme will now be able to cover 88 percent of the city's population. Residents who are delaying their jabs but are looking into BioNTech as an option must get their jabs as soon as possible because the government would cease BioNTech vaccination in Hong Kong by the end of September. Those who opt for the Pfizer jab will need to get their first vaccine dose by the end of August.
Hong Kong recently delayed shipments of AstraZeneca's Covid-19 vaccine due to safety concerns on possible links between the vaccine and rare cases of blood clots. Seven million five hundred thousand doses of the Oxford-AstraZeneca jabs were originally scheduled to arrive in the city in the latter part of the year. Experts urge the government to procure jabs from other companies or replace them with second-generation vaccines, which the government is considering.
The city already received shipments of 15 million doses of BioNTech and Sinovac vaccines, and over 950,000 Covid-19 vaccinations have been administered in Hong Kong. Three hundred thousand additional doses of the BioNTech vaccine arrived in the city on April 2, and resumption of the BioNTech inoculations already started on April 5 after the temporary suspension due to a defective batch of vials. Since March 16, Hong Kong expanded the vaccination campaign to include domestic helpers and students (16 years old and over) who study overseas, while the age threshold for recipients was lowered to 30 years old.
If you're looking for more information on what vaccines are available to the public or how and where to get them, this explainer will tell you everything we know so far.
RECOMMENDED: To find out more about the city's social distancing regulations, visit this link for our regularly updated guide.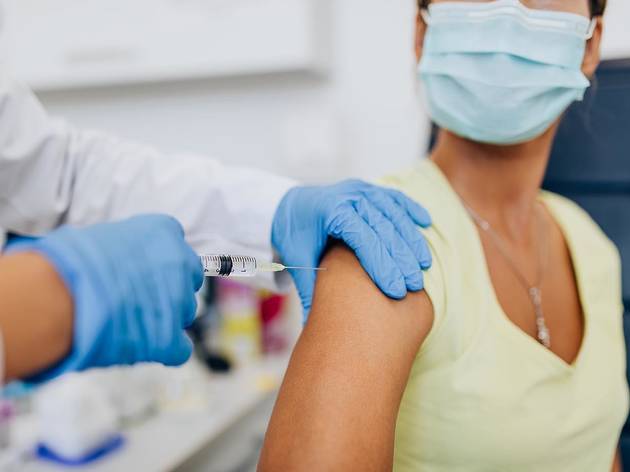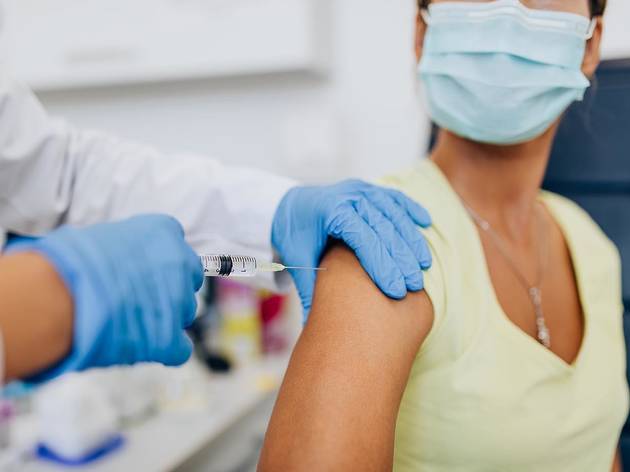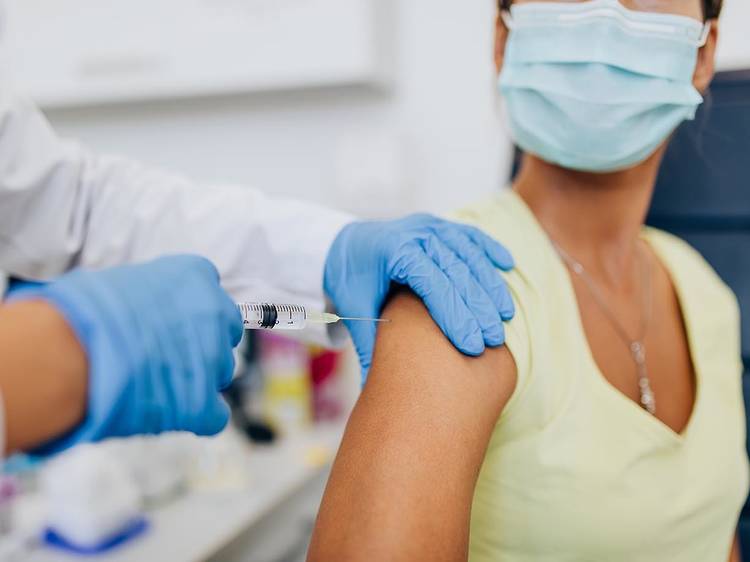 Photograph: Shutterstock
Which vaccines are available in Hong Kong?
Hong Kong is set to acquire 22.5 million doses of the vaccine from Sinovac Biotech (China; 50.4 to 65.3 percent efficacy), BioNTech-Fosun Pharma (Europe; 95 percent efficacy), and AstraZeneca-Oxford (United Kingdom; 62 to 90 percent efficacy), providing 7.5 million shots from each company.
As of April 9, the government suspended orders of the AstraZeneca-Oxford jabs. Of all the three vaccines, jabs from BioNTech-Fosun Pharma and Sinovac Biotech are the only ones approved to be used in the city. The first batch of CoronaVac arrived in Hong Kong on February 19, while BioNTech-Fosun Pharma became available in the city by the end of February with new batch of doses arriving during the first week of April.
The government temporarily suspended the use of BioNTech vaccines on March 24 due to packaging problems in one batch of vials but have since resumed schedules on April 5 at all the Community Vaccination Centres. As of April 15, the government announced that BioNTech jabs will only be available in the city until end of September.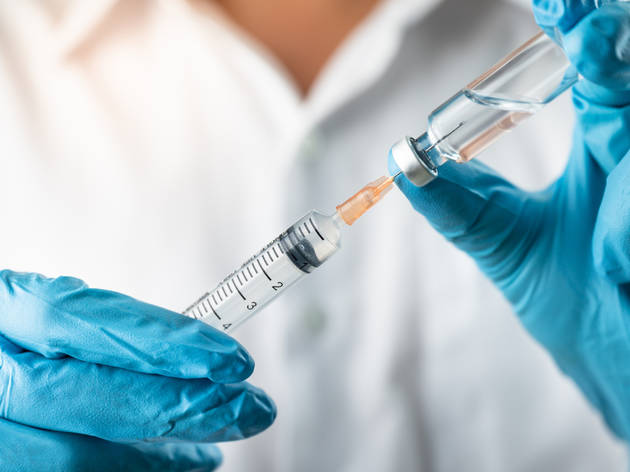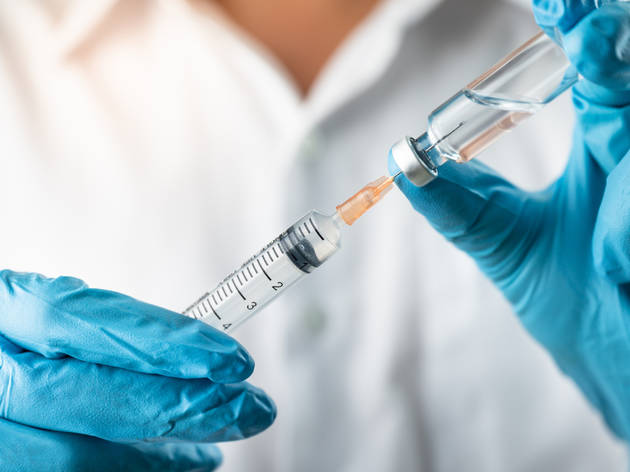 Photograph: Shutterstock
Am I eligible for the vaccine?
Priority groups eligible for the vaccination include residents and staff of residential care homes for the elderly, persons with disabilities, and other institutional facilities; healthcare workers and other essential services workers at risk of exposure to the virus (postal staff, hygiene workers, and disciplined forces); cross-border transport workers including truck drivers, fishermen, and air and sea crew; persons aged 60 years or above; and persons with chronic medical problems aged between 16 and 59 years.
As of March 16, priority groups included residents age 30 and above, domestic helpers, and students 16 or older who study overseas. Starting April 23, Hongkongers aged 16 to 29 will be eligible for the vaccination.
Eligible Hong Kong residents can reserve a schedule and the place for vaccination via the government's 24-hour online booking system. Residents just need to provide HKID in order to receive a vaccination.
When will I be able to get vaccinated?
The government's vaccination programme aims to cover the whole Hong Kong population, but it will be rolled out in phases. From February 26, priority groups are able to receive vaccines at five CVCs which are operating daily from 8am to 8pm. The vaccine programme was then rolled out in private hospitals and clinics by March.
As of March 15, the government announced that Hong Kong would expand the city's Covid-19 vaccination scheme to cover 5.5 million residents. Appointments for additional eligible groups already started on March 16.
After a 12-day suspension of BionNTech jabs, the government resumed inoculation on April 5. Residents scheduled to receive the jabs between April 5 and April 10 will be able to get the vaccination as scheduled. People who received cancellations of their vaccine schedules received a new appointment date from the government. Residents originally scheduled to receive their second vaccination on or before April 4 have been rescheduled between April 5 and April 10.
Residents aged 16 to 29 will be allowed to book their appointments for the jab starting April 23.
Are we allowed to choose which vaccine to get?
Yes. Hong Kong residents can decide which coronavirus vaccine is right for them. Those aged 16 to 17 are allowed to get the BioNTech vaccine and the minimum age for receiving the Sinovac vaccine is 18 years old.
Hong Kong residents (with a valid HKID) can join the government's vaccination programme free of charge. There is still no government announcement if hospitals can purchase their vaccine supplies to sell to the general public.
The vaccine jab will feel the same as any other vaccine administered through injection, but short-lived side effects like soreness in the arm from coronavirus vaccines might appear higher than your regular flu shot.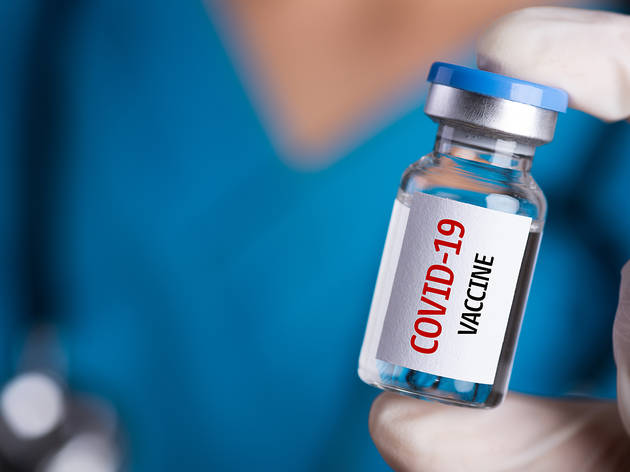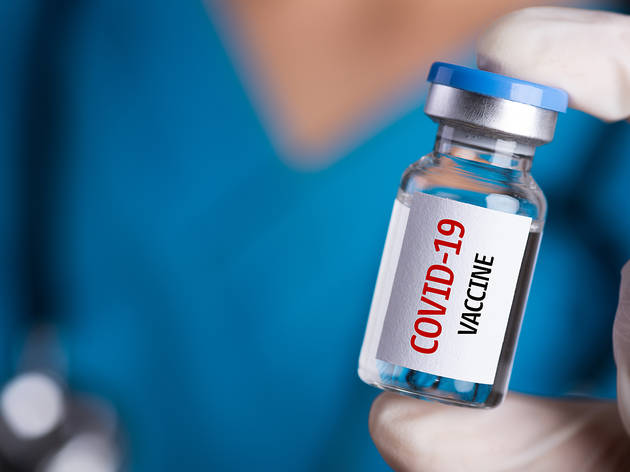 Photograph: Shutterstock
Are there any side effects?
Common side effects from the vaccines include headaches, chills, and muscle pain and may sometimes resemble the symptoms of Covid-19. After receiving the jab, you will be required to stay in the observation area for 15 to 30 minutes to see any adverse effects.
Side effects may vary depending on the vaccine jabs. Click the links to find out more about Sinovac vaccine and BioNTech vaccine.
How long will the vaccine last?
It may be the same as acquiring regular flu shots that require annual boosters, but since Covid-19 vaccinations are still in their initial phase, long-term efficacy is yet to be determined.
What if I have more questions?
If you're looking for more information, the government has set up a special site to answer queries. Visit covidvaccine.gov.hk for details.