Heads up! We're working hard to be accurate – but these are unusual times, so please always check before heading out.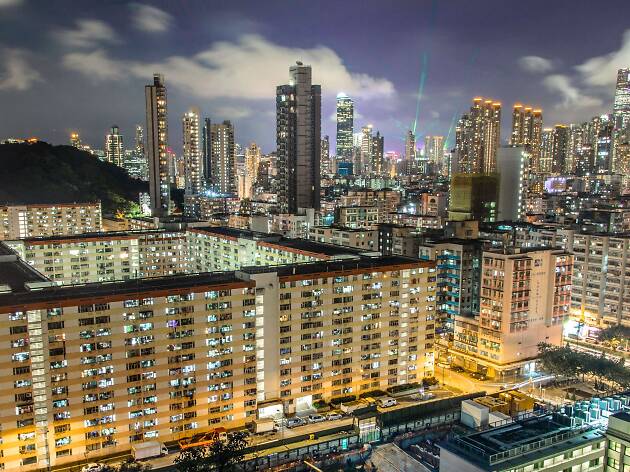 Shek Kip Mei: Ultimate Guide
Traditional wet markets, hip industrial buildings, here's why you need to pay Shek Kip Mei a visit.
Often dismissed as a mere stop along the way to foodie haven Sham Shui Po or shopping destination Kowloon Tong, rarely does anyone think of hopping off the train at the Shek Kip Mei MTR station to explore what the area has to offer. Yet, over the years, this once-forgotten corner of Hong Kong has been transformed into a hip and lively neighbourhood – not dissimilar to Sai Ying Pun, Sheung Wan and Kennedy Town – with cool, artsy concepts by passionate people constantly popping up. From traditional wet markets to Instagram-worthy housing estates, follow our guide for all the best gems in Shek Kip Mei that you shouldn't miss. By Anna Kam
The best things to do in Shek Kip Mei
The best way to discover a city's pulse is by heading to its wet markets. From shop owners bantering in their local dialect, to housewives shopping for their family's daily needs, the unique personality of a neighbourhood can be seen at every corner of its wet market, and the Shek Kip Mei Wet Market is no exception. Established over 40 years ago, this neighbourhood establishment has over 300 stalls selling an array of fruits, seafood, meat, accessories, clothing, and household necessities. Browsing around here is almost like going on a treasure hunt, you never know what affordable gem you might find. If all that walking has left you with an appetite, the ground floor of the wet market is full of local restaurants, including the famous dai pai dong 'Kin Kee', best known for their fried dishes.
If you're looking to tool up while you fuel up, Toolss is a coffee shop that doubles up as a stationery shop. Adjacent to JCCAC in Shek Kip Mei, this compact little café invites diners to have a browse at their quirky selection of stationery and magazines gathered from all corners of the world, or fuel up with a cup of joe on wooden stools while you spend the rest of your afternoon people watching from their bar.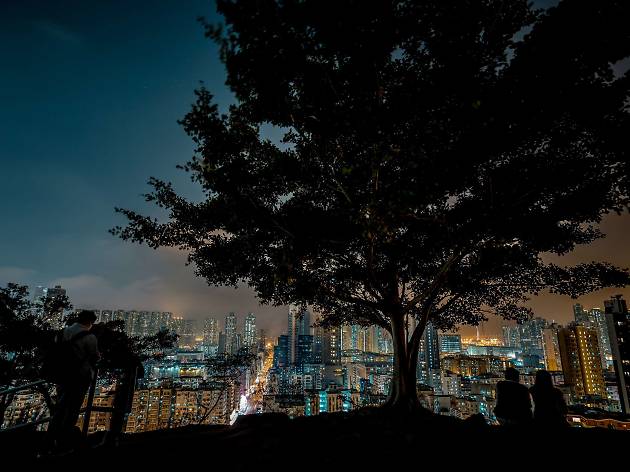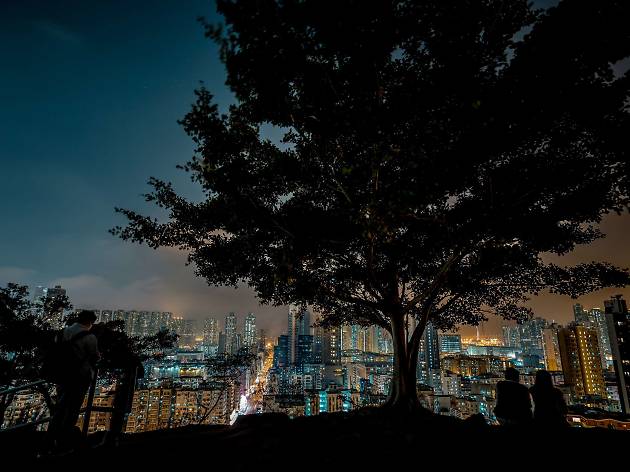 Photograph: Shuttlestock
You don't have to go all the way to the New Territories for sprawling views of the city. Dubbed as 'Garden Hill' by locals, Shek Kip Meil hill offers stunning vantage points of Hong Kong. Begin your mini trek at Mei Ho House track, then go up the stairs (takes about 20 minutes) until you reach the peak. After reaching the peak, there is a large flat area of land, where a lot of people come to view the sunrise and sunset. With no buildings around to obscure your view, Garden Hill offers a stunning panoramic view of Sham Shui Po.
Standing nine storeys tall, the JCCAC building was an industrial estate before it was given a facelift and a new lease on life in 2008 when it was reopened as an arts hub. The space now provides venues for burgeoning and established artists alike to display their creations, and also houses a theatre, craft shop and tea house, among other facilities. Although it's been completely remodeled, you can still find traces of the old factory in details such as industrial machines in the lobby and the old architectural building style on each floor.
Behind JCCAC is Cafe Golden, which offers Italian style coffee, desserts, all-day breakfast, pasta and artisan bread. While the cafe isn't big nor does it have any fancy decor, it emits cosy vibes, inviting you to hang out here with friends or simply spend some unhurried moments in the cafe. The shop owner is trying to promote the coffee culture, so there are often coffee-making classes for caffeine lovers.
Toast is a store where second hand philosophical bookstores are sold. There are not many books in the store, only a few bookcases. Books that they sell here include books from Mou Zongsan and Satre, if you don't know these authors it may be boring for you, but if you do then these books may be treasures. The book store owner dwells in the art industry and would like to bring artistic elements into the area. This place is not just a place for books but it is a place for all art lovers to hang out.
Nam Shan Estate is basically a green version of the Choi Hung Estate, but instead of tourists from all over the world, this hidden gem is more popular with local photographers and Instagrammers. The eye-catching children's playground with its three arcs, surrounded by buildings, forms a unique photoshoot spot. While you're at the estate, check out a few of the well-known local restaurants such as Ban Heung Lau and Karwoo, known for their dumplings during the Dragon Boat Festival.
The only surviving remnant of Hong Kong's oldest public housing project and the recipient of a Unesco honorable mention last year, Mei Ho House is a vital piece of local history and architecture built after a fire in 1954 left 58,000 homeless. Nowadays, in addition to being a functioning youth hostel, Mei Ho House is also a museum dedicated to the history of public housing in the area. The estate's single floor wet market is one of Hong Kong's most authentic and well worth a gander before plans to redevelop it gain traction.