Heads up! We're working hard to be accurate – but these are unusual times, so please always check before heading out.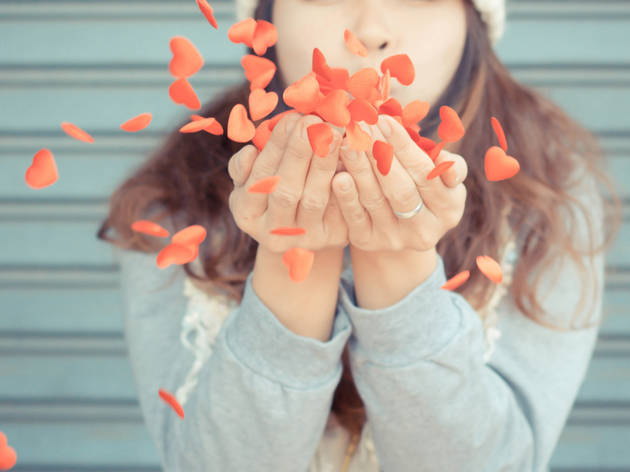 What is Qixi Festival and why people celebrate it
Missed out on February Valentine's Day? Now is your chance to celebrate
Qixi Festival – also known as the Double Seventh Festival, or Chinese Valentine's Day – falls annually on the seventh day of the seventh month on the lunar calendar, and for this year that day falls on August 25. The younger generation may not be as familiar with this Chinese tradition, or may not celebrate it anymore, but Qixi Festival has been observed for over 2000 years, dating back to a legendary romantic tale in the Han dynasty (206 BC – 220 AD). By Tiffany Tsoi
RECOMMENDED: Looking for last-minute Qixi Festival gifts? Check out the best gift and subscription boxes in Hong Kong or get special bouquets for your loved ones from the city's best flower shops
The legend behind the Chinese Valentine's Day revolves around two star-crossed lovers, Zhinhu, a weaver girl and daughter of a powerful goddess, and Niulang, a humble cowherd. Niulang met Zhinhu, they fell in love with each other, got married, lived a happy life together, and eventually gave birth to two children, a boy and a girl. However, when Zhinhu's mother discovers that her daughter married a mere mortal, she brings her back to heaven and casts a massive river between earth and heaven to separate the couple – this river is what we refer today as the Milky Way. And so the plot thickens, the magpies on land were touched by the love between Zhinhu and Niulang, so they helped the couple by forming a bridge on the river allowing Zhinhu to cross. Their love moved Zhinhu's mother and eventually permitted the couple to meet once a year, on that very same day, which is the seventh day of the seventh lunar month.
This romantic tale has inspired Chinese lovers for generations, even creating many modifications to the actual story.
View this post on Instagram
Many customs and practices are associated with Qixi Festival. Traditionally, it is a day when women dress up in Hanfu – a traditional Chinese-clothing that has a long flowing robe with loose sleeves and a belt at the waist – and spend the day preparing offerings of tea, wine, flowers, and various fruits to pray to Zhinu for wisdom and to grant their wishes. Single women would pray to the celestial couple to grant them a good spouse, and newly married women would wish to bear a baby. Later in the night, the women will gather around and compete with each other on threading a needle.
View this post on Instagram
There are also a lot of food customs prepared during Qixi, and it varies regionally. A popular dish that is cooked and eaten is the Qiaoguo, a fried thin pastry of different shapes, made with oil, flour sugar, and honey. People believe that by eating Qiaoguo, it will help reunite the couple on the Magpie Bridge.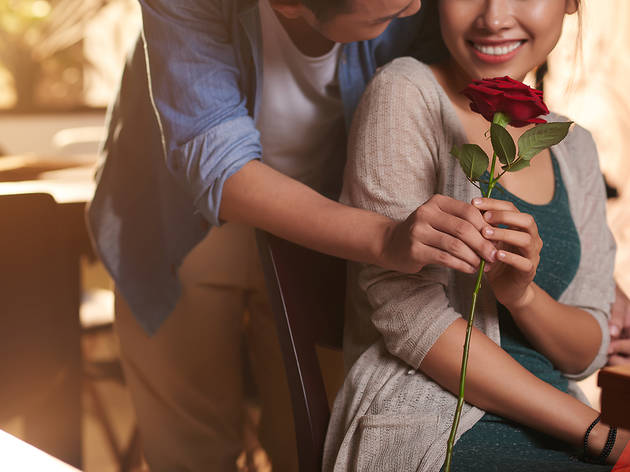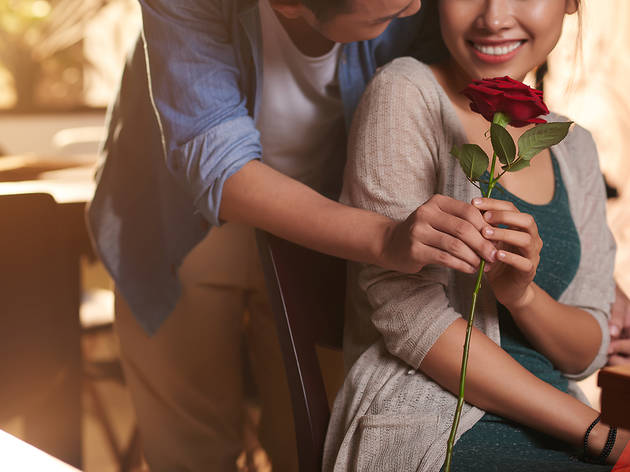 Photograph: Shutterstock
Today, however, only a few of these customs remain, as the festival has become increasingly commercialised, and converted into how the West celebrates Valentine's Day – with many couples celebrating by giving each other gifts and flowers, and going on dates in China and Taiwan. In Hong Kong, the festival has gradually vanished in popularity, with few even unaware of its existence.
View this post on Instagram
Selina Ching Chan, associate academic vice president and professor of Sociology at Shue Yan University, attributes this to the secularisation and westernisation of Hong Kong, as well as the lack of female factory workers in the city. "Worshipping the weaver fairy was important for women who worked in factories as they hoped it would improve their dexterity and craftsmanship, and also find a good husband," she explains. "With the popularisation of the western Valentine's Day in Hong Kong, there has also been little attempt to rebrand the festival as a romantic one," she adds.
However, there are still many reasons why you should celebrate on Qixi Festival. Rich with history and heritage, the festival is a valuable opportunity to reconnect with our cultural roots, and, if you have a partner, another excuse to go on a nice date and treat them with a gift on top of Valentine's Day. In modern-day love stories, people would often compare Zhinhu and Niulang's tale to long-distance relationships. Well, with the ongoing situation in the city – and around the globe – maybe we all feel like Zhinhu and Niulang, forever hoping that we can finally meet on the Magpie Bridge.
So, whether you're thinking of trying your hand at making some Qiaoguo or just showing your significant other some extra love, celebrate the date and keep the tradition alive.
Celebrate Chinese Valentine's Day at these places
Whether you're a new couple planning your first-weekend staycation or long-term partners celebrating a Chinese Valentine's Day, there's something for everyone.
Hong Kong's romantic restaurants to both set the mood and provide the food.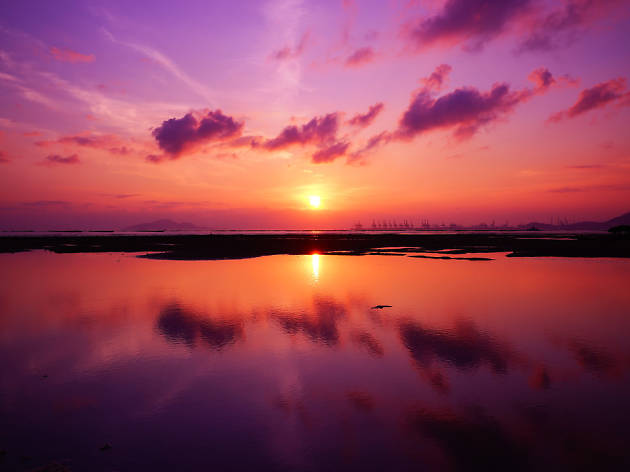 Spots that accomodate romance and get the pulses racing.