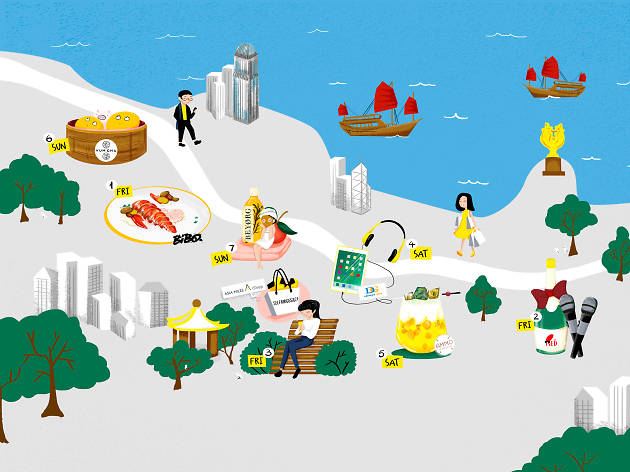 Your Ultimate Weekend Guide to Hong Kong Island with Asia Miles
Make the most of your time off this weekend with Asia Miles
After a long week at the office, you deserve to pamper yourself – whether that means tucking into a fine meal, going on a shopping spree or indulging in a session at the spa. To help you make the most of your weekend, Time Out Hong Kong has joined forces with Asia Miles to curate a list of the best places to eat, shop, relax and socialise, beginning with food and drinks on a Friday evening and ending with a day of total rejuvenation on a Sunday. As an Asia Miles member, you can also earn miles when you spend at selected shops and restaurants – and online too – between the happening neighbourhoods of Sheung Wan and Wan Chai. These miles can then be used for another memorable experience or trip across the world. Read all about it at asiamiles.com and on Asia Miles' Facebook page. So, go ahead and spoil yourself this weekend...
Asia Miles x Time Out Hong Kong: Your Ultimate Weekend Guide
Want to earn even more Asia Miles by dining out?
Are you a foodie? Do you love gastronomic experiences in Hong Kong? Well, let the 'Unlock More Miles' games begin! Now download the Asia Miles app and you can earn easy Bonus Miles while enjoying some delicious meals in our city. All you have to do – and bear in mind that the more Asia Miles partner restaurants you go to, the more miles you earn – is dine at Chinese culinary haven Putien in Causeway Bay, arthouse masterpiece Bibo and Central Italian giant Spiga with the potential to earn up to 22,583 miles! For more details click here.
Still hungry?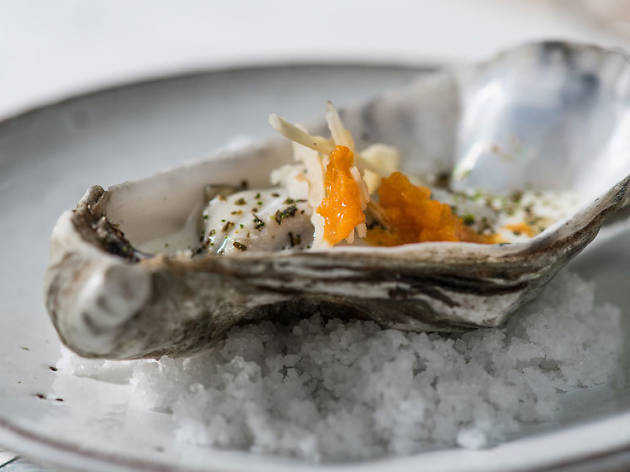 With one of the highest ratios of restaurants per head anywhere in the world, Hong Kong is a dining paradise. Here's our take on the best the city has to offer.
Best selling Time Out Offers