New restaurants, cafés and bars in KL to try this month
The city's most exciting new openings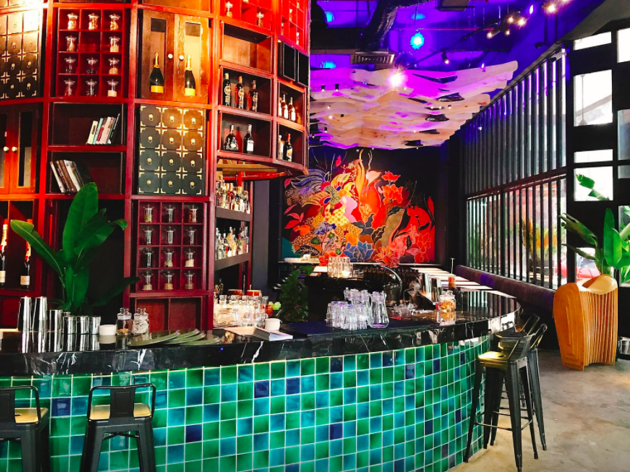 We've been scouting out the city's newest restaurants, cafés and bars to bring you this ultimate list. Change up your dining routine this month with these recent entries. Let the Instagramming begin.
Château DeCanter offers plenty of breathing space – plush leather chairs, three private rooms and an airy smoking area cater to a wide range of drinkers looking for a place to lounge about. Both Old and New World wines are well represented, but it's really the selection of Old World wines that catches our eye.
Read more
Dry-aged steak is a serious matter here, with a carefully curated selection from Argentinian chef Ramiro Moya that includes Spain's Rubia Gallega (Vantador's pride and joy), Margaret River Wagyu, Tasmanian Angus and Victoria Hereford. Best to beef up on your dry-aged steak knowledge before you make your way to Vantador for a better appreciation of your meal.
Read more
Helmed by the restaurant group Ironwoods – which also runs Ingrained at Cellar 18 and The Flowerpecker – Poseidon Caviar & Seafood Bar is where fresh seafood and affordable wines can be found in the affluent township of Desa ParkCity.
Read more
Brasserie Fritz draws you away from the daily grind of Jalan Bukit Bintang to a fashionable Parisian street: freshly baked croissants, kouign-amanns and pain au chocolats greet you from as early as 7am, while a waiter in a creaseless white shirt and clipped tie stands ready to explain the menu and plat du jour.
Read more
Telawi's new kid on the block is a promising one. Opened by Jaslyn Rangson right next to her namesake bakery/café, this new patisserie/florist marks how far Bangsar's favourite baker has come since Jaslyn Cakes opened in 2014. While the neighbouring cake shop exudes a homely vibe with a counter packed with honest-to-goodness cakes and pastries, Dew is shiny, elegant and pretty in more ways than one.
Read more
The Flowerpecker is the bar KL needs right now. Occupying the breezy, sunlit space above Barat Mediterranean restaurant and serving wallet-friendly drinks, this bar stands in contrast to the dimly lit and pricey 'speakeasy bars' that were all the rage five years ago.
Read more
The Face Suites is not a place you think about for a fine dining experience – and up until December last year, you'd be right. Since then, Tangerine has changed itself from being the hotel's all-day dining venue to a Euro-centric restaurant that aims to be in the company of Marini's at 57 and Cantaloupe.
Read more
Taking over the space Mr Brooks used to occupy in Bangsar Shopping Centre is another 'speakeasy'-style cocktail bar opened by three friends, Daniel, Eugene and Wai Hung. To find the place, look for the pop-up barbershop by Othrs. Barbers on the third floor, and pull on the wall panel that's plastered with a Muhammad Ali poster.
Read more