King's Cross bars
Think the King's Cross drinking scene leaves a lot to be desired? This list of bars should make you reconsider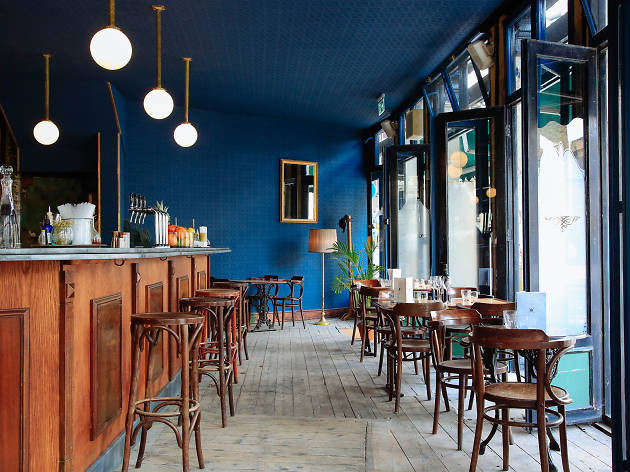 If you're stepping straight off the train into King's Cross, you may be forgiven for thinking there's not much to its drinking scene. But if you know where to look, there are some great places for wine, spirits, craft booze and beyond. Take a look at our list of the best places to drink in the up-and-coming neighbourhood – from old-school and new-fangled DJ bars to quirky cocktail joints and upmarket wine bars.
RECOMMENDED: Find more fun in the neighbourhood in our King's Cross area guide
The best bars in King's Cross
Find more great places to drink wine in London
Forget starchy and old-fashioned. London's best wine bars are bringing the humble grape to cool crowds of discerning drinkers. Find cosy, bistro-style settings, sophisticated bars that are great for date night, or hip Hackney hangouts where wine is the drink du jour. Discover everything from natural wines to grapes from far-flung vineyards, plus service from knowledgeable, approachable staff. One thing is for certain, you'll find more than a bargain bin Sauv Blanc at these great little grape-peddlers.
Read more