Got no plans for the weekend? You do now, my friend! Take part in a 'Friends' themed pub quiz, sip on hot gin cocktails high above the city, or watch some cute pooches strut their stuff at a doggy fashion show. Ace the next few days with our list below!
Things to do
UNaugural Ball, Hackney Showroom, TONIGHT, £12. It's better to laugh than cry, so on the day of Donald Trump's inauguration, head to Hackney for an evening of comedy hosted by American comedian Megan Ford.
The One with the Pub Quiz, The Old Bank Of England, TONIGHT, £7.50. Brush up on your 'Friends' knowledge, round up your IRL ones, and head to this charity quiz in aid of Child.org.
Museum of Transology, Fashion Space Gallery, Fri-Sat, free. A collection of trans artefacts and photographic portraiture challenging the idea that gender is fixed and biologically determined.
Sex Appeal Six, Conway Hall, Sat, £25. Get a well-needed dose of January LOLs and do your bit for charity at the sixth annual Sex Appeal comedy benefit gig.
Ravenswood For Heat or Eat, various locations, Sat, free. Wild Card Brewery, Mother's Ruin Gin Palace, God's Own Junkyard and Pillars Brewery are teaming up for this mini festival in aid of food bank, Eat or Heat.
The Adventure Travel Show, Olympia London, Sat-Sun, £10 (£8 adv). This large-scale show is just the excuse you need to get bitten by the travel bug and book yourself a new long-haul adventure.
The Search for the Meaning of Life, Southbank Centre, Sat-Sun, prices vary. Join Mona Siddiqui OBE and co to ask the big questions. Does struggle give life meaning? What do atheists believe? What if God was a woman? And more.
The Big Craft Swish, The Spread Eagle, Sun, £3. Want to update your craft collection? Head to Camden for The Big Craft Swish where you can drop off any unused materials lying around at home and pick up some new paraphernalia donated by other crafters.
Women Worldwide Active Festival, Pop Brixton, Sun, free. Join Women Worldwide Active's festival to celebrate the courage, grit and achievement of women across the world.
Dog Eat Dog - Take II, Ace Hotel London Shoreditch, Sun, free. Watch dapper dogs strut their stuff in an exclusive catwalk competition for fashionable canine muses.
London Art Fair, Business Design Centre, all weekend, £22, £15 adv. Returning to the Business Design Centre for its twenty-eighth edition, the London Art Fair presents a varied programme of Modern and contemporary art.
…or check out more events happening in London this weekend.
Eating and drinking
Trash Tiki: Wastefree Punk Pop Up, Fanny Nelsons, Sun. Celebrated bartenders Kelsey Ramage (Dandelyan) and Iain Griffiths' new venture has been founded in an attempt to tackle the issue of mass consumption within the cocktail trade. This pop-up will endeavour to produce excellent cocktails with zero waste.
Guerrilla X Breddos Tacover, Breddos Tacos, all weekend, £45.60. Guerrilla Tacos join forces with Breddos for a one-off dinner, a menu takeover and a party featuring £2-£3 tacos and £2 drinks.
Hot Gin Roof: The Classics, Ham Yard Hotel Roof Terrace, all weekend, £18. Back again for another winter, Sipsmith Gin's the star of the show at this cocktail pop-up on the Ham Yard Hotel roof.
…or check out the latest restaurant reviews.
Live music
Cage The Elephant, O2 Academy Brixton, TONIGHT, £21. The exuberant Kentucky quintet crack out their bluesy boogie in celebration of their latest album, 'Melophobia'.
The Flaming Lips, O2 Academy Brixton, Sat, £37.50. Wayne Coyne's veteran psychedelic pop nutjobs make a welcome return to London, dropping tracks from their 30-year career.
King Creosote, Barbican Centre, Sun, £15-£22.50. The acclaimed folk singer from Fife brings his guitar, accordion and delicate songs to London.
…or take a look at all the live music events in London this weekend.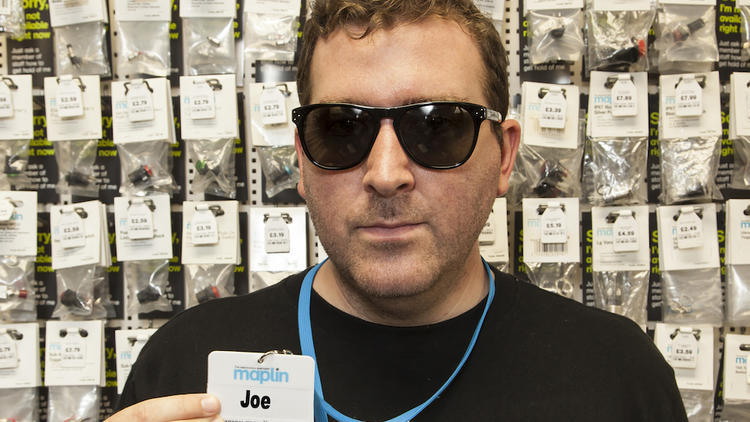 Nightlife
Joe Goddard, Phonox, TONIGHT, adv £5. Hot Chip and The 2 Bears man Joe Goddard always has a ton of projects on the go, so it's easy to forget that he's also a stellar DJ. He'll be spinning anything from bass, house and indie.
Supa Dupa Fly, Trapeze, TONIGHT, £5-£7. A popular, fun club night soundtracked by classic hip hop and R&B jams from the '90s and early 2000s.
Burning Down The House, VFD, TONIGHT, £5. Bored of nodding your head to tastefully dull house music? This new east London night aims to give Dalston's nightlife scene a kick up the arse with the best songs of the '80s.
…or see all the parties planned this weekend.
Film
Inauguration special: 'Society', Picturehouse Central, TONIGHT, £8. There's literally never been a better time to sit down and watch 'Society', the 1989 subversive horror classic about how the rich don't just suck the poor dry economically, spiritually and politically, but physically too.
BFI Cult: 'The Monster Squad', BFI Southbank, TONIGHT, £8.35–£11.75. A clever comic parody, this lively kids' horror pic delivers frights and laughs rooted in a sure and sympathetic grasp of Monster Movie mythology.
Close-Up on Robert Altman: 'Nashville', Close-Up Film Centre, Sat, £10, £8 concs. Yet another perfect pick in the week of Trump's ascendancy. Robert Altman's breathtaking country and western epic has exerted a huge influence on indie cinema.
'Margaret', BFI Southbank, Sat, £8.35–£11.75. As his extraordinary new film 'Manchester By the Sea' arrives in cinemas, check out writer-director Kenneth Lonergan's last film, a drama that took five years to get from shooting to the screen.
Or at the cinema...
Jackie ★★★★★ Natalie Portman triumphs as JFK's widow in Pablo Larraín's real-life story set during an unprecedented time of national tragedy.
Lion ★★★☆☆ Dev Patel impresses in this 'Slumdog'-like true tale of an Indian boy adopted by a Tasmanian couple.
…or see all of the latest releases.
Theatre
BU21, Trafalgar Studios, Fri-Sat, £15-£35. Brilliantly provocative drama about six Londoners who survive a terrorist attack.
Wish List, Royal Court Theatre, Fri-Sat, £20-£25, £5-£15 concs. A sad, beautiful drama about austerity Britain from new talent Katherine Soper.
Birthday Suit, Old Red Lion, all weekend, £12.50-£15. Diverting comedy about a disastrous birthday party.
…or see our theatre critics' choices.
This week's best new art
Sigmar Polke: Pour Paintings on Paper, Michael Werner Gallery, Fri-Sat, free. These works were made by pouring paint onto prepared black paper. They're simple, obvious things, abstract and direct. You're forced to concentrate on the paint itself.
Peter Liversidge, Kate MacGarry, Fri-Sat, free. Two dotted eyes and slitted mouths peer out from hung Persian carpets, they're stamped into chunks of Styrofoam, cardboard, wood and bits of litter on the main wall. It's like some kind of ethnographic trash collection.
…or see all London art reviews.

And finally

Win... two nights at the four-star Brooklands Hotel, including fine dining and pampering
Grab... champagne afternoon tea at the Bentley Hotel
Book… these gigs while you still can
Best of the blog
Bridges Not Walls: anti-Trump protesters have dropped banners on London's bridges
The Daily Mail reckon Notting Hill Carnival 'isn't a celebration of Caribbean culture'. Here's why they're wrong
The new Fourth Plinth proposals have just been unveiled, and they're damn whacky
Here's how to watch Donald Trump's inauguration on TV in the UK