Get your chops round a Patty & Bun burger at their Peckham Springs pop-up, get crafty with Kirstie Allsopp at The Handmade Fair, or get down to some great beats from Gilles Peterson and Jasper James who'll both be spinning tracks at Phonox this weekend.
Things to do
Japan Matsuri, Trafalgar Square, Sat, free. This festival of Japanese culture will pack Trafalgar Square with martial arts, traditional arts and crafts, live music and family activities for a seventh year in 2015.
BollyGOOD, Old Spitalfields Market, Sat, free. If you've ever watched a video of a spontaneous-looking flash-mob dance and longed to get involved, now is your chance. The team behind BollyGOOD has devised a routine that will be performed en-masse to support Cancer charity Macmillan and youth development charity Teens and Toddler.
British Roller Derby Champs T2 Playoffs, Newham Leisure Centre, Sat, £15-£18. Skates at the ready! The London Rockin' Rollers host and compete in the final for the first ever British Roller Derby Championships.
The Psychoanalytic Poetry Festival, The Anna Freud Centre, Sat, £60, £45 students/concessions. The Freud Museum and the Poetry Society have brought together poets, academics and psychoanalysts (several of the poets are academics and psychoanalysts) for this day-long series of talks exploring the role of the unconscious in poetry.
Open House London, various venues, Sat-Sun, free. This hugely popular, capital-wide annual festival of architecture celebrates its twenty-third anniversary in 2015. The festival allows access to hundreds of buildings not normally open to the public – private homes, government buildings, historic sites, educational establishments and many others.
Art Deco Fair, Eltham Palace, Sat-Sun, £13.30, £12.10 concs, £8 5-15s. Discover Art Deco treasures at English Heritage's popular fair which returns to the Great Hall (part of Henry VIII's childhood home) adjoining Eltham Palace, itself an Art Deco masterpiece, created in 1933 for millionaire couple Stephen and Virginia Courtauld.
Horseman's Sunday, St John's Church, Sun, free. Attend the service at St John's Church on Sunday September 20 and you'll be treated to a surprising bit of ecclesiastical equestrianism: a cloaked member of the clergy on horseback before his congregation – who will also be atop their steeds.
Bellevue Road Summer Fair, Wandsworth Common, Sun, free. Returning for the fourth year in a row this community event brings together businesses, locals and visitors for a day of shopping, eating, drinking, bouncing and woofing.
La Pâtisserie des Rêves - Back To School Picnic, Portman Square Garden, Sun, free. There are spaces for 100 London families to take part in this massive cake baking event in aid of Great Ormond Street's Bake it Better campaign. Taking inspiration from Paris's traditional picnic, Goûter de la Rentrée (which celebrates the return to school) La Pâtisserie des Rêves are organising a massive cake competition.
Totally Thames: Rain Interactive by Luzinterruptus, Watermans, all weekend, free. Celebrate the value of water as one of life's key elements in this interactive installation which will see visitors of all ages assisting Spanish artist Luzinterruptus in creating a canopy of 5,000 giant rain drops, each of which is made from a condom containing water and light.
The Handmade Fair, Hampton Court Palace, all weekend, from £15, £12 concs. Get fluffing, moulding, cutting and stitching at this crafty weekend encouraging us to get stuck into all things creative. Beginners can attend one of the many demonstrations in the Super Theatre, which will be hosted by Kirstie Allsopp, while experienced crafters can join in the Grand Makes.
London Design Festival, various venues, all weekend. The annual celebration of all things craft and design is back for another year with exhibitions, workshops, artworks and more showcasing design around the capital.
…or check out more events happening in London this weekend.
Patty & Bun
Eating and drinking
Patty & Bun Takeover, Peckham Springs, Fri- Sat. Burger joint Patty & Bun roll up in Peckham for a meat-fuelled weekend with great cocktails on the menu too.
GAIL's Garden Party, Oriel Place, Sat, free. Now in it's 10th year the GAIL's garden party is a great excuse to sample their varied offerings. The market-style event also showcases products from GAIL's suppliers, including Hansen and Lydersen's Norwegian smoked salmon, Bath Soft Cheeses and the Fresh Olive Company.
Tequila & Mezcal Fest, Old Spitalfields Market, Sat-Sun, £15 in advance. The celebration of all things agave returns for a second year, with everything from streetfood (Wahaca, Café Pacifico and Condesa are among those involved) and bartending classes (learn how to mix a proper margarita) to mariachi bands and traditional dancing.
Dalston Food Market, Gillett Square, Sun. This weekly food market brings locally produced food and drink to an already hungry east London crowd. Craft beer, posh coffee, street food and other Dalston inevitabilities will be available.
Bayou Banquet, The Vaults, all weekend, prices vary. Slap Ya Papa run brilliant New Orleans food and music events, so their takeover of the Vaults Kitchen should be sensational.
…or check out the latest restaurant reviews.
Comedy
Nick Coyle's Guided Meditation, The Invisible Dot Ltd, Fri-Sat, £12, £11 concs. This new show from highly inventive Aussie comic Nick Coyle must be the most relaxing comedy experience out there. All the audience lie down on the floor for a session of 'guided meditation' with the spiritual guru. Participants embrace their spirit animals, have their problems solved and try to keep an evil Irish demon at bay.
Tom Ballard – Taxis and Rainbows and Hatred, Soho Theatre, Fri-Sat, £10-£15. Angsty Australian Tom Ballard took such a bizarre taxi ride one time that it inspired this whole show. He's an easygoing comic, sneaking a strong message about attitudes towards gay people into his light-hearted tales.
Late Night Laughs: Best of the Fest, Royal Albert Hall, Sun, £16.30. Not-so-late night laughs here (start time's 8pm). But this week of 'Best of the Fest' gigs features top quality double-bills of comics performing their Edinburgh Fringe shows.
McNeil & Pamphilon Go 8 Bit!, Backyard Comedy Club, Sun, £9, £5 early bird. Bantering sketch duo McNeil & Pamphilon mix together their two loves – comedy and video games – for a live night of funny, pixely fun, which was a big hit at the Edinburgh Fringe.
…or check out all the critics' choice comedy shows.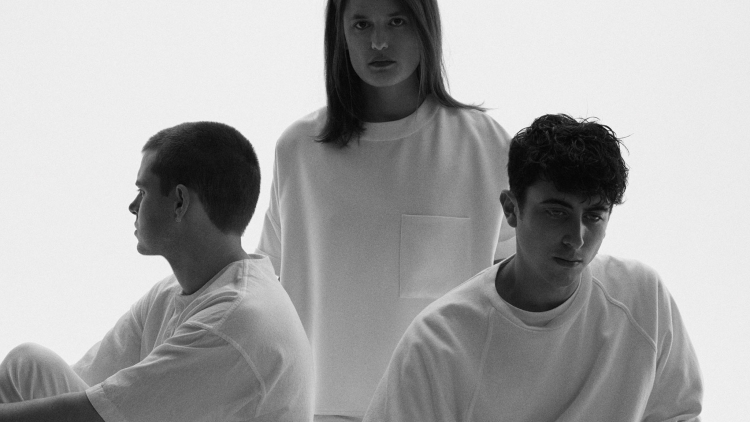 Live music
Wet, The Old Blue Last, TONIGHT, free. This new NYC trio aren't as damp as Wet Wet Wet, but their tasteful and relaxed R&B/'80s pop approach means there isn't exactly a high chance of their spontaneously combusting on stage.
Morrissey, Eventim Apollo Hammersmith, Sun, £56-£76. The Hammersmith gyratory will be an even more maudlin place than usual for two nights this autumn, when Moz comes to town to croon Smiths classics and solo material.
London African Music Festival, various venues, all weekend, free-£25. The annual festival brings dozens of African musicians to London to perform everything from traditional Ethiopian music to Afrobeats over ten days of concerts at venues across town.
…or take a look at all the live music events in London this weekend.
Photo: Red Bull Content Pool
Nightlife
Gilles Peterson All Night Long, Phonox, TONIGHT, £5-£10. Brownswood boss Gilles Peterson takes to the box for another marathon special of all the freshest jazz, boogie and broken beats, Latin house, global grooves, funk, soul, hip hop and leftfield house rhythms your feet can dance to.
The XOYO Residency Series: Bicep, XOYO, Sat, £13.50. Record label boss and highly respected deep house expert Will Saul is the latest guest. Marquis Hawkes, Medlar and Wolf Music will also be supplying the grooves.
Jasper James, Phonox, Sat, £5 adv. Brixton club Phonox's resident DJ plays leftfield dancefloor jams with special guests.
Rebel Bingo, Mecca Bingo Hall, Sat, £13. A wild, weird and definitely wonderful night that combines a bingo-turned-stage show with the full-on atmosphere of clubbing.
…or see all the parties planned this weekend.
Film
Everest ★★★★☆ Baltasar Kormákur's disaster movie is a physical experience that will leave you breathless – and possibly suffering vertigo.
Legend ★★★★☆ Tom Hardy is on stunningly good form playing 1960s East End hard men the Kray twins.
Irrational Man ★★★☆☆ Joaquin Phoenix is a shambling philosophy professor in Woody Allen's uneven drama.
…or see all of the latest releases.
Theatre
Photograph 51, Noël Coward Theatre, Fri-Sat, £10-£65. Nicole Kidman is riveting as scientist Rosalind Franklin in her return to the West End.
Kinky Boots, Adelphi Theatre, Fri-Sat, £15-£95. Fabulously sassy, uplifting and ever so kinky, the Tony Award-winning musical that's been dazzling audiences has finally high-kicked its way from Broadway to the West End.
Pomona, National Theatre, Fri-Sat, £15-£20. Alistair McDowall's menacing modern masterpiece transfers to the NT.
…or see our theatre critics' choices.
This week's best new art
Fiona Banner: Font, Frith Street Gallery, Fri-Sat, free. A design for a new typeface, plus works that blend the worlds of fashion and warfare – think pinstripe patterning morphing into runway markings.
Ai Weiwei, Royal Academy of Arts, Sat-Sun, £15.50, concs available. He may not have been allowed to travel out of China since 2011, but that hasn't stopped Beijing-based Ai Weiwei from exhibiting all over the world. Known for his openly critical opinion of the Chinese government, he remains one of the countries most important artistic exports and a voice for a generation disenchanted by oppressive political regimes.
The World Goes Pop, Tate Modern, all weekend, £16, £14 concs. This show isn't about the pop art you know, it's about the pop art that escaped the history books. And it certainly packs a punch. It's fun, engaging, colourful, revelatory, opinionated, racy and stunning.
Bridget Riley: Learning from Seurat, Courtauld Gallery, all weekend, £7, concs available. The op art pioneer shows how French pointillist painter Georges Seurat inspired her in this display of both artists' work.
…or see all London art reviews.
And finally
Win...a weekend at the Zurich Film Festival or one of five £200 Dr Martens vouchers
Grab...£12.50 tickets to Spirited Sermon at Reverend JW Simpson - includes three cocktails
Book...these gigs while you still can
Best of the blog
42 times Londoners made the same breathtakingly original joke
Top five things to look forward to this autumn
Someone is renting out a tent in a London living room for £550pcm
Find out which London restaurants have been awarded stars and a Bib Gourmand in the 2016 Michelin Guide