It's finally (almost) the weekend, which brings with it the chance to take advantage of the many wonderous events taking place. Meet The Clangers and Bagpuss at a new exhibition at the Museum of Childhood, or if your tastes are a little more modern, meet Peppa Pig at the St John's Hospice Fayre. If you aren't into children's television, check out some foodie events including a Harrods masterclass or Scandi Spring Market. Whatever you fancy, here's our pick of the best things to do this weekend.
The Clangers, Bagpuss and Co.
Things to do
The Tubeology Treasure Hunt, Temple Underground Station, Sat, £15.75. Solve riddles using teamwork and strategy and see the underground as you've never seen it before in a quest to be named master of the Tub-iverse.
Swept Under The Carpet? Servants in London Households, 1600-2000, Geffrye Museum, Hoxton, all weekend, free. The brilliant period rooms at the Geffrye museum are having an upstairs-downstairs makeover to examine the life of servants and domestic service over the the last 400 years.
Earth Hour Night Ride, Waterloo Bridge, Sat, free. Dress up as your favourite endangered animal and ride through London as buildings across the capital turn off their lights for WWF's earth hour.
Cycle Confident with Dr Bike, Design Museum, Bermondsey, Sat-Sun, free. Get cycle-confident with free a Dr Bike service and cycle training sessions.
Land of the Lions Preview, London Zoo, Regent's Park, Sat, £22.60-£29.25. Two years in the making, Land of the Lions is finally here and you can see it first exclusively with Time Out.
Chorus Festival, Southbank Centre, all weekend, check website for ticket prices to various events. Back for it's eight year, the chorus festival explores the power of singing and health benefits of belting out a tune.
The Clangers, Bagpuss and Co., Museum of Childhood, Sat onwards, free. Parents can introduce their little ones to the programmes that they watched and adored as wee nippers thanks to this retrospective exhibition.
Roman Road Yard Market Launch Party, Roman Road, Bow, Sat, free. Opened as part of the Mayor of London festival, this market will focus on unique, locally-made, hand-crafted and designer goods.
St John's Hospice Easter Fayre, St John's Wood Church, St John's Wood, Sat-Sun, free. This popular fundraiser has all the usual stalls, rides and BBQ but most excitingly, a Peppa Pig meet and greet.
Barefoot Bowls, Highbury Fields, Highbury, Sat, free. Lawn bowls in a more relaxed setting - encouraging people to drink, listen to music and chat as they compete.
Where's Wally Fun Run, Clapham Common, Sun, £22 with a costume, £19 without. Walk, jog or run the 5km or 10km course dressed as Martin Handford's cheerfully elusive creation.
Search Party, secret location, Sun, free. Go on an interactive search for a secret garden party as part of the Find Your London Festival.
Central Asian Spring Festival, UCL, Bloomsbury, Sun, free. The central Asian 'stan's are once again pushed centrestage at this lively festival which is back for it's sixth year.
…or check out more events happening in London this weekend.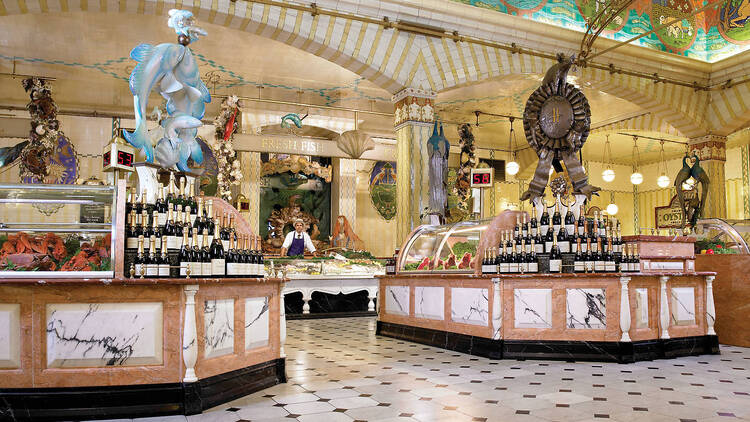 Harrod's Foodhall Masterclasses
Eating and Drinking
Biscuiteers Icing Late at Habitat, Chelsea, TONIGHT, £42. For grown-ups only, this event will teach you biscuit icing techniques and tips from the people who run luxury label Biscuiteers.
Jamie Oliver's Fifteen Apprentice Challenge, Borough Market, TODAY. Teams of chefs will be creating specially devised dishes with ingredients sourced from Borough Market. Whichever team makes the most profit wins, so eat generously.
Midnight Apothecary Equinox and St Patrick's Day Special, Brunel Museum, Rotherhithe, Sat, £5. Celebrate around the Brunel Museum's fire pit with cocktails infused with ingredients plucked straight from the museum's garden. The price also includes toasting marshmallows.
Scandinavian Spring Market, Albion Street, Rotherhithe, Sat, free. Potter down to the charming Albion Street in Rotherhithe for a taste of all things Nordic.
Harrod's Foodhall Masterclasses, Knightsbridge, Sun, free. A must for any foodies - free hands-on masterclasses in Harrod's historic and sumptuous meat and fish hall.
Dandelyan, Southbank, ★★★★★ Shaking up a new, innovative cocktail menu at Thameside's Mondrian London Hotel.
…or check out more of the latest restaurant reviews.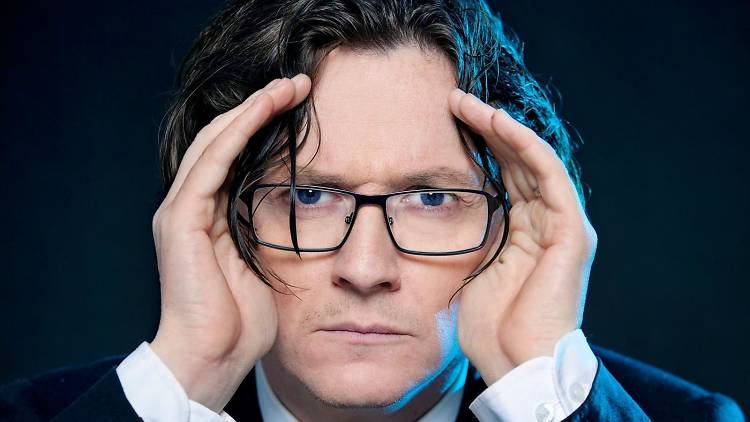 Ed Byrne: Outside Looking In.
Comedy
Knock2Bag East, Rich Mix, Shoreditch, Sat, £10 online, £12-£14 otd. A regular night of some of the best comedy acts around and always brilliant value, this week's bill includes James Acaster, Paul Foot and Joey Page.
The Noise Next Door, Noise in the Hood, Leicester Square Theatre, Sat, £14, £12.50 concs. Super-slick improv troupe that turns audience suggestions into sketches, skits and even boy band songs.
Ed Byrne: Outside Looking In, Richmond Theatre, Sun, £19-£36.25. Life's little annoyances unpacked by the superb Irish comic.
…or check out all the critics' choice comedy shows.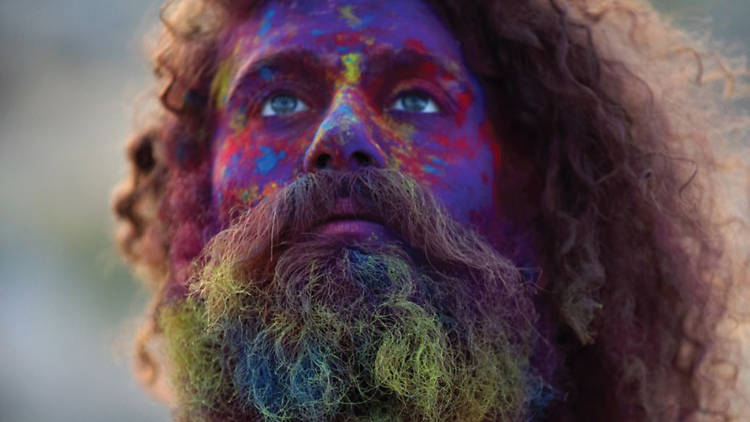 The Killer Gaslamp Experience
Music
James Morrison, Roundhouse, Camden, TONIGHT, £29.50. Throaty singer-songwriter James Morrison goes for another comeback a decade after hit 'You Give Me Something' smashed charts across the world.
The Killer Gaslamp Experience, Village Underground, Shoreditch, TONIGHT, £15. Wild-haired, LA beat maestro Gaslamp Killer destroys dancefloors with genre-mashing DJ sets and original tunes.
Grime Live, Indigo, O2, TONIGHT, £17.50-£51-50. Established and emerging UK grime and urban acts come together to celebrate the genre they have helped shape.
Fluffer Pit Parties, Secret Location, Sat, £15. In an attempt to bring some of the excitement back to the rock'n'roll scene, East London indie label Fluffer Records are putting on a series of shows in a secret warehouse venue.
Jason Donovan, Indigo, O2, Sat, £35. Scott from 'Neighbours' performs a headline set composed of greatest hits from his '80s/'90s pop career.
Kano, Troxy, Limehouse, Sat, £17.50. MC Kane 'Kano' Robinson - onetime member of the NASTY crew - returns to mix grime with straight-up pop.
Joanna Gruesome, DIY Space for London, Peckham, Sat, £11. Scuzzy, sweet indie pop by the Cardiff crew.
Mr Scruff, KoKo, Camden, Sat, £16. Stockport's finest bedroom turntablist returns to KoKo yet again to show off his crate-digging mix of hip hop, ska, funk, jazz, kitsch-pop and exotica.
…or take a look at all the live music events in London this weekend.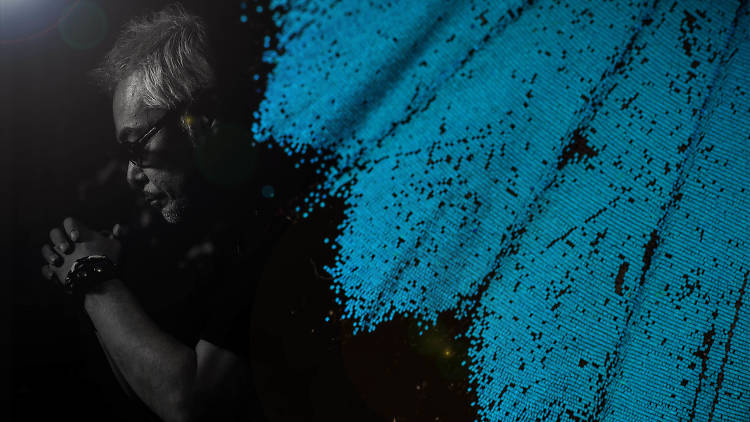 DJ Krush
Nightlife
What Goes On, Shacklewell Arms, Shacklewell, TONIGHT, £4-£6. A new night from 'How Does It Feel To Be Loved' founder Ian Watson, promising a night of tastefully groovy soul and other 60s sounds.
Eton Messy: All Night Long, Secret Location, TONIGHT, £12.50 adv. The Bristol duo who shot to fame after the foundation of their YouTube channel in 2011, take to the decks for a night-long session of funky electro-house.
Club Du Fromage on Ice: Easter Special, Alexandra Palace, TONIGHT, £8-£9.40. Skate along to your favourite pop hits as DJs supply the soundtrack to your ice rink session.
Entice Presents, The Qube Club Project, Victoria, Sat, early bird £10, £12-£15. Galactic old-school garage and house courtesy of chart-topping producer, Artful Dodger, alongside DJ Luck and MC Neat.
DJ Krush, Rich Mix, Shoreditch, Sat, £14.50 adv, £19.50. Japanese mixmaster and ace producer Krush has been a pioneering turntablist since the '90s. Find out why he's such a huge influence as he plays a London set.
…or see all the parties planned this weekend.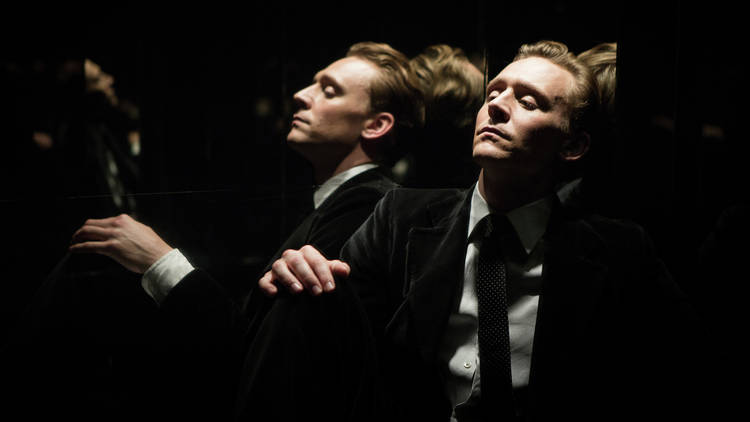 High Rise
Film Events
Stan Douglas - The Secret Agent, Victoria Miro, Hoxton, all weekend, free. An epic retelling of Joseph Conran's 1907 spy novella played out over six large screens.
BFI Flare: Jason and Shirley, BFI Southbank, Sat, £8-£11.90. The new-ish name for the London LGBT Film Festival. Our pick for this week is a dramatisation of the relationship between doc-maker Shirley Clarke and her subject, hustler Jason Holliday, in the late '60s.
Focus Film Festival: Drop Dread Gorgeous, Barbican Centre, Sun, £9.50, £8.50 concs. The Barbican's Focus Film Festival for young audiences returns with Chronic Youth, a weekend of movies about breaking the rules.
Or at the cinema...
High-Rise ★★★☆☆ Ben Wheatley's delicious retro, beautifully crafted adaptation of J G Ballard's novel, starring Tom Hiddleston.
Marguerite ★★★★☆ The story of a deluded songstress in post-war France whose lack of talent is made up for in enthusiasm.
Hitchcock/Truffaut ★★★★☆ A look back at this series of legendary 1960's conversations between two very different filmmakers.
…or see all of the latest releases.
Bad Girls: The Musical
Theatre
Bad Girls: The Musical, Union Theatre, Southwark, all weekend, £20, £17 concs. Enjoyable fringe revival of the camp prison TV show.
Luce, Southwark Playhouse, Fri-Sat, £12-£20, £16 concs. Mel Giedroyc leaves the cakes behind to star in this play about a star pupil who may not be all that he seems.
Beryl, Rose Theatre, Kingston, Fri-Sat, £8-£26.50. Maxine Peake's celebration of the life of sporting legend Beryl Burton is a night of high-speed fun.
Mowtown the Musical, Shaftesbury Theatre, Fri-Sat, £19.50-£99. This jukebox musical has one of the greatest set-lists ever.
…or see our theatre critics' choices.
The Hyundai Commission: Abraham Cruzvillegas
Art
The Hyundai Commission: Abraham Cruzvillegas, Tate Modern, South Bank, all weekend, free. Last chance to see Cruzvillegas' transformation of the Turbine Hall.
Alison Watt: The Sun Never Knew How Wonderful It Was, Parafin, Mayfair, all weekend, free. Using Reuben's 'Venus Frigada' as inspiration, this Scottish artist has created a series of elegantly described paintings that depict swathes of fabric.
Paul Winstanley: Art School, Alan Cristea, Mayfair, all weekend, free. This British painter's new body of work depicts the interiors of art schools when the studios have been cleared out for summer break.
Anna Barriball: New Works, Frith Street Gallery, Soho, Fri onwards, free. A collection of work encompassing drawing and video that focuses on the boundaries between things.
…or see all London art reviews.
And finally...
Win... one of five pairs of weekend tickets to Field Day Festival 2016 or a four-night trip for two to the Big Apple
Grab... 50% off tickets to a 'B&H Handbook' tasting evening with Bourne and Hollingsworth. including three cocktails
Book… these gigs while you still can
Best of the blog
Bloomin' Lovely! There are 1,200 flowers hanging from the sky in Central London
Seven things Londoners can expect when the Night Tube happens
There was a giant sand sculpture of a cat in Brockley