Things to do in London this Friday
It's time to clock off, wind down and get your weekend on...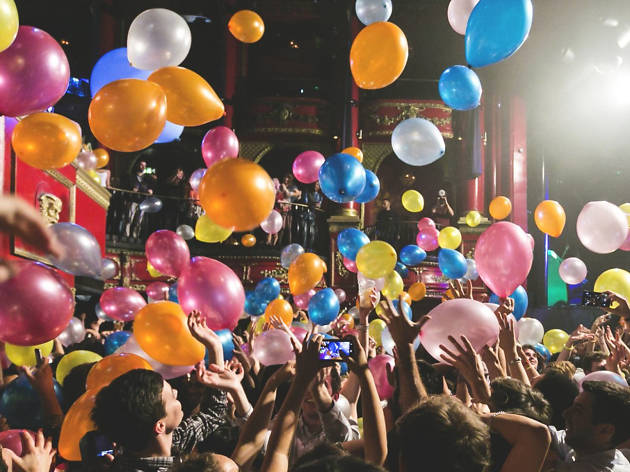 Find fantastic ideas for things to do on a Friday, just in case you've left it to the last minute. Check out the best entertainment, nightlife and events happening in the capital this Friday. The weekend starts here...
RECOMMENDED: Find more things to do in London this weekend
It's back! Oh, how we have missed it so. Moved from its base at the Scala to this, its new Camden home and still following the footsteps of Guilty Pleasures and the Erection Section, this sell-out night is where the ballads rule and the more key changes, big hair and rocking out you can do, the better you'll be for it. If you're a fan of '80s power ballads and glam rock bands, then here's your bad perm-shaped calling.
Read more
These guys won't be getting sued for a misleading title - this furiously funky and free event at Peckham's Bussey Building is a melting pot of groove gold, with the focus firmly on the dancefloor and having plenty of fun. Host Jazzheadchronic – the dude behind the South London Soul Train – is joined by a range of guests to keep the party fresh and funky.
Read more
Hard-hitting party crew Jungle Splash – who've been going strong for over two decades – throw some immense parties, always full of blitzing breaks and banging basslines. Scene-leading DJs and from jungle, D&B and more usually lead the charge and there are various great one-offs, incuding boat parties, terrace events and all-day affairs. Get involved!
Book now
Read more
One of the many sour points of Soho institution Madame Jojo's closing at the end of 2014 was the initial loss of much-loved mid-week club night White Heat. But after a storming NYE party, WH has settled at a new home at iconic north London music boozer and venue The Lexington.  The White Heat crew have secured a weekly Friday night residency at the pub, featuring the same intoxicating mix of alternative dancefloor tracks of all shapes, spun by residents but with plety of special guest DJs and live bands thrown in to the mix: previous guests have included Daniel Avery, Factory Floor, Totally Enormous Extinct Dinosaurs and Cyril Hahn, so you're in safe hands.
Read more
Show more
See our full guide to London nightlife
Find things to do any day of the week
London is a treasure trove of brilliant activities and days out worth boasting about. Whether you live and work in the capital or you're planning a holiday, there's loads of ways to fill a free day with fun.
Read more
Quiet week ahead? Not anymore. Get a load of this week's ten biggest happenings and you'll be begging for a night off by Sunday.
Read more