Stewart Lee interview: 'Whether you think they're right or wrong, UKIP is the funniest party at the moment'
Maverick comedian Stewart Lee is an alt-comedy veteran, and he's funnier than ever. We meet the comic right-wingers love to hate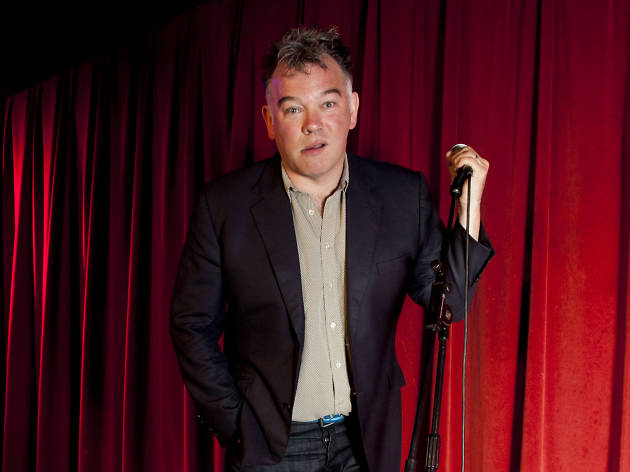 © Rich Hardcastle
In an era of interchangeable panel-show perennials and observational blandness, the confrontational yet relentlessly hilarious Stewart Lee has never felt more vital. Since the mid-'90s – when, alongside Richard Herring, the Shropshire-born comic became a cult icon on BBC2's 'Fist of Fun' and 'This Morning with Richard Not Judy' – Lee has been consistently iconoclastic. Now 46, he's as sharp as ever, and proves it in BBC2's Bafta-winning 'Stewart Lee's Comedy Vehicle' (series three has just been released on DVD.)
Being easy to swallow has never been Lee's speciality. The comic's mix of formal boundary-pushing and political edge has disconcerted everyone from Frankie Boyle to UKIP in recent years (last week Lee wrote a superb
Guardian article
reacting to Nigel Farage's claim that the 'liberal elites' in comedy and entertainment are cheaply targeting the party). In fact, his command of live comedy is such that he now gets mildly frustrated when his audiences are too receptive. I caught up with Lee at a workshop for new 'Comedy Vehicle' routines at Crouch End's Downstairs at the King's Head comedy club. The gig went well, but that's of no use to Stewart Lee. 'It was so good it was almost pointless,' he says. Which leads me to ask…
Do you prefer it when there's tension in the room during a show?

'Yeah, I enjoy it. In places like Glasgow and Newcastle, audiences have a tradition of being amusingly combative. But they're not trying to ruin the act, they're trying to give you a challenge. It's like a cat playing with a mouse – the cat doesn't want the mouse to die, it wants to keep it alive for its own amusement and to be entertained by its struggle. That's what Glaswegian and Geordie comedy audiences are like.'
Your '90s Comedian' DVD was recorded in Glasgow and included a long routine mocking the movie 'Braveheart'. Could you do that routine in Glasgow now?

'Now independence has been temporarily resolved, there's probably another half-hour 
[of material] in it. But if I write a really combative bit for the telly about Scotland and then I end up filming it in London, someone will pop up on the internet and say: "I'd like to see you do that in Scotland." Even though I've done it in Glasgow, Edinburgh, Inverness and so on. It's like when I've done stuff about Islam and people say, 
"I'd like to see you do that in Bradford." Well, 
I would. And, in fact, I have.'
You obviously enjoy contentious topics. The last series of 'Comedy Vehicle' featured an episode examining UKIP's immigration policies. Do you think the party is a fair target for comedy?

'Obviously, whether you think they're right or wrong, UKIP is the funniest party at the moment, so you do want to write stuff about them. But their deputy leader Paul Nuttall has said that nobody doing jokes about them should be allowed to appear at a publicly funded venue. Which, of course, is 90 percent of theatres because most are owned by councils. I'd imagine that'd be his attitude towards broadcasting too. But, of course Clarkson's tour will play them too. As will the likes of Roy Chubby Brown and Jim Davidson.'
Alan Bennett recently declared he was a fan of yours, saying he liked you because you were 'offensive'. How did you feel about that?

'I was really pleased. I bumped into him in Camden the other day and we had a nice chat. He sent me a postcard about five years ago saying he'd enjoyed something I'd done. It was a postcard of a limestone pavement in Yorkshire. Just some limestone with cracks in it. It was brilliant.'
Did you ever think your comedy would appeal to someone like Alan Bennett?

'There's an assumption that my audience is all these bearded twats from Dalston. But actually, quite a lot of older people go. For them, it's like pre-alternative comedy, when there was Dave Allen or
Jackie Mason
or someone. Also, weirdly, because I don't really swear, they're not scared off. I read in the
Daily Mail
that I'm one of these "foul-mouthed comedians". But I'm much cleaner than the people they like. Nothing gives me greater pleasure than to think that a 70-year-old – particularly someone like Alan Bennett – would like it, because they've seen a lot of stuff. For 20-year-olds, it's just like they're impressed by the coloured lights and things!'
Would you say that the audience, in your work, is a character itself?

'Yes. In the first two series of "Comedy Vehicle" the audience in the room were playing the assumed character of these London hipster snobs, and the audience at home were supposed to be idiots. For the fourth series, I'm going to flip it. I'm going to get the room to play the part of bandwagon-jumpers who don't really know what they've come to see but will laugh anyway, without understanding it. And the audience at home are going to be the people I want to like it.'
Are you surprised that the BBC keeps commissioning 'Comedy Vehicle'?

'Yeah. The BBC can do increasingly little now. If it does something that too many people watch, the broadsheets criticise it for being populist. And if it does something that too few people watch, the tabloids and the government criticise it for wasting public money.'
Will there be a fifth series, or more?

'I wouldn't imagine that they'll commission another series – four seems like a lot. I wanted to be like Dave Allen and do shows every four or five years. The second series got good press and audience response figures, but not many viewers. But then it won a Bafta and two British Comedy Awards, which edged them towards sticking with it. But it never feels like a done deal. There was a suggestion that I should present "The Culture Show" or go on things and be a personality, so that I'd be part of the furniture. But I didn't want to, because it undermines the comedy if you know too much about the character – he's not allowed to be that fluid and flexible.'
You're about to reissue your early series with Richard Herring, 'This Morning with Richard Not Judy'. Do you like looking back?

'The only reason I look back is to check if I've been doing something wrong. I look at things from even three years ago and think: I wouldn't do that now. Your life changes.'
For example?

'"Carpet Remnant World" [Lee's 2012 live show] took a long time to find its feet because I didn't know who the character was. Was he the person who'd won Baftas and was hugely acclaimed? Or was he someone whose BBC2 series had been cancelled? Was I going to be arrogant? Or aggressively disenfranchised?'
How has life changed since?

'We've just moved house and we've got a garden now. At the time of the first series, we lived in a flat above a shop. What sort or person owns a house in London now? It means you've got to admit that you've done well. But how can you make yourself into an everyman figure? At the moment, I've got a thing on the go about how everyone I know has been priced out of Hackney, but we've been able to stay because I did some telly. And even if people can't relate to that, at least it's honest.'
Series three of 'Stewart Lee's Comedy Vehicle' is out now on DVD. 'Stewart Lee – A Room with a Stew' is at the Leicester Square Theatre, until Nov 20, Dec 8 to 10 and Jan 5 and 31 2015.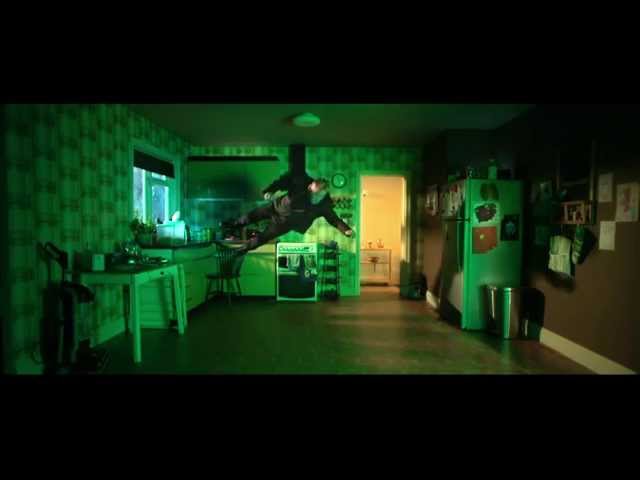 More to explore
Snap up exclusive discounts in London
Time Out's handpicked deals — hurry, they won't be around for long...