Heads up! We're working hard to be accurate – but these are unusual times, so please always check before heading out.
The ten best comedy shows of 2015
American comedy heavyweights, wartime entertainers and a man who made his entire audience tea; our comedy critic picks the funniest shows of the year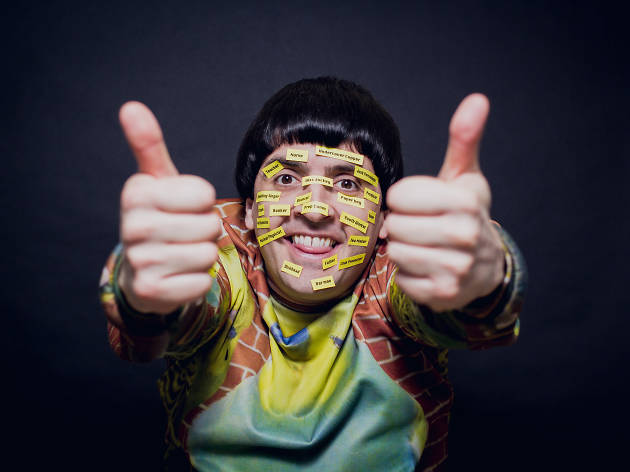 © Dave Bullivant
10. Spencer Jones is The Herbert in Proper Job
For pure, unadulterated silliness, Spencer Jones's show was hard to beat. The 38-year-old comic – as his optimistic alter-ego, The Herbert, dolled up in white tights, garish sweatshirt and power-shoulder blazer – showed off his collection of impulse internet buys and household items he's turned into puppets. It was basically an hour of stupid mucking about, and it was irresistibly daft and foolish throughout.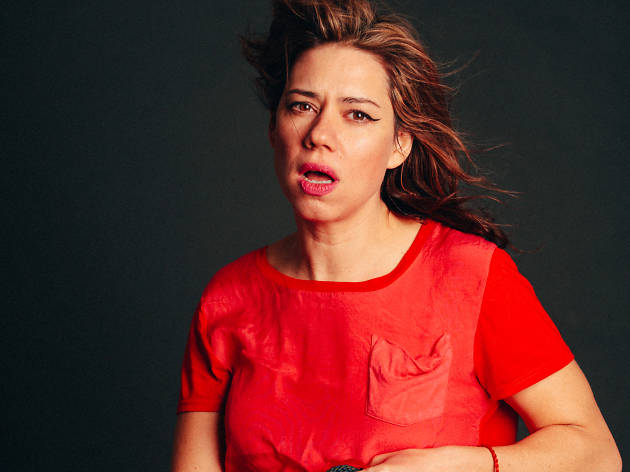 9. Lou Sanders: Excuse Me, You're Sitting On My Penis Again
Time Out has long been a big fan of this loon, who just keeps getting better and better. Her latest effort, 'Excuse Me, You're Sitting On My Penis Again', had all of Sanders's trademarks – disjointed tangents, scatterbrained stories, misplaced arrogance – but added a neat theme to keep her (vaguely) on track, and slips in some thoughtful opinions on privilege. It was her best show yet – full of stupid throwaway jokes and silly stunts – and was relentlessly funny.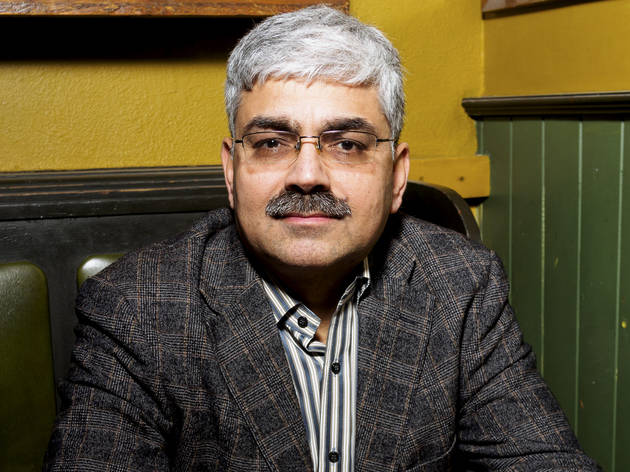 © Edward Moore
8. Mark Silcox: No Women Plenty of Cry
Judging by the reception this show received in Edinburgh (just two reviews; a two star and a one-and-a-half star), a lot of people won't agree with Mark Silcox's inclusion in this list. And was it really one of the best comedy shows of the year? Probably not. But it's here because it was certainly one of the most memorable. 'No Women Plenty of Cry' was an utterly bizarre hour of long, rambling, monotone 'poems' and a lengthy tea break (yep, at one point, Silcox stopped the show to make everyone a cuppa).
Was it elaborate, uncompromising anti-comedy, or am I reading too much into it? Did he really expect to fill the 80-capacity room, or were the rows of empty seats part of the experience for the handful of audience members? Was he bothered by the daily walk-outs, or was each one a victory? It's all a mystery. Only time will tell if Silcox is the next Andy Kaufman. But whether he was for real or not, I was utterly mesmerised.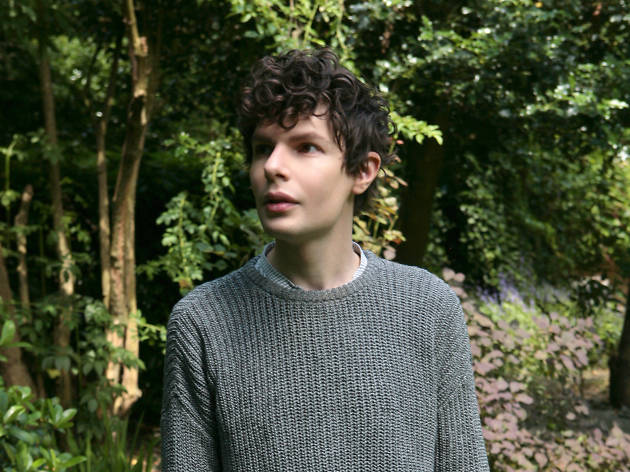 7. Simon Amstell: To Be Free
In recent years, Amstell's become the king of sensitive, introspective stand-up, and 'To Be Free' was easily his funniest, smartest and most thought-provoking show yet. It focused on the former 'Buzzcocks' host returning from a spiritual quest in Peru, and his quest to 'transcend the self'.
But this wasn't a new-age lecture, it was vulnerable, adventurous stand-up, with Amstell well aware of his own flaws and contradictions, and he expertly mixed philosophical questions with big belly laughs. Impressive stuff.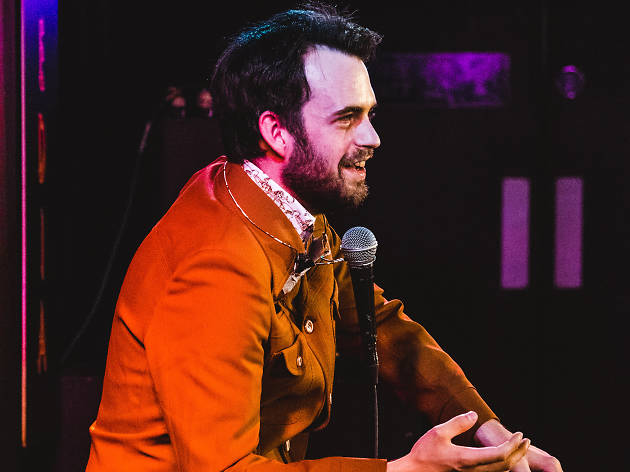 © Edward Moore
6. Pat Cahill: Panjandrum
The most charmingly joyful show of the year. Pat Cahill's wartime-themed 'Panjandrum' was pretty much total nonsense, as the introverted stand-up donned a tin helmet and tried to zone out the rest of the world from inside his bunker (rather than at home alone in his Shepherd's Bush bedsit).
There were surreal flights of fancy about being trapped on the Underground, strange 'facts' about the origins of colours and daft fart jokes aplenty. It was his knees-up music hall-esque ditties, though – like 'Put the Gun Down, You Naughty Boy' and 'Two Little Puppies in Two Little Pushchairs' – that were the true highlight. Pat, put them on iTunes – I'll download 'em.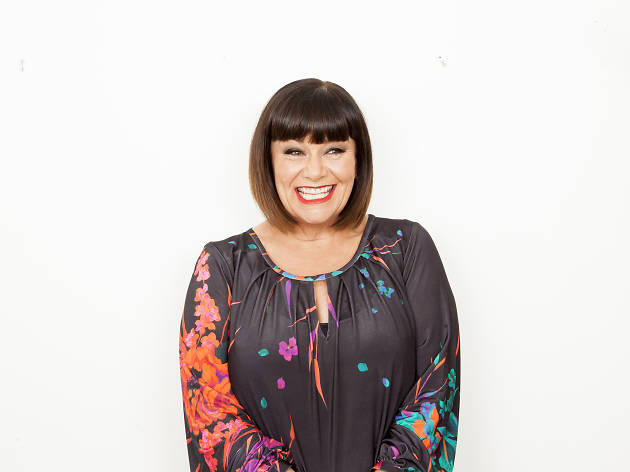 © Rob Greig
5. Dawn French: 30 Million Minutes
After more than a year of touring, Dawn French's first solo effort finally made it to the West End at the end of this year. More monologue than stand-up, '30 Million Minutes' was honest, revealing and charmingly performed.
It was an autobiographical show, with French whizzing the audience through her childhood years up to the present day via a stylish slideshow. There were big laughs along the way, but it was also touching and passionate, and unfailingly optimistic even in it darkest moments.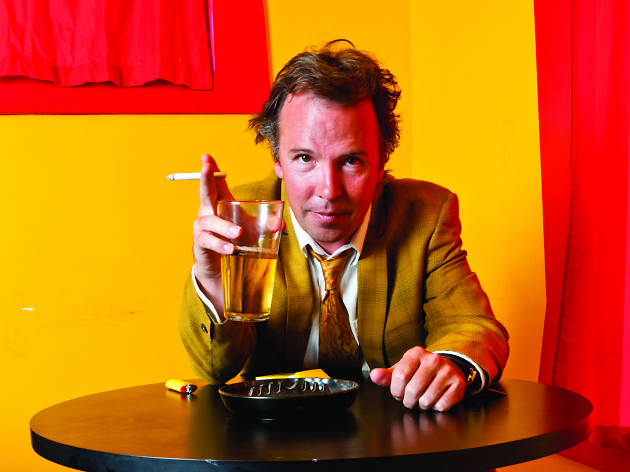 © Steven Meckler
US stand-up Doug Stanhope usually pays London an annual visit, but it had been three long years since his last trip to our shores. It was worth the wait. The uncompromising comic gave a dark, blisteringly funny set at the grimy Brixton Academy; the perfect venue for his equally grubby stand-up.
But while Stanhope relished goading PC sensitivities, he constantly used our offence against us with every masterful switcharoo. Behind the initial shock-value was incisive, intelligent social-commentary. His gutsy routine about our attitudes to mental health, while liberally throwing about the word 'retard', was particularly thrilling. Let's just hope he doesn't leave it so long till his next visit.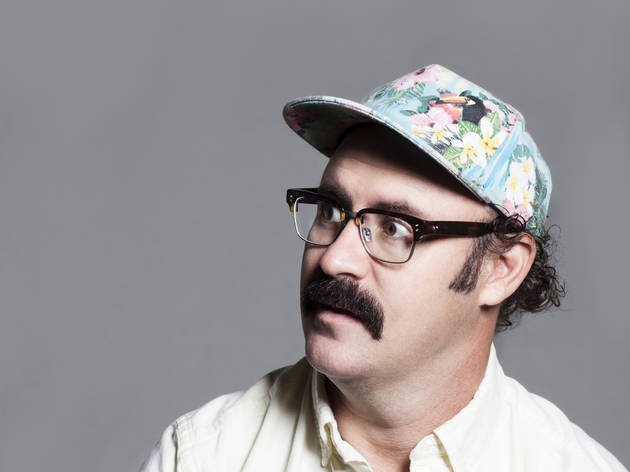 3. Sam Simmons: Spaghetti for Breakfast
An exhaustingly funny show from start to finish. Aussie loon Sam Simmons deservedly won this year's Foster's Edinburgh Comedy Award – the biggest prize in live comedy – for his latest effort.
In 'Spaghetti for Breakfast', Simmons was conflicted about whether to please himself or his audience; whether to be more 'relatable' or just go all-out silly. He settled on a compromise, in a way: the show was daft and daring, but was also his most accessible show yet. Luckily, you have another chance to catch it, as Simmons plays Soho Theatre over Christmas.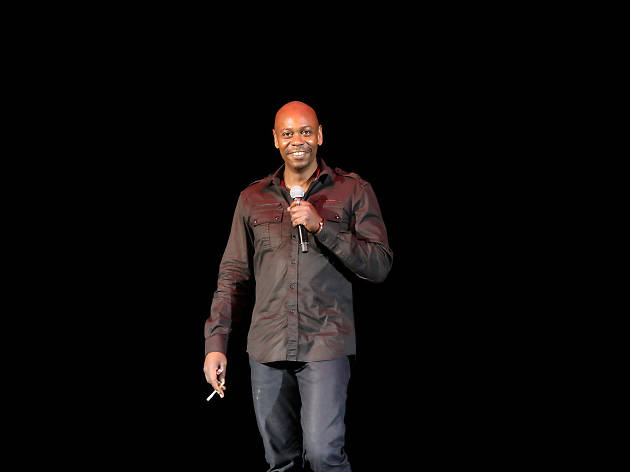 © Andy Hollingworth Archive
Anticipation was sky-high ahead of Dave Chappelle's first ever full-length London shows back in the summer. The elusive 'Chappelle's Show' star constantly ranks as one of the best stand-ups in the world, yet he kept a low profile for years and only returned to the stage in 2013. But if there were any doubters, the chain-smoking stand-up immediately proved them wrong.
His seven-night run at the Hammersmith Apollo was a masterclass in incisive, contentious, issue-driven stand-up, and it was breathtakingly funny. The Bill Cosby accusations, Isis's rise and racial politics were all tackled head-on with impish goading, but the ever-relaxed Chappelle seamlessly mixed his weighty topics with knowingly pompous stories and proper, grown-up filth.
At his best he reached highs that other comics can only dream of. Many of whom were in the audience, actually, and were probably rethinking their career choice.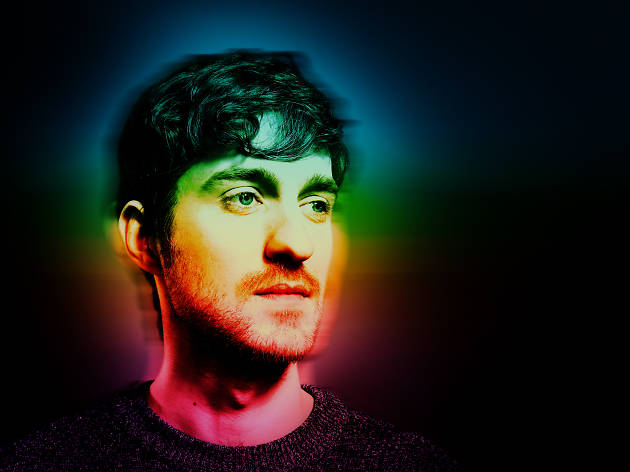 1. Joseph Morpurgo: Soothing Sounds for Baby
Joseph Morpurgo missed out on the Foster's Edinburgh Comedy Award (to Sam Simmons, see number three), but he's king of our list. The pioneering character comic's latest show was the most rewarding comedy experience I've had all year. In fact, after three viewings, I can't wait to see it again.
'Soothing Sounds for Baby' was set-up as a faux episode of 'Desert Island Discs', with Morpurgo morphing into each of the artists on the covers of his chosen vinyls. But this was far more than a character comedy showcase: every skit was packed full of sly jokes, word mangles and innovative ideas, and a strong narrative gently hooked it all together.
There were so many brilliant moments – AA Milne's sinister bedtime story, the Dazz Band's silly quiz, Joseph Cooper teaching the audience how to sing a Google maps route – in this hour that totally zipped by. Missed it? You have another chance, as Morpurgo plays the Soho Theatre, February 1 to 13 2016.
2016, you have a lot to live up to…
Looking for more comedy features?
'They want to extend the Northern line, but I think this is Morden adequate.'


The twee comedian and 'Harry Potter' star draws Time Out a few London-themed drawings
See more comedy features