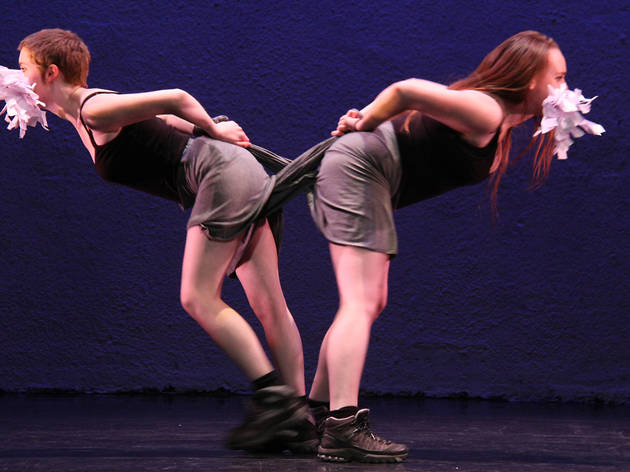 GOlive: a chance to dance
GOlive curator Donald Hutera introduces a new festival which gives stageless performers a place to show work
GOlive
Dance and Performance Festival comes in. The three-week event gives more than 50 emerging and established companies and dancers a chance to show their work by staging performances every night at the Lion and Unicorn Theatre. GOlive is operating without public funding and outside of dance venues like Sadler's Well or The Place, yet has created a programme in which all the artists embody the festival's creative watchwords: risk, intimacy and play.'
Here are Donald's five festival highlights:
Challenging notions of normal and abnormal, solo piece 'From the Heart' draws inspiration from Subramanyam's rich background in Indian dance form bharatanatyam.
Sep 11, 18 and 19.
Hailing from Yorkshire, this sparky young female duo can be seen in 'Two Do' and 'Content Part 1' – each a tongue-in-cheek study of the problems of partnerships.
Sep 12 and 13 respectively.
In 'How to Build a Shelf', precocious B-boy Noodle embarks on a journey to discover who he is.
Sep 14 and 15.
Branching out from the Shobana Jeyasingh Dance Company, this kick-arse choreographer presents improv piece 'The Sacred' and the passionate 'Salome'.
Sep 21 and Sep 22 respectively.
In 'Customers', this new international improvisational collective uses whatever's to hand – and each other – to create a beautiful spectacle.
Sep 26 and 27.