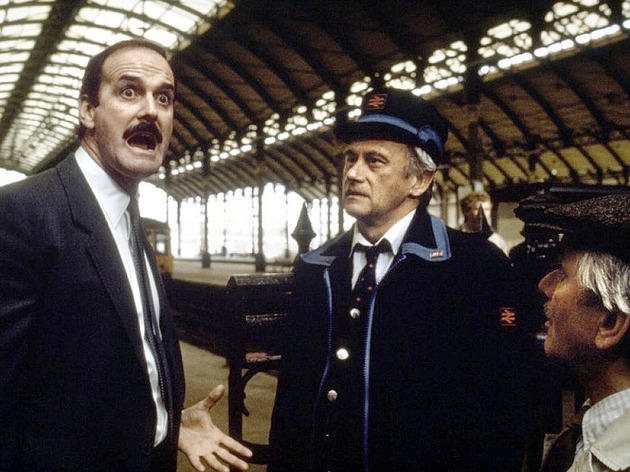 The 100 best comedy movies: tell us your favourite
What's the funniest film of all time? We've had our say, now have yours
RECOMMENDED: The 100 best comedy movies
Time Out polled more than 100 comedy legends, including Dan Aykroyd, Richard Curtis, Edgar Wright, Stephen Merchant and Jo Brand, to discover their favourite funny films. From their choices, we compiled the 100 Best Comedy Movies – which you can explore here and discover where classics like 'The Big Lebowski', 'Groundhog Day', 'Withnail and I' and 'Airplane!' landed in the list.
But now we want to hear about your favourite comedy films. Which film makes you laugh like no other? Which film truly deserves the crown of Best Comedy Movie? Which funny film do you want to share with the rest of the world? We're asking you to pick your ultimate funny movie and tell us in the comments below why you've picked it.
Here's a selection of some comments we've already received to help get you thinking about your personal favourite...
'What no "Stripes" with Bill Murray?? One of my favourites.' – Claire
'Whether you like the movie or not, "MASH" should be in… It was a political bomb at that time. And first of its kind.' – Desman
'The Three Stooges!!!!! They were, after all, originally in theatres, even though their stuff was not feature-length. In my humble opinion, 90 per cent of the stuff they made around three-quarters of a century ago is still WAY funnier than 90 per cent of the so-called "comedy" that comes out nowadays.' – msdoni
'"Anvil - The Story of Anvil" is better than "Spinal Tap" because it's real.' – Darren N
'I would have liked to have seen "Hellzapoppin'" in the list. A film way ahead of its time. "Mrs Jones!… Mrs Jones!"' – Jim Bartlett