Oscars 2017: 17 films that could win big
It's early days, but right now these movies are catching our eye as potential Academy Award winners come February 2017 (and the ones we can't wait to see over the next year)
Yes, the 2016 Academy Awards have only just been dished out. But what better time to look ahead and see what riches lie on the horizon? We've picked out 17 films that we think could be up for an Oscar when February 2017 comes round. Yet again it's worrying how few of these films are directed by women (just three), but at least there are stories and characters among our choices that suggest that the 2017 nominees could – we repeat, could – be a little more diverse than the 2016 crop that inspired the #OscarsSoWhite controversy and campaign. Here's hoping!
RECOMMENDED: Read our full guide to the Oscars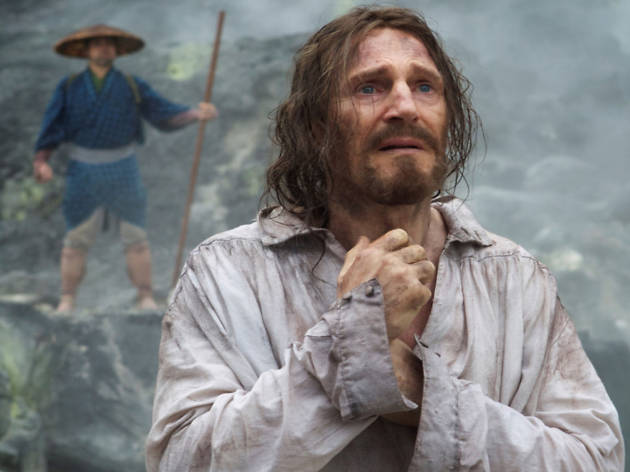 Director, Martin Scorsese

What is it?
The latest film from Martin Scorsese is based on a 1966 novel by Shûsaku Endô and tells of two seventeenth-century Jesuit priests (Adam Driver, Andrew Garfield) who travel to Japan in search of their mentor (Liam Neeson) and face persecution when they arrive.
Why might it win?
A new Scorsese film is always a big event, and this looks like one of his more serious, meditative films. Its themes of religious extremism and acceptance could prove to be particularly timely (hopefully in the wake of Donald Trump failing to win the US Presidency).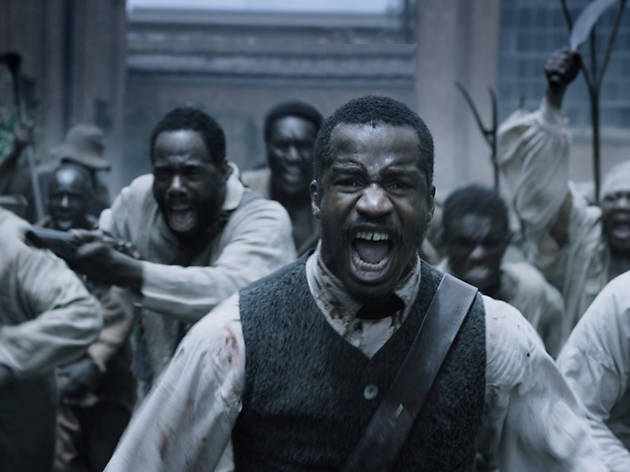 2. 'The Birth of a Nation'
Director, Nate Parker

What is it?
This is a biopic of Nat Turner, a slave who led a rebellion in 1830s Virginia, and is the feature debut of actor-turned-writer-director Nate Parker. Parker plays the lead role.

Why might it win?
The film went down a storm at the 2016 Sundance Film Festival, and considering the #OscarsSoWhite controversy this year, Oscar voters will surely be savvy enough to take note of this Sundance hit come the awards season.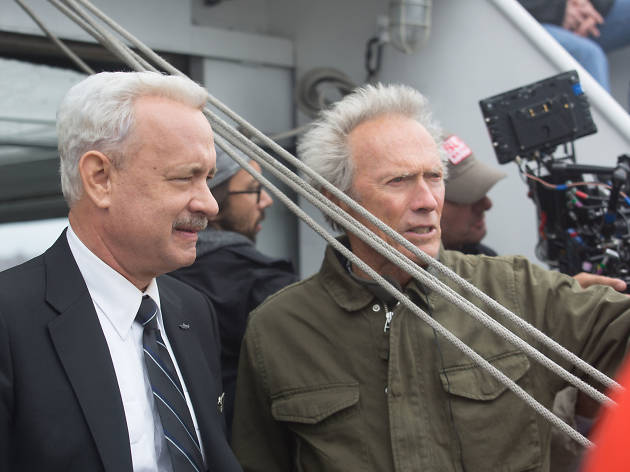 Director, Clint Eastwood

What is it?
Clint Eastwood's latest drama tells the true story of pilot Chesley 'Sully' Sullenberger, who successfully landed a stricken passenger jet in New York's Hudson River in 2009.

Why might it win? Eastwood's films often excite Oscar voters. Add that to the casting of Tom Hanks as the heroic pilot and the perennial power of a true story, and this looks like a contender.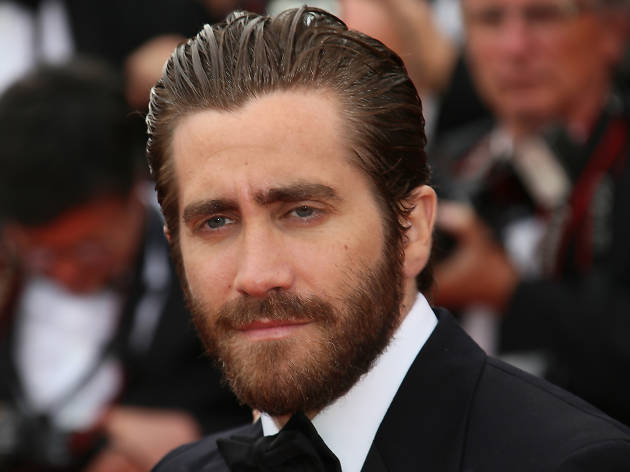 Director, Tom Ford

What is it?
This is the second film from fashion designer-turned-filmmaker Tom Ford after his well-received 2009 film 'A Single Man'. It's an adaptation of a 1993 Austin Wright novel, 'Tony and Susan'.

Why might it win?
It sounds quite tricksy and layered, with a book-within-a-book plot, and might prove too serious or small for the Academy. But the cast is eye-grabbing: Amy Adams and Jake Gyllenhaal star alongside Michael Shannon and Isla Fisher.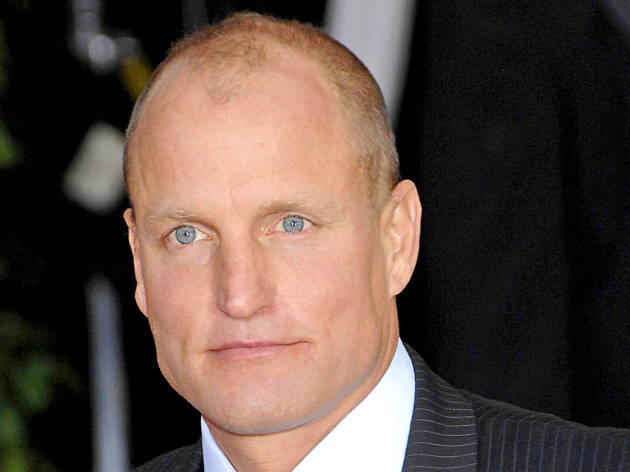 Director, Rob Reiner

What is it?
A biopic of liberal American President Lyndon Baines Johnson. He stepped awkwardly into JFK's shoes, oversaw Civil Rights legislation and declared a war on poverty, but is chiefly remembered for digging the nation ever deeper into the quagmire of Vietnam. Woody Harrelson is creatively cast as LBJ, with the long-in-the-doldrums Rob Reiner directing.

Why might it win?
Because movies about American presidents, particularly controversial ones, are awards gold. Also, if Donald Trump wins in November, Oscar voters are bound to look fondly on a movie about a Commander in Chief who could fart and chew gum at the same time.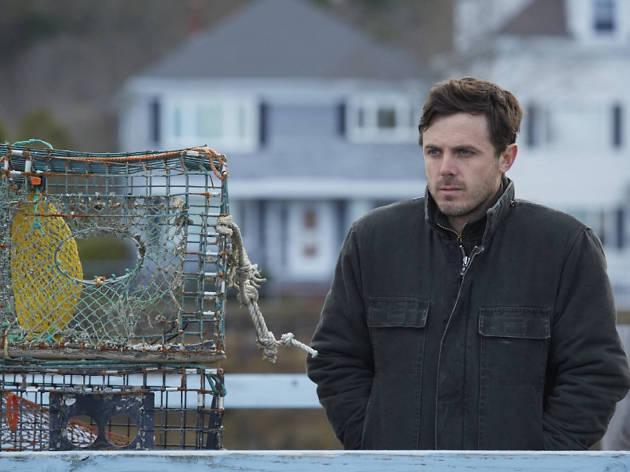 6. 'Manchester By The Sea'
Director, Kenneth Lonergan

What is it?
Playwright and filmmaker Kenneth Lonergan examines grief and family dysfunction with a story about a small-town handyman, played by Casey Affleck, whose past has turned him into a sad, bitter character.

Why might it win?
Affleck's performance was widely praised when the film premiered at Sundance in January 2016. But the film itself hardly sounds like a crowd-pleaser.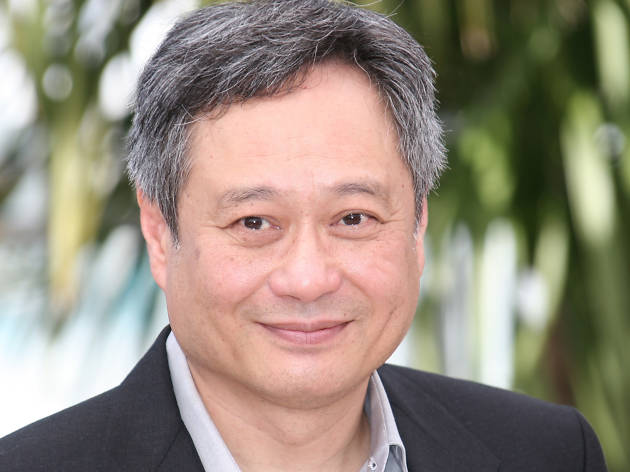 7. 'Billy Lynn's Long Halftime Walk'
Director, Ang Lee


What is it?
Ang Lee ('
Brokeback Mountain
') directs this adaptation of Ben Fountain's novel about a group of US soldiers back home and on leave from a tour of duty in Iraq.
Why might it win?

This looks like a sideways, fresh look at recent American wars, and Ang Lee is a versatile director. He has already won Best Director twice for '
Life of Pi
' and 'Brokeback Mountain'.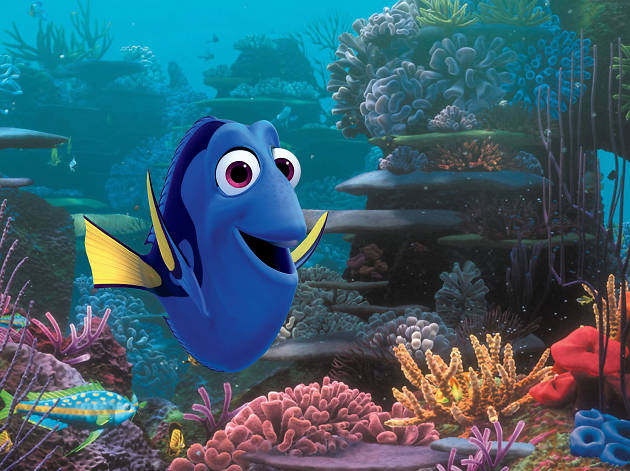 Director, Andrew Stanton, Angus MacLane

What is it?
The long-awaited sequel to Pixar's biggest original hit, 'Finding Nemo'. The plot sounds a touch over familiar – Marlon and Nemo must head out into the deep ocean when their scatterbrained pal Dory gets herself lost. What's more, Pixar's track record with sequels is not perfect (does anyone even remember 'Monsters University'?). But if it has half the wit and charm of the original, it'll be wonderful.

Why might it win?
As it proved again this year, Pixar has the Best Animated Feature category pretty much locked down. It'd take a pretty major event in the world of animation to knock this out of the frontrunner's position.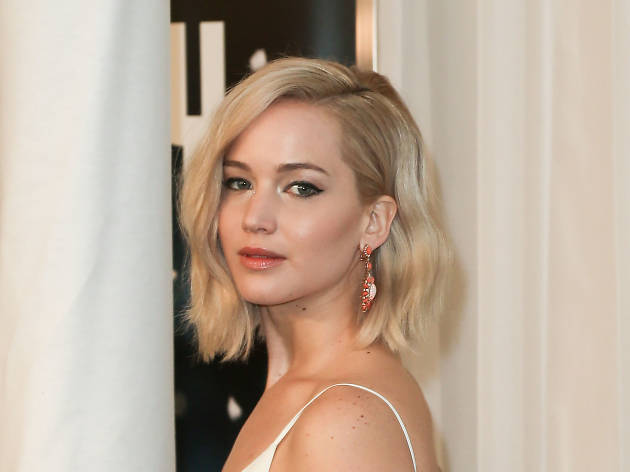 Director, Morten Tyldum


What is it?

A sci-fi drama from '
Imitation Game
' director Morten Tyldum. Chris Pratt plays a colonist travelling to a new planet on a vast spaceship who is accidentally awakened from hypersleep 60 years too early. Going mad from loneliness, he defrosts Jennifer Lawrence to keep him company. She's not best pleased…
Why might it win?
After years of marginalisation, serious sci-fi is gradually gaining ground with the Academy. And despite the outer-space setting – and the presence of comedy star Pratt – this sounds like it'll have some interesting things to say about isolation, selfishness, guilt and recrimination. If it's as good as it sounds, 'Passengers' could even be an outside Best Picture contender.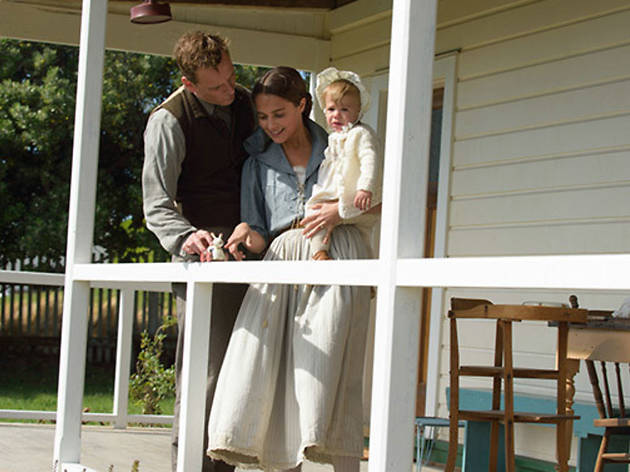 10. 'The Light Between Oceans'
Director, Derek Cianfrance

What is it?
The director of 'Blue Valentine' directs Michael Fassbender and Alicia Vikander in this early-twentieth-century story of a lighthouse keeper and his wife in Western Australia who rescue and raise a baby they find washed up on the shore.

Why might it win?
The Academy likes these two actors, and the plot sounds like heart-tugging, Oscar-friendly material.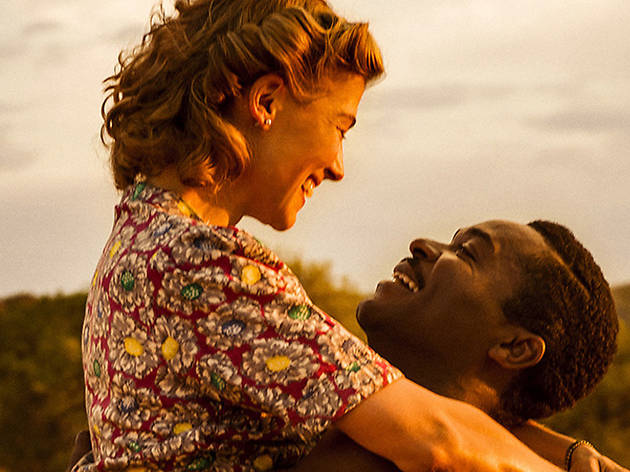 Director, Amma Asante

What is it?
This 1940s story tells how the King of Botswana (David Oyelowo) fell in love with a London office worker (Rosamund Pike). Inevitably, not everyone was very happy about it.

Why might it win?
Love across the divide! Racial prejudice defied by heartfelt romance! It certainly sounds meaty and the sort of thing that might get the Academy's juices flowing. Pike was nominated in 2015 for 'Gone Girl'; Oyelowo should have been for 'Selma'.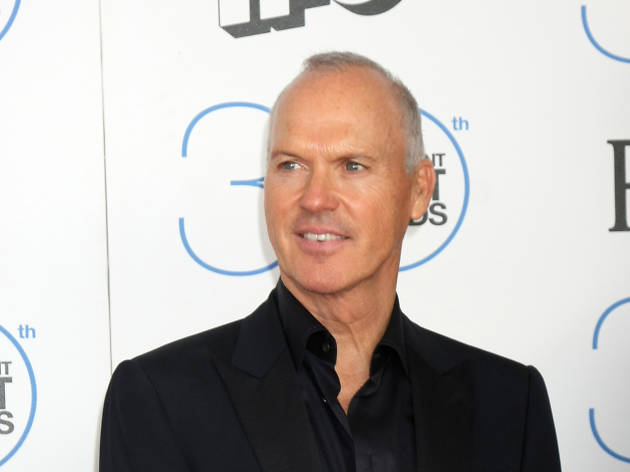 Director, John Lee Hancock
What is it?

This is a biopic of Ray Kroc, the man who bought the McDonald's chain from its founders in 1961 and turned it into a global success.
Why might it win?

Whether it's Oscar-friendly will partly depend on which direction '
Saving Mr Banks
' director John Lee Hancock decides to take the story. The real-life material certainly sounds like it could amount to an allegory for the birth of modern corporate America. It might help that Michael Keaton plays Kroc – after losing out on an Oscar for '
Birdman
' in 2015, this could be his time.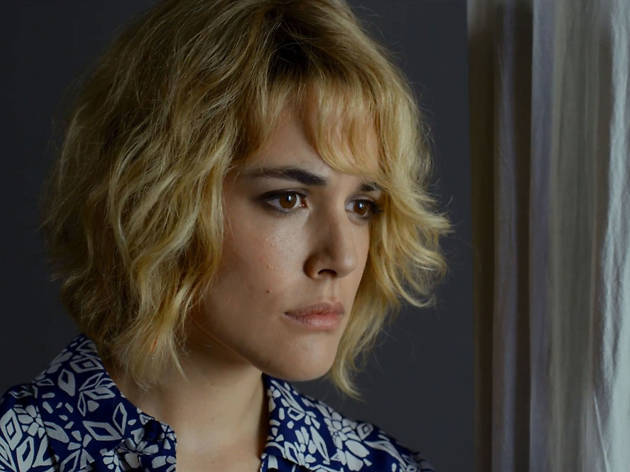 Director, Pedro Almodóvar

What is it?
The new film from Spanish director Pedro Almodóvar explores the life of its title character, Julieta, a woman whose life we see now and 30 years earlier, when she was considerably happier.

Why might it win?
Almodóvar won the Best Foreign Language Film Oscar for 'All About My Mother' in 2000 and was nominated again for 'Volver' in 2006. He also won Best Screenplay for 'Talk to Her' in 2002. If his new film wins a major prize at the 2016 Cannes Film Festival, where it's expected to play, it might set it on the path to Oscar glory.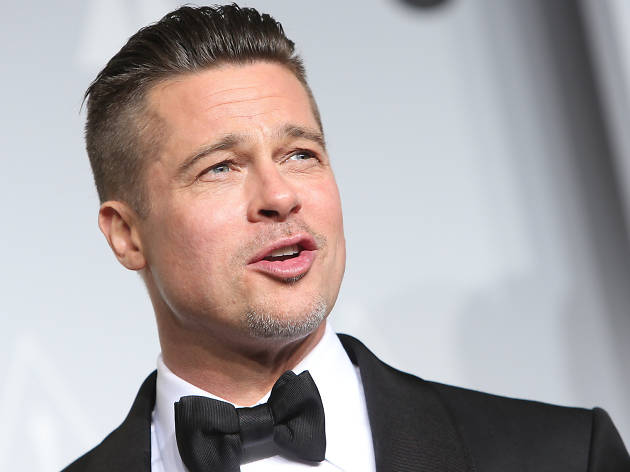 Director, David Michôd

What is it?
This satire from Australia's David Michôd takes aim at the powers behind America's war in Afghanistan.

Why might it win?
It's a Netflix movie so, like 'Beasts of No Nation' before it, it might struggle to win traction with awards voters. But the subject sounds vital and we look forward to Brad Pitt's turn as General Stanley A McChrystal.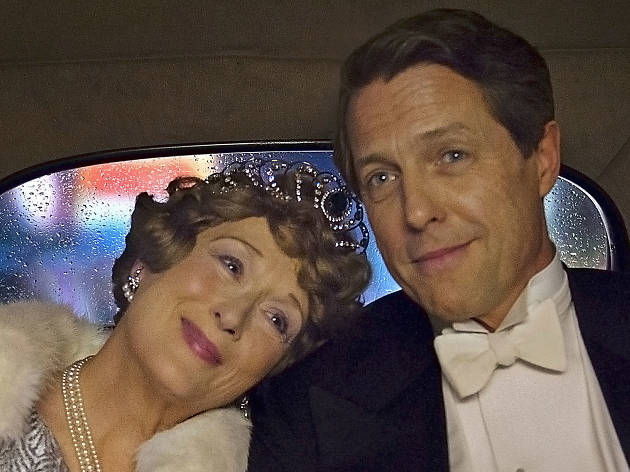 15. 'Florence Foster Jenkins'
Director, Stephen Frears

What is it?
Meryl Streep plays the title character, a singing society heiress in early-twentieth-century New York who became famous for the wrong reasons – her voice was dreadful.

Why might it win?
Streep has been nominated for an Oscar so many times (19, winning three times) that it would be crazy to rule her out – even if the film looks like it might be too soft for Oscar voters.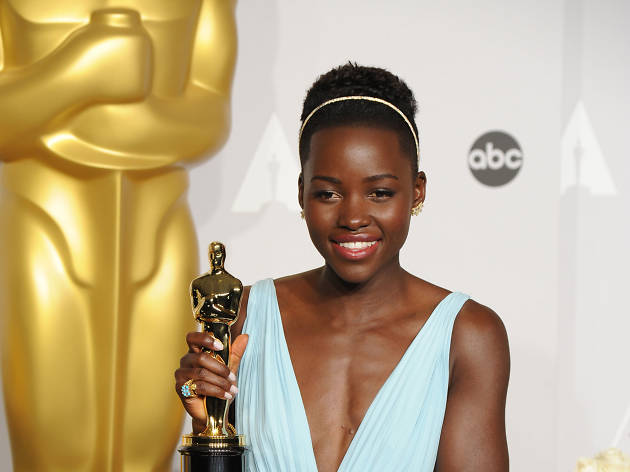 Director, Mira Nair

What is it?
Mira Nair ('Monsoon Wedding') directs this tale of a Ugandan chess prodigy who hopes to experience success on the world stage. Lupita Nyong'o and David Oyelowo feature in the cast.

Why might it win?
It sounds like an Oscar-friendly tale: an unlikely woman battles against the odds for her talent to be recognised the world over. Nyong'o was honoured for her supporting role in '12 Years a Slave' in 2014, but Oyelowo was famously overlooked for 'Selma'. Time for the Academy to make amends for past errors?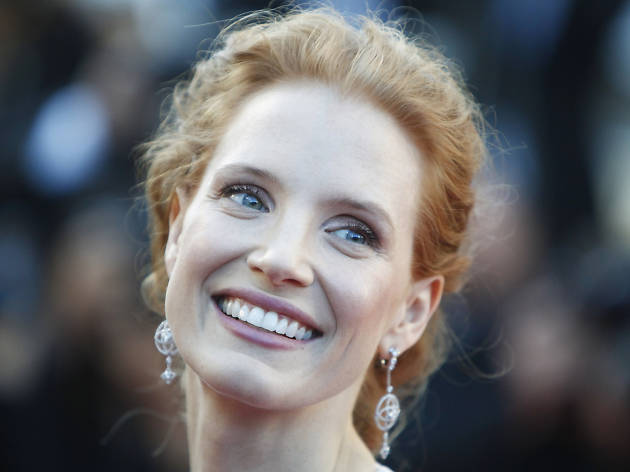 17. 'The Zookeeper's Wife'
Director, Niki Caro
What is it?

A true story, this tells of a couple (one of them played by Jessica Chastain) who ran Warsaw Zoo in the 1930s and 1940s and battled to save both animals and humans during the Nazi invasion of Poland.
Why might it win?

Cute animals! Nazis! Heroism! This does sound machine-tooled to please the Academy. It's directed by a New Zealander, Niki Caro, whose '
Whale Rider
' saw 13-year-old Keisha Castle-Hughes nominated for an Oscar in 2004.
Read more 2016 Oscars coverage
Blockbusters to look forward to in 2016