The best design hotels in London
They're chic, innovative, artsy and inventive - London's best design hotels push the envelope, going that extra mile in the name of style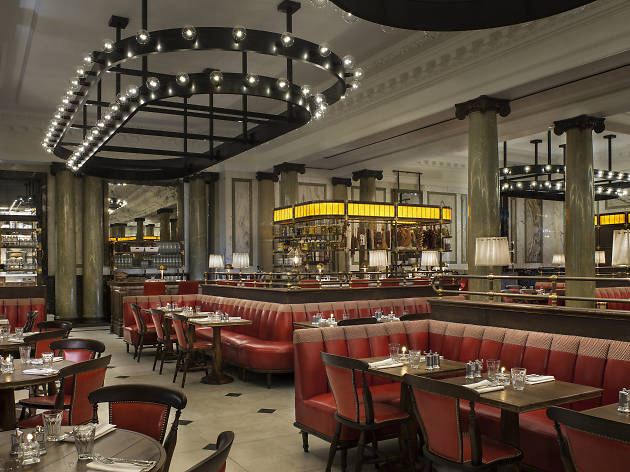 Ah, the glamour of travel. 'Priority boarding' queues, sad sarnies and hand-luggage Nazis – it surely doesn't come from flying anymore. Fortunately, London's best design hotels have stepped up to the mark. As we tire of cookie-cutter guest rooms (often pre-fabricated, natch), no self-respecting newcomer to the scene opens without the services of a designer or two to bring some style and individuality to your stay. It's no longer enough to deploy a Le Corbusier copy or a glass wall or two: for real designer bang, look for innovative new-builds, refurbs of historic buildings, artsy goings-on and digs in private members' clubs. The shock of the new is (mainly) out; a more subtle interplay with the past is the designer order of the day, with a pleasingly luxe, louche vibe. Let our list of the best design hotels in London help you sort the chic from the sheep.
Looking for more options? Check out London's best Airbnbs
Missing Time Out magazine?
You can still read our latest issue from the comfort of your couch
Read online
The best design hotels in London
The 100 best hotels in London
The research is done, the results are in. From five-star to budget, we've made our definitive list of the best hotels in London with something for everyone.