9 frozen treats to make you melt in London
Fancy something cold and sweet? Course you do. Here are nine next-level ice creams, lollies, cocktails and slushies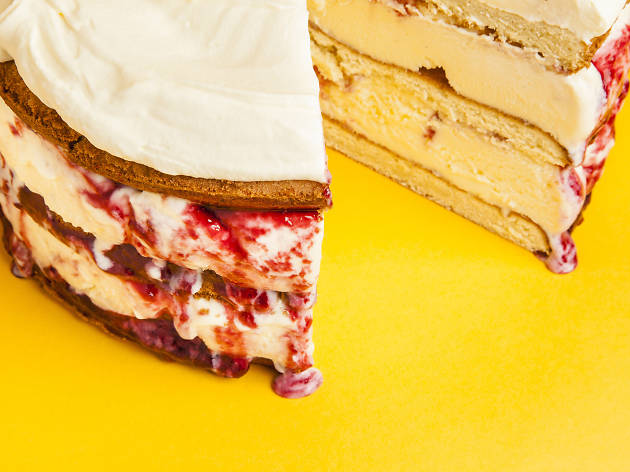 When the capital heats up, London gets very cool at cooling things down. Forget your boring old vanilla ice cream cone. Instead find chilld soda topped with a scoop of ice cream, fish-shaped waffles filled with soft-serve, and an entire victoria sponge... frozen. These are London's next-level chilled treats – from ice creams to lollies to coriander-spiked pancake wraps – and they're about a million miles from Mr Whippy.
RECOMMENDED: Read all about the best ice cream in London
London's best frozen treats
Discover more frozen madness
To your average, jaded London foodie, a scoop of plain chocolate is terminally tedious, and vanilla is so, well, vanilla. Luckily, the capital's ice-cream parlours are catching on. From cornflake to California campfire, here's the scoop on the city's most weird and wonderful frozen treats.
Sponsored listing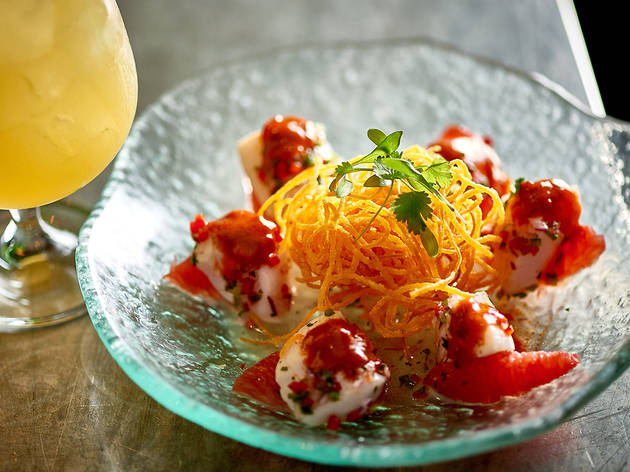 The culinary focus at this good-looking dining spot at the St Martin's Lane Hotel is, mostly, a fusion of Chinese and Cuban flavours. It's a cuisine that was borne from Chinese migration to Cuba in the late 1850s, to work in the Cuban sugarcane fields. It's still going strong in Havana's Chinatown. The dinner menu here features dishes such as crispy wonton served with Spanish olives, currants, toasted coconut, almond and avocado ceviche, spring rolls filled with slow-braised short rib and sweet and sour chilli, chipotle-glazed tofu, and swordfish served with vegetable escabeche, yuca dumplings, bok choy, toasted garlic and a spicy shrimp coconut curry broth. Tasting menus, bottomless brunches, bento boxes and an Asian-influenced Sunday roast also feature.
Venue says From Havana to your living room! We now deliver your fave Chino-Latino dishes straight from Asia de Cuba kitchen to your home or office.