Best shopping in Shoreditch
Shoreditch isn't all artisan coffee and vintage. Here's our guide to the area's quirky gift shops, high-end designer dens and everything in between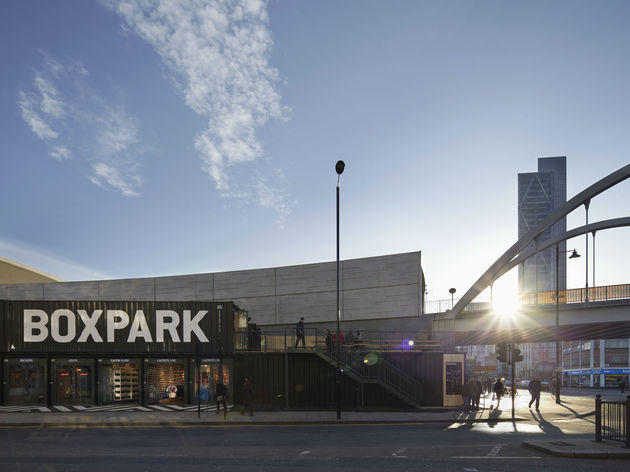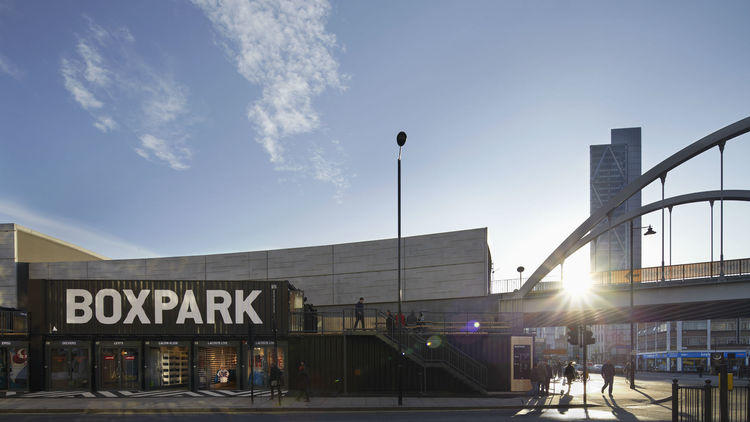 Over the past decade, East End locale Shoreditch has grown into a shopping destination to rival the traditional spending meccas of the West End. Big brands, designer boutiques, indie labels and quirky gift shops are muddled together providing hours of endless retail fun. We've picked the best of the bunch below…
If you like your clothes stores to offer more than just rails of apparel, Aida is the Shoreditch outlet for you. Marketing itself as a neighbourhood hangout, it invites you to pull up a flea-market pew in its in-store café or have your hair and make-up done at its vintage beauty station. Those just interested in clothes won't be disappointed either: Aida is bursting at the seams with chic indie labels, from Wondaland and Minimum for girls to Knowledge Cotton and Worn By for boys.
There's something quietly satisfying and delightfully unshowy about British designer Ally Capellino's bags, belts, wallets and purses. Her signature pieces include understated, unisex satchels made from waxed cotton or canvas, with leather buckles: a classic 'Jeremy' will set you back under £200. Other offerings run from crisp canvas beach bags with rope handles to more structured yet simple handbags.
Jean Touitou's understated Parisian label APC (Atelier de Production et de Creation) is the latest addition to the ever-trendy Redchurch Street. Touitou's hip, European style has been attracting discerning dressers since the late 1980s and this new address (the second in London) should please a flock of men in search of a pair of APC's near cult-famous jeans.
Refitted shipping containers plonked artfully underneath the elevated Shoreditch High Street Overground station make up this contemporary shopping and eating mall. Installed in 2011, Boxpark is founded by Boxfresh entrepreneur Roger Wade who has filled the mall with labels like Dockers and Nike, Scandinavian interiors brand Marimekko, and food and drink outfits Chop'd and Pie Minister as well as a wide breadth of indie brands.
While London's most refined bottoms are on Dover Street, wriggling into skinny jeans at the Acne store, their East End counterparts are on Charlotte Road, at boutique Denham. The denim brand is young to have pulled off its second spacious store (the first is in Amsterdam where its British designer, Jason Denham, is based), but it's rather accomplished. Both Denham's men's and women's collections hang in the bright white space, but unlike Acne, Denham focuses much more on nostalgia.
If you fancy a more avant-garde approach to the morning suit, head to Hostem where modern-minded gents will find labels such as Yang Li, Margaret Howell and Adam Kimmel providing off-the-peg tailoring for special occasions. We're particularly enamoured with the threads of Casely-Hayford – sharp, contemporary and oozing creative charm. For further inspiration, see the store's own periodical.
This store sells the sort of things everybody would have had in their kitchen or pantry 60 years ago: functional domestic goods. There is also a small range of classic vintage clothing (work jackets, aprons) and some old-fashioned gifts for children, such as a pinhole camera kit and vintage-style satchels, plus a range of notebooks.
Leila McAlister's eclectic store has the nous to distinguish between crusty and gooey brownies and offer customers the choice. There are fresh, seasonal fruit and veg, breads and cheeses, French sunflower oil (sold from large plastic bottles), and bags of marcona almonds. Among the packaged groceries are Chegworth Farm juices, chutneys, jams and the like from Tracklements in Wiltshire.
The stock here is put together by a collective of young artisans. Look out for the quintessentially English teacups and ceramics from Polly George and welovekaoru, as well as 'illustrated porcelain' by Grace Wilson and jewellery by Rheanna Lingham, who uses ceramics, feathers and old embroidery from military jackets to make necklaces. Every month, the shop offers up space to a team of emerging designers to display their work.
Opulent doesn't even begin to describe the antique homewares off-shoot of fine dining restaurant Les Trois Garcons. Sourced from all over Europe, antiques, vintage pieces and one off finds are curated with the restaurant's glamourous interior serving as inspiration. Expect to find guilded mirrors, chandeliers and elaborate candle stick holders fit for a King.
This eighteenth-century clerk's house is so tiny you wouldn't think it would be able to stock much of anything. But it's packed with interesting homewares, clothes, accessories and one of the largest Fornasetti collections in London. Local talent is well represented too, with designs across the board by the East End's finest.
Murdock's artfully over-scrubbed interiors, full of flock wallpaper, vintage shop fittings and retro-packaged products, belies the small London chain's real age. Its first barbershop, in Shoreditch, opened in 2006, and still perfectly delivers the sort of centuries-old faux-heritage that is often copied but never bettered. With a full grooming package, from wet shaves, manicures and in-chair treatments to simple cuts and clever restyles.
No-one is the retail wing of the Jaguar Shoes collective which encompasses Dream Bags Jaguar Shoes (the arty bar over the road), Seventeen Gallery (a few doors up), and The Old Shoreditch Station (the adjoining cafe). No-one was one of the first boutiques in Shoreditch, and its stark, arty aesthetic fits in perfectly with the rough-around-the-edges Kingsland Road.
This shop is a very good example of why men's stores are becoming a much nicer place to shop than women's. Knowing that they sometimes have to rely on more than straight fashion to pull in male punters, Present offers a wide range of cool stationary, comic books, cycling manuals and everything the modern man needs to look stylish and groomed.
It's hard to believe SCP has lived on Curtain Road for some 25 years: its creative, contemporary products feel entirely geared to the East End's relatively recent influx of cool-hunters. But founder Sheridan Coakley has long championed functional and beautiful design and stocked the two floors of his store with statement items for every space in the home.