Talking Shop: Zandra Rhodes
The designer with the brightest hair in fashion shares her favourite shopping spots from 50 years in the industry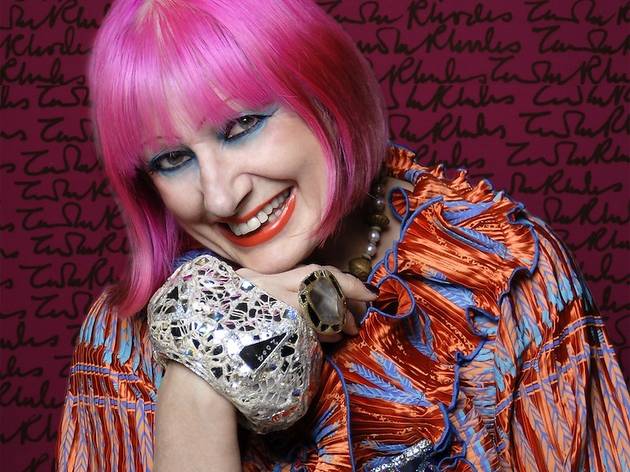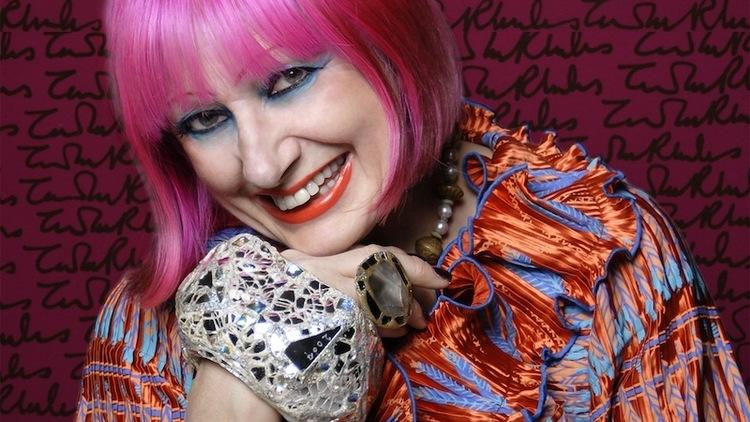 What is your favourite weird place to shop in London?
Only Tesco, Surrey Quays at midnight!
Where do you always try to go when you're in town?
Museums and openings, the
V&A
Friday Lates and
Tate Modern
Lates.
What do you spend all your cash on?
Dinner for my friends in my Rainbow Penthouse above the museum using fab artistic china dinnerware by Carole McNichol. Collecting Duggie Fields paintings, sculptures, pottery, and Kate Malone ceramics!

What do you scrimp on?
Myself.
What do you consider to be London's most stylish decade?
The '60s and '70s were big, but I live in the now. I can't afford to look back.

Who (in London) do you consider really stylish?
Duggie Fields, Andrew Logan, ME. We are the triumvirate.

What is the best shop in the world?
Corso Como, Milan.

If you had just a tenner, where would you spend it?
Patisserie Lila, Borough Market.

What is good and bad about shopping in London?
Traffic is bad, but the variety is good. Luckily the tube is great.

What is the piece of clothing that you have had the most wear out of?
One of my own chiffon dresses.

Biggest mistake buy?
Uncomfortable shoes.
If you could supermarket sweep any designer or store in the world, which would it be?
Marshalls in Solana Beach, California.
Where do you hunt for bargains?
H&M
… why don't they have me do a collection?
Sponsored listing
Kickslove
Deptford is looking pretty plush these days: even its railway arches, which were once air raid shelters – now cute cocktail bar Little Nan's and pleasantly rustic restaurant Dirty Apron – are the actual bomb (apologies). But while Deptford's belly is well catered for, its feet have been neglected – something that new girls-only sneaker store Kickslove aims to remedy. This is the fully realised dream of committed sneakerhead Lisa Barlow (who earned her stripes at Size? and Nike). She had a clear aim: to set up a sneaker destination for likeminded girls to nerd out in. Mission accomplished. The space is slick, with a brilliant gilded floor courtesy of Deptford graffiti artist Insa and a dedicated trainer literature corner complete with back copies of Sneaker Freaker. Yet despite being aimed squarely at sneakerheads, it's a welcoming little spot, even in-store rottweiler Rocky is incredibly friendly, so you won't feel intimidated even if you've only just dipped a toe in the trainer world. With a select yet comprehensive stock and plenty of exclusives coming this year, this is a shop that could run and run.