Chelsea area guide
Fine dining, fashion boutiques and galleries galore make Chelsea a great place to explore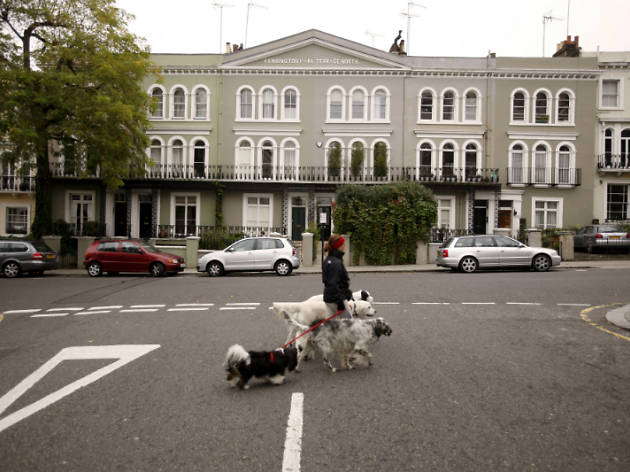 One of London's most affluent neighbourhoods, Chelsea is home to the Sloane Ranger and their brasher modern equivalent as seen on 'Made in Chelsea'. Boasting a parade of high-end fashion boutiques and top-quality eateries along the King's Road, this area has long since evolved from its 1960s swinging London roots and punk heyday. Tucked in the super-smart residential streets off the King's Road, away from the hustle and bustle, are a selection of high-end gastropubs, the Chelsea equivalent of the local boozer. Late-night clubbers should dress to impress – trainers and non-designer skinnies are a no go in these parts. Dominating Sloane Square is department store Peter Jones (part of the John Lewis chain), still the spiritual home of the upper-middle classes, and the Royal Court Theatre, champion of challenging new writing. The Saatchi Gallery has also made its home at this end of the King's Road, taking over the neoclassical Duke of York's headquarters building.
Sponsored listing
Joe's Southern Table & Bar
This kitchen and cocktail bar - previously Joe's Southern Kitchen, and before that, Navajo Joe - sits in the heart of Covent Garden in an enormous converted warehouse. The bar sweeps down the length of the double-height building and boasts one of the largest collections of tequilas, mezcals and rums in London. There's a follow up now too, in Kentish Town.  The food menu promises classic Southern cooking. Expect, then, dishes such as cajun shrimp with a black bean stew, jalapeno poppers, chilli made with slow-braised beef brisket, mac 'n' cheese and blackened catfish fillet with collard greens. Wings, burgers and Big Apple hot dogs also feature.  The bar downstairs, Cocktail Baby, offers house tunes alongside French martinis, mojitos, amaretto sours and cocktails with a Southern slant, like the smokey joe - Jim Beams Devil's Cut bourbon with tobacco liquor and barrel bitters. 
Venue says: "Haven't tried one of our avocado buns yet? You don't know what you're missing!"