Heads up! We're working hard to be accurate – but these are unusual times, so please always check before heading out.
New year, new hobby
Tired of humdrum post-holiday restraint? Don't give something up, take something up instead. Three Time Out writers accept the challenge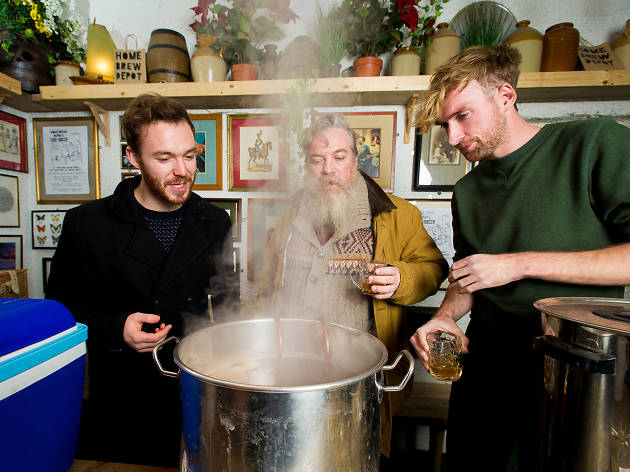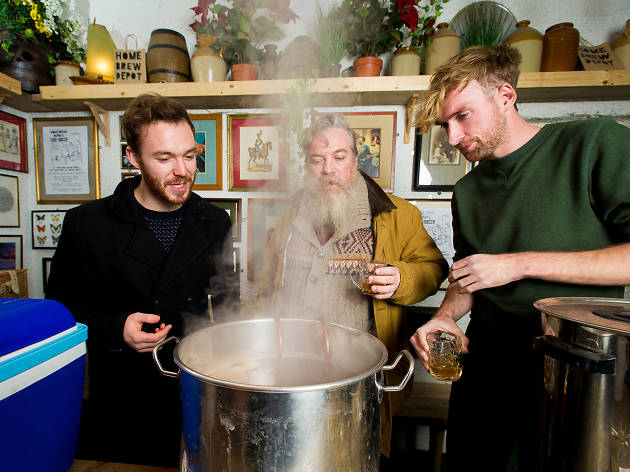 1. Alex Plim tries a home brewing workshop
What's your tipple?
Beer, glorious beer! The guys at Home Brew Depot have been making their own boozy concoctions for years, and they recently established a Brew School so fans of the frothy stuff could start doing the same. Over a five-hour class I learned how to take water, malt, hops and yeast and turn it into a murky mess that would later become a refreshing pale ale, and after that a showstopping stocking filler.
Is this your first drink?
The only brewing I'd done before this involved a tea bag and a kettle, so this was all completely new to me. There's a surprising amount of science involved in making beer, but our instructor, Josh Hindley, made sure we understood the important bits and didn't get bogged down by the rest. I left feeling pleasantly intoxicated by the knowledge I'd gained – or maybe that was the beer.
So, did you bottle it?
Despite the array of complicated apparatus involved, home brewing turned out to be pretty simple – the most challenging part was staying sober enough to complete each step properly. We tackled the difficult bits together during the class, but I had to complete the fermentation process in my cupboard at home. Thankfully, nothing exploded.
Fancy another?
There's nothing quite like tasting something you've created yourself, and it's doubly fun when that thing gets you merry. Home Brew Depot showed me that making your own beer is relatively straightforward and enormously rewarding, and it's cheap too – ideal for anyone whose bank balance is suffering a post-Christmas hangover.
The lowdown
Home Brew Depot's Brew School classes are held every Saturday at the Adam & Eve, 155 Homerton High Street, E9 6AS. Homerton Overground. www.homebrewdepot.co.uk. Classes cost £89.99 and include a generous quantity of beer samples and lunch. Plus, each attendee gets to take around five litres of beer home with them.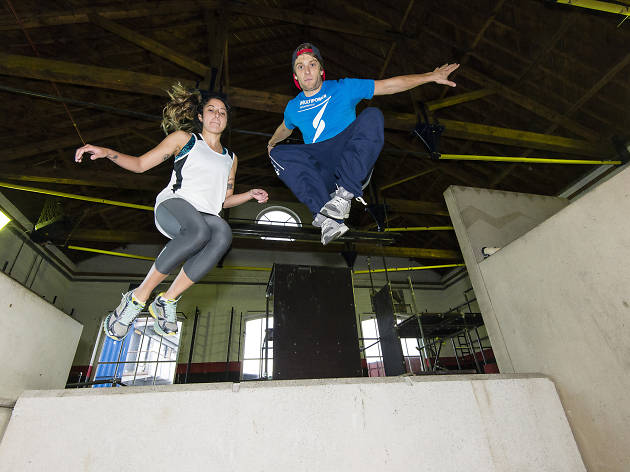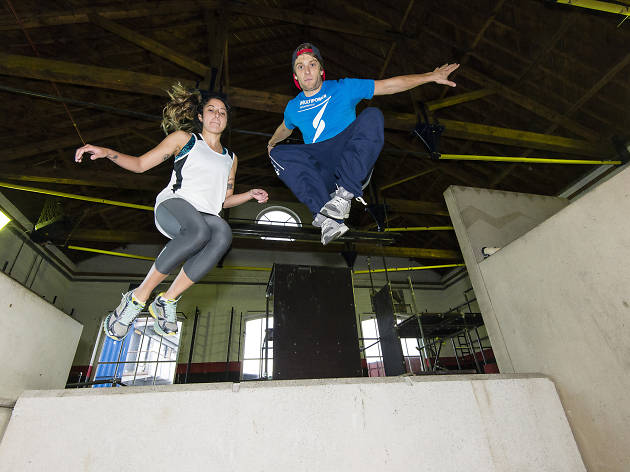 2. Danielle Goldstein tries a parkour lesson
What's it all about?
This body-busting workout derives from military training, where they scale huge walls and scurry through small spaces to get ready for battle. Except in Parkour (also called free running), they do it for fun! Unfortunately, as I discovered when I leapt at the chance of a one-to-one session at London's new purpose-built indoor Parkour centre at Trinity Buoy Wharf, it turns out that I lack upper body strength, which is crucial for free running.
Were you a complete beginner?
I'd never attempted an urban obstacle course before, but I run, cycle and play football, so my legs and my lungs were up to the task. It's those scrawny arms that were letting me down, but my trainer Kie Willis – who represents the UK in Parkour but, sadly, isn't a regular tutor – wouldn't let me chicken out.
So, did you jump to it?
First I stumbled through a pipe frame (slowly). Then Willis instructed me to throw my arms forward as I propelled myself (safely on the ground). All I had to do was apply those skills six feet up. Easy, right? Wrong! When the wall is narrower than your feet and you're surrounded by concrete, it's terrifying. 'Jump!' Willis was urging, like I wasn't risking my life. But, eventually, I swallowed my fear and jumped right in, and over, and under…
Was it more fun than the gym?
I may have to work on my biceps, but the rush I got from flinging my weight around is way more rewarding than cross-trainer tedium.
The lowdown
The Chainstore Parkour Academy offers daily classes at Trinity Buoy Wharf, 64 Orchard Place, E14 0JY. www.parkourgenerations.com. East India DLR. £10 (drop-in), £85 (ten classes), £95 (a month unlimited).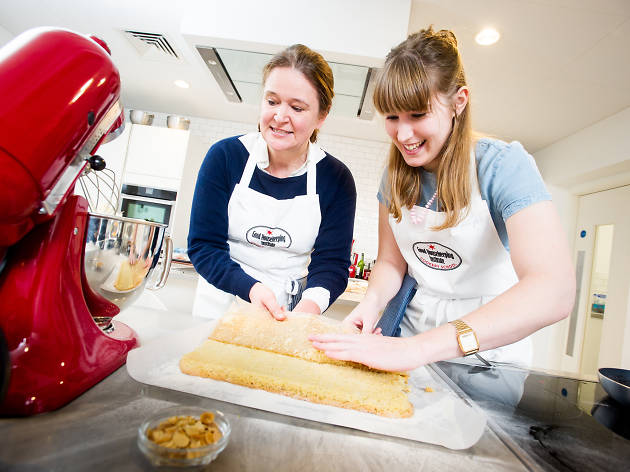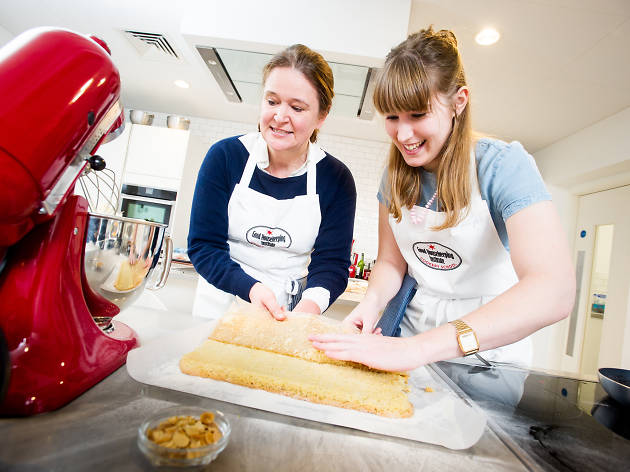 3. Ashleigh Arnott tries a cookery class
What's on the menu?
The folks behind Good Housekeeping, the only magazine that makes you feel like you need a new apron, have opened a shiny new cookery school in Soho. In the morning session we watched a demonstration of how to marinade gravadlax in Pimm's, then took to the induction hobs and KitchenAids to make duck with figs and a port reduction, and a snowy Yule log – a three-course feast fit for the Eighties.
Chef or commis?
Confession time: I make macarons at the weekend just for japes, so I didn't find the class particularly difficult. But it's always great to see how a trained chef does it; I picked up enough tips and tricks to tackle my next dinner party with Nigella-like aplomb.
Did you rise to the challenge?
Thanks to thorough explanations and plenty of patient question-answering from our on-duty chef/ tutor Shenley Moore, our duck breasts were perfectly pink and crisp in all the right places, and the almond sponge rolled into a rather lovely albino swirl that (another confession) was scoffed down long before I got home.
More satisfying than a low-carb diet?
Actually, home-cooked food is heathier and often has fewer calories. This course proves that anybody can be the host with the most, and treating your friends to a tea round yours will bring you much more pleasure than trying (and failing) to shift that Quality Street-induced padding. The unconvinced should remember that the proof of the pudding is in the eating, and believe me – the eating bit was great.
The lowdown
The Good Housekeeping Institute runs regular courses at their cookery school, 21-25 St Anne's Court, W1F 0BJ. Tottenham Court Rd Tube. www.goodhousekeeping.co.uk/institute/cookery-school. Three-hour sessions cost £90 and students take home all the food they make.
More workshops and courses in London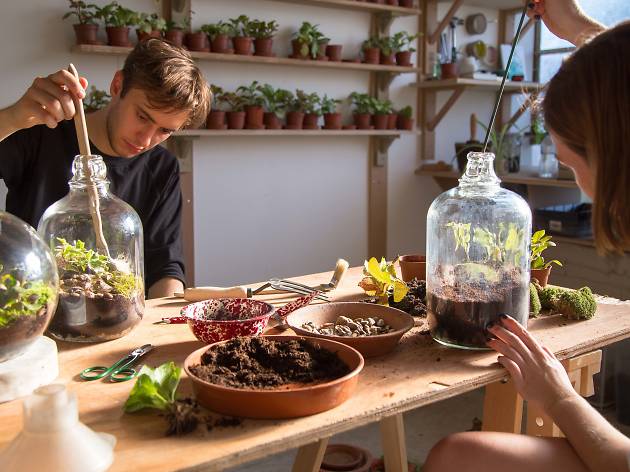 Put down your half-arsed attempt at a bobble hat and cancel that cupcake class, it's time to learn something completely different with these weird and wonderful courses in London. From making your own cheese and carving home-made spoons, to building your very own dry-stone wall - take your pick of these truly unusual things to do and learn something useful (or not very useful) while you're at it.