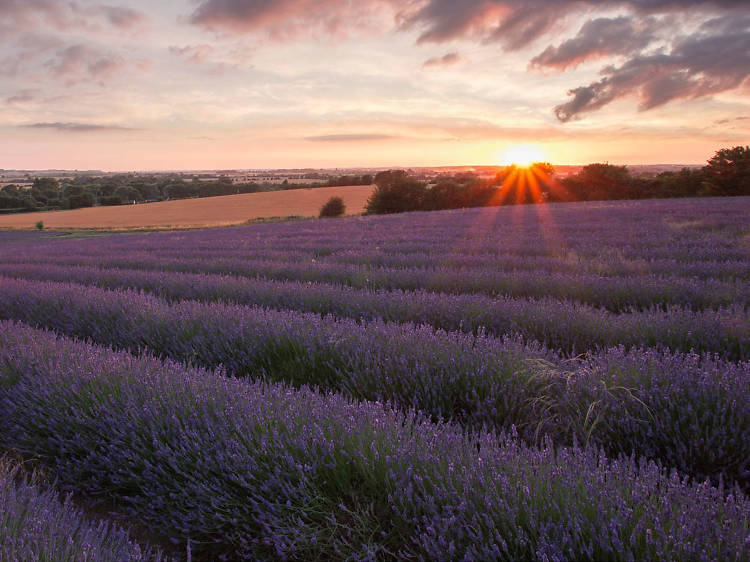 1.

30 minutes away: Hitchin
A commuter town in Hertfordshire might seem an unlikely escape, but Hitchin Lavender Farm is a stunning place to run away to. In the flowering season from mid-June you can pick your own blooms, and in August there are outdoor cinema screenings at dusk. Check the website for summer music events, too. Who needs the scents of Provence when you can come here without having to dig around for your passport?

How do I get there?
Glide all the way to Hitchin from King's Cross station in just 30 minutes.

And if I only do one thing?
Try to get there in the warmer months when the farm is open for visits (this year its doors will be open from May 26 to late August).