Things to do on Boxing Day in London
Christmas Day might be over but the festive fun doesn't have to stop just yet...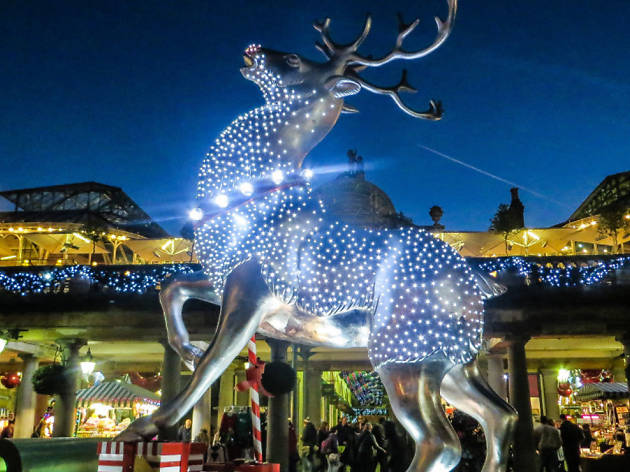 Father Christmas may have been and gone, but the fun doesn't end there. Boxing Day in London is a great time to visit some of the capital's best attractions, who fire things up for the festivities. So if you've had your share of Christmas telly by December 26, grab your woolly jumper and hit the streets of London with some of these brilliant Boxing Day ideas.
RECOMMENDED: Find more festive fun with our guide to Christmas in London
Things to do on Boxing Day in London
Even if you are the biggest fan of Christmas and started wearing Santa socks in late October, by Boxing Day it is time to say no more. Head out to dance off those tins of Quality Street on what is fast becoming one of London's biggest nights to rave. Here's our selection of the best places to boogie on Boxing Day.
Read more
Venues open on Boxing Day in London
See London sparkle on Boxing Day
There's nothing like the sparkle of London Christmas lights to give the city an instant festive makeover. Why not plan an outing to gaze upon Christmas lights in London ahead of a festive spot of ice skating or hitting the Christmas shops.
Read more