Where to watch the London Marathon
Planning to offer moral support at 2017's London Marathon? Find the best spectator spots along the route
Let's be honest, running 26.2 miles dressed as a Womble is hardly the simplest of tasks, is it? So if you're not taking part in the London Marathon on Sunday April 23 2017, be sure to show your support for those who are. Heed the pointers below to find the best spectating spots and track down nearby pubs and bars for when all that cheering and applauding leaves you gasping for refreshment.
RECOMMENDED: Read our winner's guide to the London Marathon 2017
The Start: Greenwich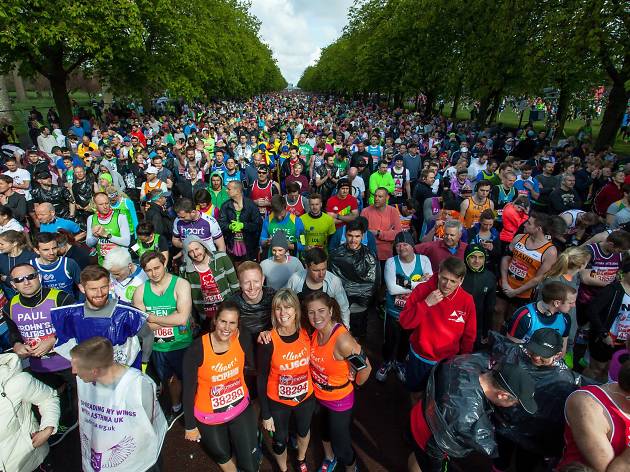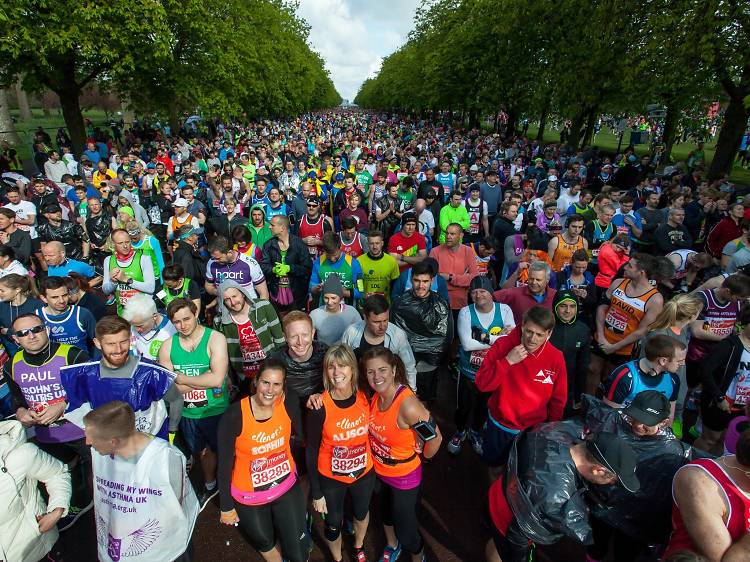 The start (or starts to be precise, since elite men, elite women and the mass race all begin in slightly different places) in between Greenwich and Blackheath will be heaving. Your support, whether general or specific, will probably be more appreciated later on, but if you really don't want to miss kick off, get down early to stake your spot. Transport: Greenwich/Cutty Sark DLR or Blackheath rail. (Pic: Dillon Bryden for Virgin Money London Marathon)
Mile 12-13 (20 km)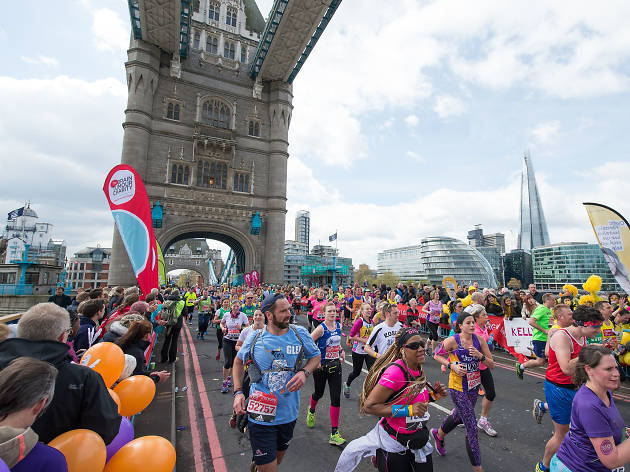 Rock up to Tower Bridge early enough and you'll bag the perfect spot for a photo opp as the runners storm across the iconic landmark. Transport: Tower Hill.
Mile 13 (and Mile 22)
Further down from Tower Bridge is where the race doubles back on itself. Take up a position on the central reservation and you'll see the runners twice – and the first of the runners going east may see the elite women heading back in the opposite direction. Transport: Shadwell DLR or rail.
Mile 16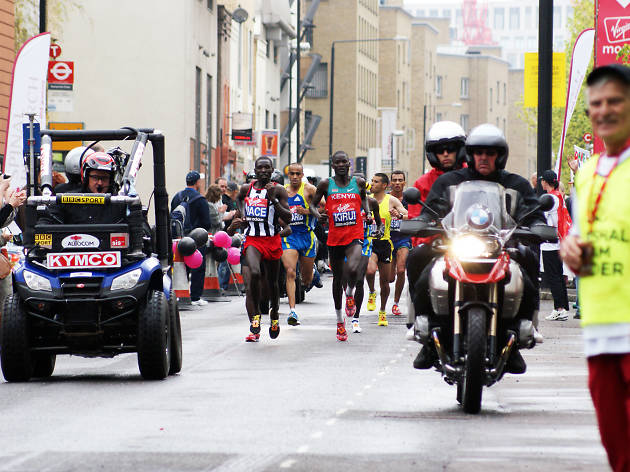 Just over 10 miles to go and the race is starting to hot up. The more serious of the runners are starting to up their pace, leaving the rest to grit their teeth and continue at a steady slog. Transport: Canary Wharf tube or Heron Quays DLR.
Mile 17
Taking the kids to see a parent run? This is a good spot to choose – very handy for a visit to Mudchute Farm. Encourage the kids to lend support to the rest of the competitors, too; it's not so crowded here and their cheers could make a real difference. Transport: Mudchute DLR.
Mile 21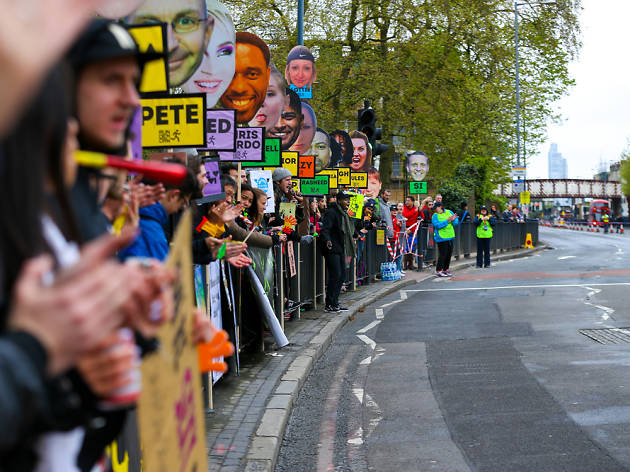 A dull stretch along Commercial Road has been the honorary cheering zone for urban running collective Run Dem Crew since 2012 – and they sure know how to celebrate the big day. Cosy up next to the crew to get an eyeful of confetti and massive signs as they dance along to Radiance Audio's brilliant soundsystem blasting tunes out of Limehouse town hall. Transport: Limehouse DLR (Pic: Ash Narod)
Mile 24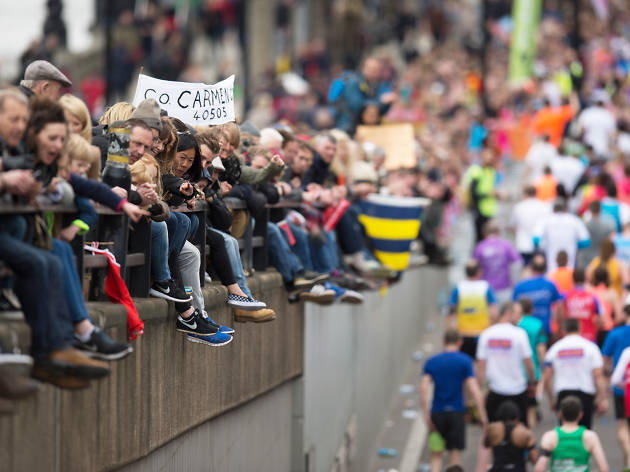 The course takes the runners through the underpass here – catch them as they emerge into daylight having wrestled with their demons in a rare moment of privacy. Transport: London Blackfriars rail. (Pic: Joe Toth for Virgin Money London Marathon)
The final stretch: Mile 25 to 26.2
The runners are more spread out and more visible now, and the goal is within their grasp. Cheer them on towards the finish, then head for the alphabetically signposted meet-up points in Horse Guards Road and Horse Guards Parade. Transport: Embankment tube or Charing Cross rail.
Check out our ten top marathon facts
Whether you're limbering up to take part or just out for the fun of it, discover some amazing marathon facts as Blue Badge Tourist Guide Marc Belben tells tales of marathons past
Read more