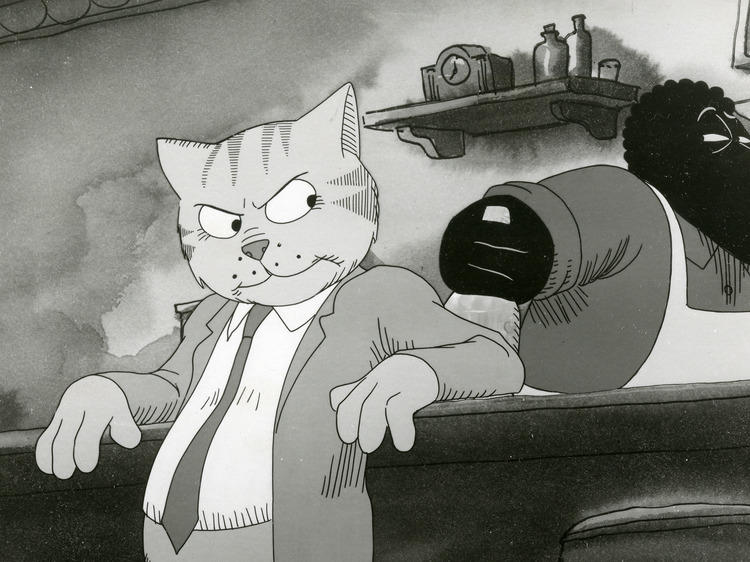 Hard to be a collegian feline in the city? Not really, especially when there's so much sex and pot to be had.
Director: Ralph Bakshi
Best quote: "I've fought many a good man, and laid many a good woman."
Defining moment: Fritz gets handsy in a bathtub with at least three other animals.
It's not an overstatement to divide the whole of animated cinema into two eras: Before Fritz and After Fritz. Aside from becoming a global sensation (and outgrossing most Disney films up to that point), Ralph Bakshi's libidinous Greenwich Village romp was a slap in the face to purists who hoped to keep cartoons safe for kids. Notoriously, the film received an X rating (and includes a fair amount of bare-assed rutting), but that pejorative label might have also been due to its director's overall vision, inspired by Robert Crumb's countercultural characters and filled with Vietnam War–era surliness. Bakshi cut his teeth at Paramount Pictures and in advertising for clients like Coca-Cola; he was no fool to the realities of commerce. Still, it took someone familiar with the game to break the rules so completely. His triumph is animation's puberty.—Joshua Rothkopf