Still somewhat new to L.A.? If you haven't yet, you will tire of documenting your back-to-back nights out in Hollywood on Instagram. You will forget to take selfies at the tops of your hikes, and you will have unearthed all the "hidden gems" shared by TikTok users. In time, Los Angeles will no longer be your social media playground but rather a rare place of tranquility.
Here's how it happens.
6 months in: A Twitter rant about all the tickets you've incurred because of the West Hollywood parking signs. You will go viral.
3 years in: A humblebrag tweet about knowing—but not sharing—the best non-metered residential street for when you want to walk up and down Fairfax. You will have people texting you afterwards.
2 years in: An Instagram story of the bumper-to-bumper traffic on the 405 on your way to LAX the day before Thanksgiving.
9 years in: An Instagram story of your whiskey on the rocks inside an empty Glendale tavern the day before Thanksgiving. Oh, and you've probably solely flown out of Burbank ever since.
1 year in: A moody tweet lamenting having moved to L.A. on a rainy day, a weather phenomenon that you were hoping to leave behind.
6 years in: Replying to your L.A. friends' rainy day pics on Instagram with a string of heart-eyed emojis, followed by "best time of year."
3 weeks in: A TikTok tour of the Last Bookstore, ending with a video of you in the book tunnel.
18 months in: A TikTok book haul of everything you picked up from the "Los Angeles" table at Vroman's.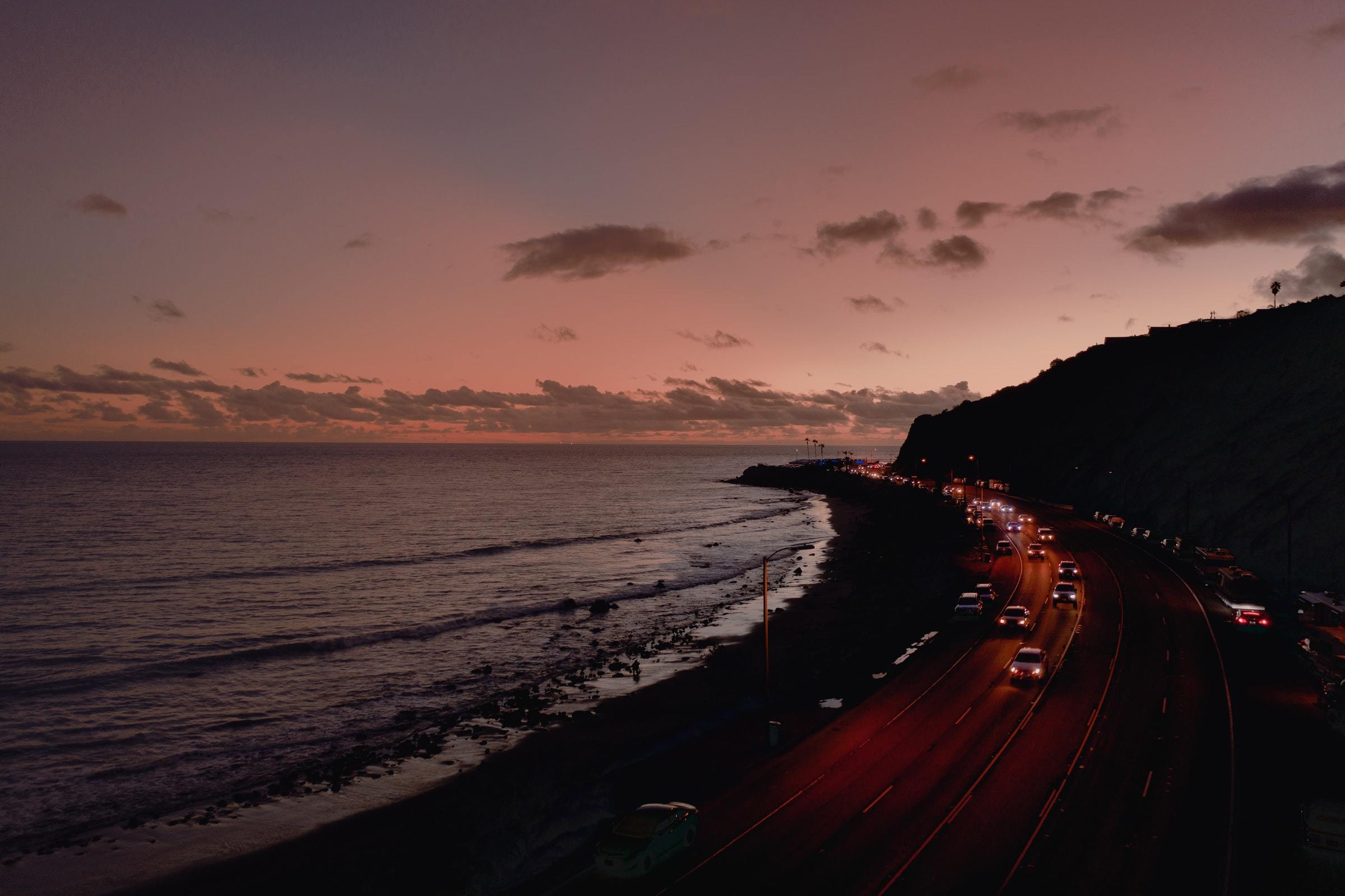 5 weeks in: Twenty-plus back-to-back Instagram stories of PCH from different angles on a balmy Saturday. The stories abruptly stop after 4pm upon your realization that the traffic has stripped all joy from your drive back down to Santa Monica.
10 years in: You stop sharing videos of scenic drives because the brutalist workhorse that is the 5 is your life now.
5 days in: A sunset pic from the Manhattan Beach Pier.
7 years in: With a shaky hand on the steering wheel, you steal a sunset shot from the picturesque stretch of the 134 that saddles the purple hills and glorious Eagle Rock.
2 months in: A picture from outside CBS Television City before a taping of The Late Late Show.
13 months in: A picture from inside NBC Seafood Restaurant just before you dive into your plates of dim sum.
2 weeks in: A Facebook post in local community groups asking if anyone is selling furniture for your apartment. You are disheartened to discover that mid-century modern furniture is overpriced and overhyped in this town.
2 years in: Having completely logged off Facebook, you start your own Instagram account for all the retro and antique items you stumble upon while dumpster diving and walking into the estate sales of old Los Feliz and Echo Park homes.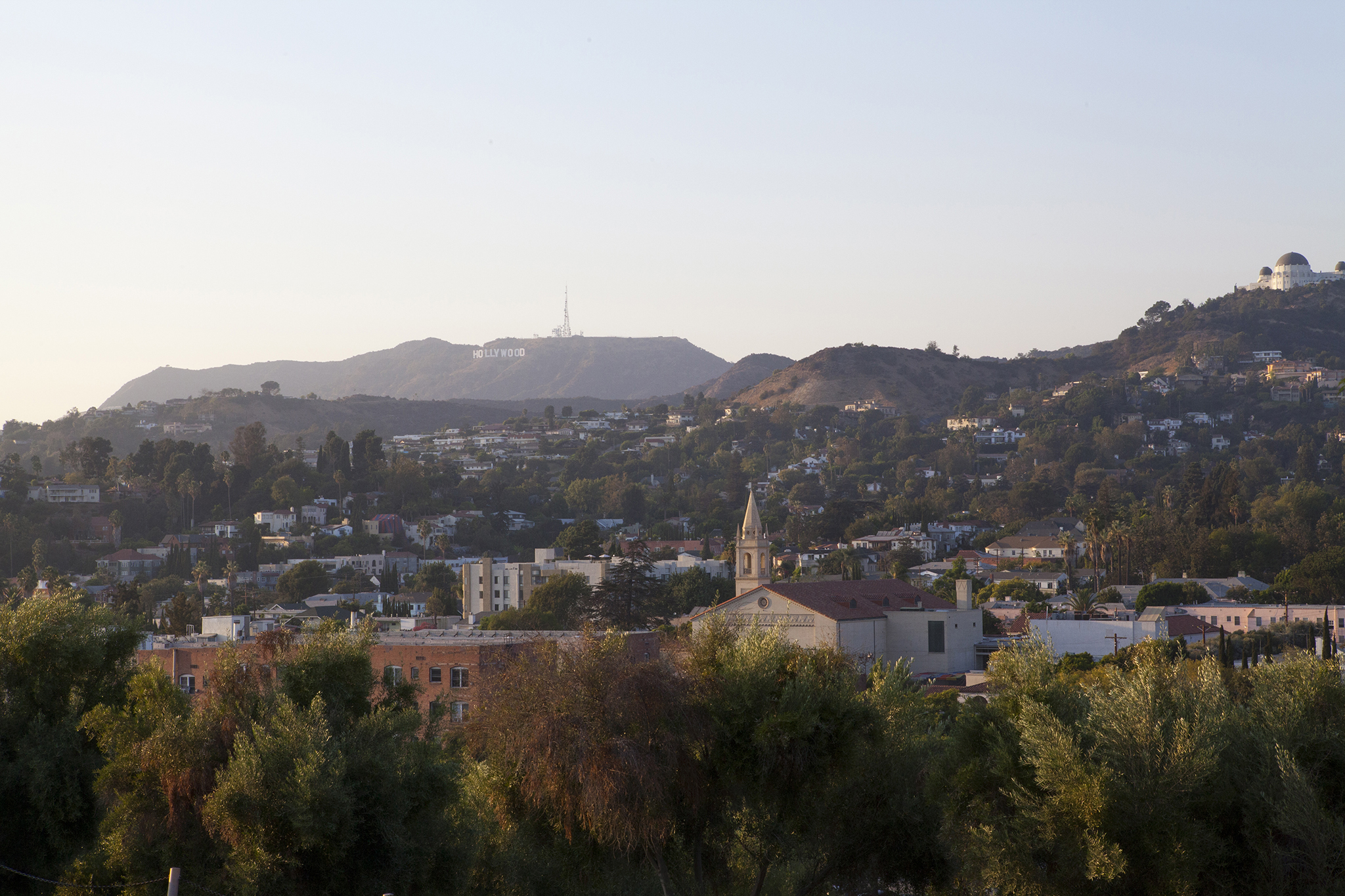 1 year in: A picture of your brand-new copy of Eve Babitz's Slow Days, Fast Company from Book Soup.
8 years in: A picture of your coffee-stained, tattered copy of Babitz's classic as you finish it for the fifth time at Barnsdall Art Park.
3 months in: "TIL where the Batman caves are."
3 years in: "TIL what dingbats are."
10 weeks in: A Snapchat to your close friends of the sneaky picture of the actress you've been hoping to run into at the restaurant in Koreatown after reading that it's her favorite place.
10 years in: Amused by how ordinary L.A. is—a city with more depth than there is celebrity—you leave the woman alone. You send your friend a photo of your soondubu instead, with a follow-up text: "Guess where I am."
4 months in: A tweet about an obnoxious "fitness fad" conversation you overheard at Catch.
14 years in: As you slowly resign from your frenetic documentation of L.A. activities, you've learned to just let the little things go. Except parking tickets. You still occasionally get (and complain about) those.