Where to find Thanksgiving dinner to-go
Snag your Thanksgiving dinner to-go this year from some of the best restaurants in Los Angeles—no cleanup required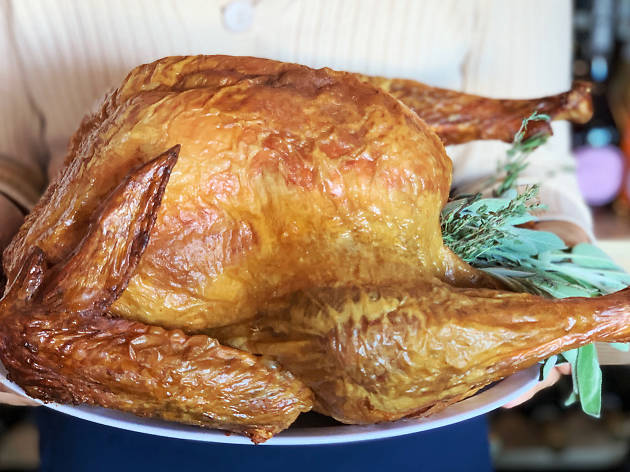 Basting is for the birds, don't you think? Between the cleanup and the obsessive oven checking, there's plenty of stress that comes with cooking your own turkey at home. Thankfully, some of the best restaurants in Los Angeles are doing it for you, with Thanksgiving dinner reservations and some offering an entire Thanksgiving dinner to go. Hang up your apron, pick up the phone and order one of these Thanksgiving turkeys (and sides) for the holiday—from heritage and vegan options to dark meat or white (and even fried!), you'll be able to take home something that's perfect for you and your family.
RECOMMENDED: See our full guide to Thanksgiving in Los Angeles
Where to find your Thanksgiving turkey to-go
But what about dessert?
Pick up one of the best pies in L.A. to supplement your Thanksgiving meal.