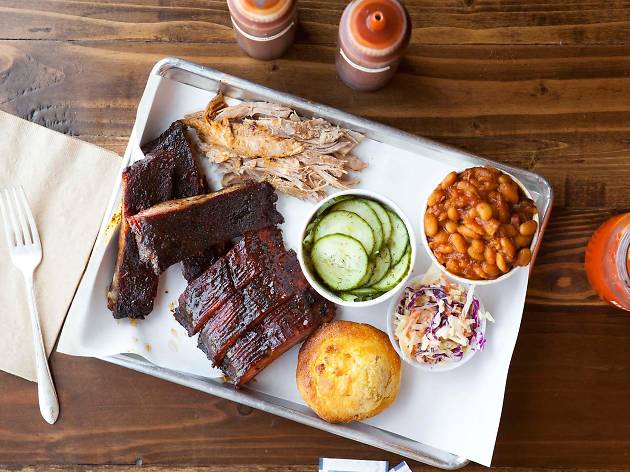 The best BBQ in Los Angeles
Memphis, Kansas City, Texas—no matter which style gets you hot and bothered, here's where to find the best BBQ in L.A.
There's BBQ and then there's BBQ—you know, the kind that leaves you licking your sauce-drenched fingers as a pile of ribs picked clean is all that remains on your plate. Die-hard BBQ fans will argue for days on end about summer BBQ essentials, why Memphis has the best pulled pork over Texas, or why Kansas City makes better brisket than the Carolinas. But here in Los Angeles, we have a great mix of all four (not to mention stellar Korean BBQ).
Despite the noticeable influx of BBQ spots in L.A. the past few years, there is still an ongoing debate as to whether this city has legitimately great barbecue. This, of course, is as subjective as what real barbecue should taste like and what region delivers the best of it. Maybe what is happening in L.A., then, is that BBQ is becoming more inclusive—not sticking to a Carolina or Texas style, but instead encompassing all of the dominant 'cue regions, adding craft cocktails to the menu and serving it all in a rustic-chic setting. And all without breaking the bank; some of the best cheap eats in the city are hole-in-the-wall BBQ spots, where you can wolf down a plate of ribs, baked beans, mac and cheese and a slice of key lime pie for less than $20. From Compton to South Pasadena, here are our picks for L.A.'s best BBQ.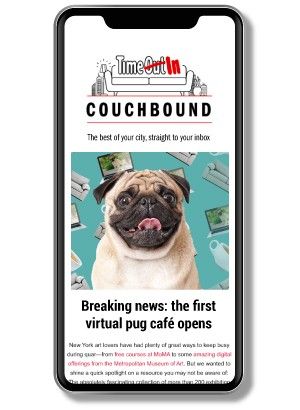 An email you'll actually love
Sign up to our Couchbound newsletter and bring the city to your sofa
Subscribe now
See the best BBQ restaurants in America
Take a slow-cooked-meat lover's tour of America with our roundup of the best BBQ restaurants across the country.