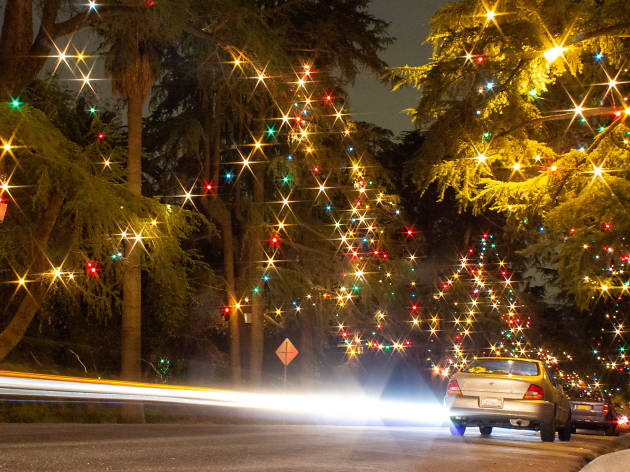 Find out where to see Christmas lights in L.A. this year
Simplify your search for Christmas lights in Los Angeles with these must-see neighborhoods and landmarks
You've probably had to fend off this tired question before from out-of-town friends: How can we get in the holiday spirit here on the West Coast when it's warm in December? Well, first of all, it's cold—by L.A. standards, at least. But second, there's also plenty of holiday cheer if you know where to see Christmas lights in Los Angeles. In between a deluge of Christmas events, festive drive-in screenings and frantic shopping trips, take the time to check out these twinkling neighborhoods. Just make sure to bring along an extra sweatshirt and some patience: Not even Christmas lights can escape L.A. traffic.
RECOMMENDED: Christmas in Los Angeles
17 places to see Christmas lights in Los Angeles
Looking for more Christmas cheer?
You won't find snow-covered trees and below-zero temperatures in L.A., but there are still plenty of Christmas events and holiday activities to get you in the festive mood.
Best selling Time Out Offers