December 2018 events calendar for Los Angeles
Plan your month with our December 2018 events calendar of the best activities, including free things to do, holiday festivals and our favorite concerts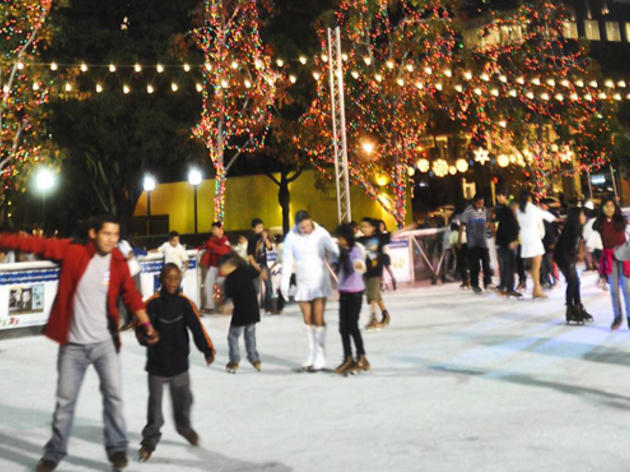 After endless, premature teases from retailers, the holidays are here for real and they've taken over our December 2018 events calendar. Dive into the spirit of giving with a stop at one of the best gift shops in L.A. or channel your altruistic side with these volunteer opportunities. If you're not stuck showing your visiting relatives around town, maybe consider making an escape to one of our favorite weekend getaways. Whatever your plans are—even if you're feeling like a bit of a grinch—you'll find plenty of activities to take advantage of in our December events calendar.
RECOMMENDED: Full events calendar for 2018
We've all had business ventures, relationships and financial planning go up in smoke at one point or another, but when your bad calls and regret fill your head at 3am, just think of this silver lining: at least your goofs aren't on display in the Museum of Failure. On December 1, the hall of fame for bad ideas is coming to L.A., providing a glimpse into some of the world's worst inventions, now-defunct technology and even a place for you to confess your own shortcomings. The two-month exhibit is popping up in the Arts District's A+D Museum, after a popular run in Sweden. Now the collection of more than 100 disaster items is making its way around the world, and through February 4, 2018 it's our turn to gawk at failures from the 17th century to today. Highlights include frozen beef lasagna by Colgate (we're feeling nauseous), Donald Trump's 1989 board game (creatively titled "Trump: The Game") and the dumpster fire that was Coca-Cola Blak (remember when Anderson Cooper tried it and promptly spit it out?), in addition to a "failure confessional," where guests are encouraged to anonymously write out their own mistakes and post them on the wall.
Read more
While we may not be dreaming of a white Christmas here in Los Angeles, we can certainly look forward to tons of shopping and more than a few Christmas lights on palm trees. We've gathered together a list of the best Christmas events, activities, movies and songs for this most magical time of year.
Read more