December 2018 events calendar for Los Angeles
Plan your month with our December 2018 events calendar of the best activities, including free things to do, holiday festivals and our favorite concerts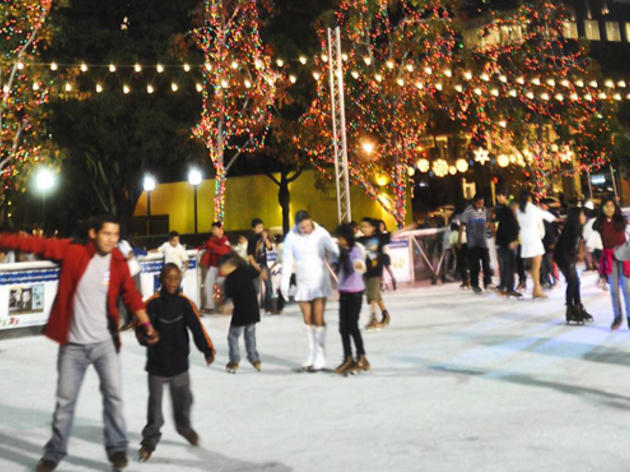 After endless, premature teases from retailers, the holidays are here for real and they've taken over our December 2018 events calendar. Dive into the spirit of giving with a stop at one of the best gift shops in L.A. or channel your altruistic side with these volunteer opportunities. If you're not stuck showing your visiting relatives around town, maybe consider making an escape to one of our favorite weekend getaways. Whatever your plans are—even if you're feeling like a bit of a grinch—you'll find plenty of activities to take advantage of in our December events calendar.
RECOMMENDED: Full events calendar for 2018
While we may not be dreaming of a white Christmas here in Los Angeles, we can certainly look forward to tons of shopping and more than a few Christmas lights on palm trees. We've gathered together a list of the best Christmas events, activities, movies and songs for this most magical time of year.
Trent Reznor is back with an electronic juggernaut that still continues to push the boundaries of rock music. Expect his beautiful melodies teeming with industrial grit to get—and stay—under your skin. They're joined by Scottish noise pop icons the Jesus & Mary Chain. To fight scalpers, tickets will initially only be available at the box office. You'll have to show to the Hollywood Palladium on Saturday, May 19 from 10am to 3pm. Any remaining tickets will be sold at a later date.
In 1922, British archaeologist Howard Carter unearthed an ancient Egyptian discovery that we're still talking about and learning from 100 years later. To celebrate the upcoming centennial of the discovery, this traveling exhibition of artifacts from King Tut's tomb makes its debut in Los Angeles. The exhibit marks more than triple the number of items that have ever been displayed outside of Egypt. Though you won't see the iconic death mask or gilded coffins, the 3,300-year-old statues and pieces of jewelry are astounding to behold. Though King Tut's otherworldy possessions have come to L.A. three times previously in the last half-century, this will in all likelihood be their final visit. The Grand Egyptian Museum, which will permanently house all of the 5,000-plus objects discovered, is slated to open in 2019.
Find out what's happening in January