People usually visit Australia's red centre for one of two reasons: to marvel at a place of extraordinary natural beauty, or to connect with the Indigenous cultures that have persisted for tens of thousands of years.
But when you arrive in Alice Springs, it becomes immediately clear that these two aims aren't so easily separated. This place is home to the world's oldest living culture, and their stories, lives and legacies have been shaped by the country. And you can't really understand that country without understanding some of those stories.
That's part of the purpose of Parrtjima, an annual festival of Aboriginal art and culture that lights up Alice Springs Desert Park with art installations and large-scale projections. The free ten-day festival will be returning once again in 2023, illuminating the ancient canvas of the Macdonnell Ranges from April 7 to 16.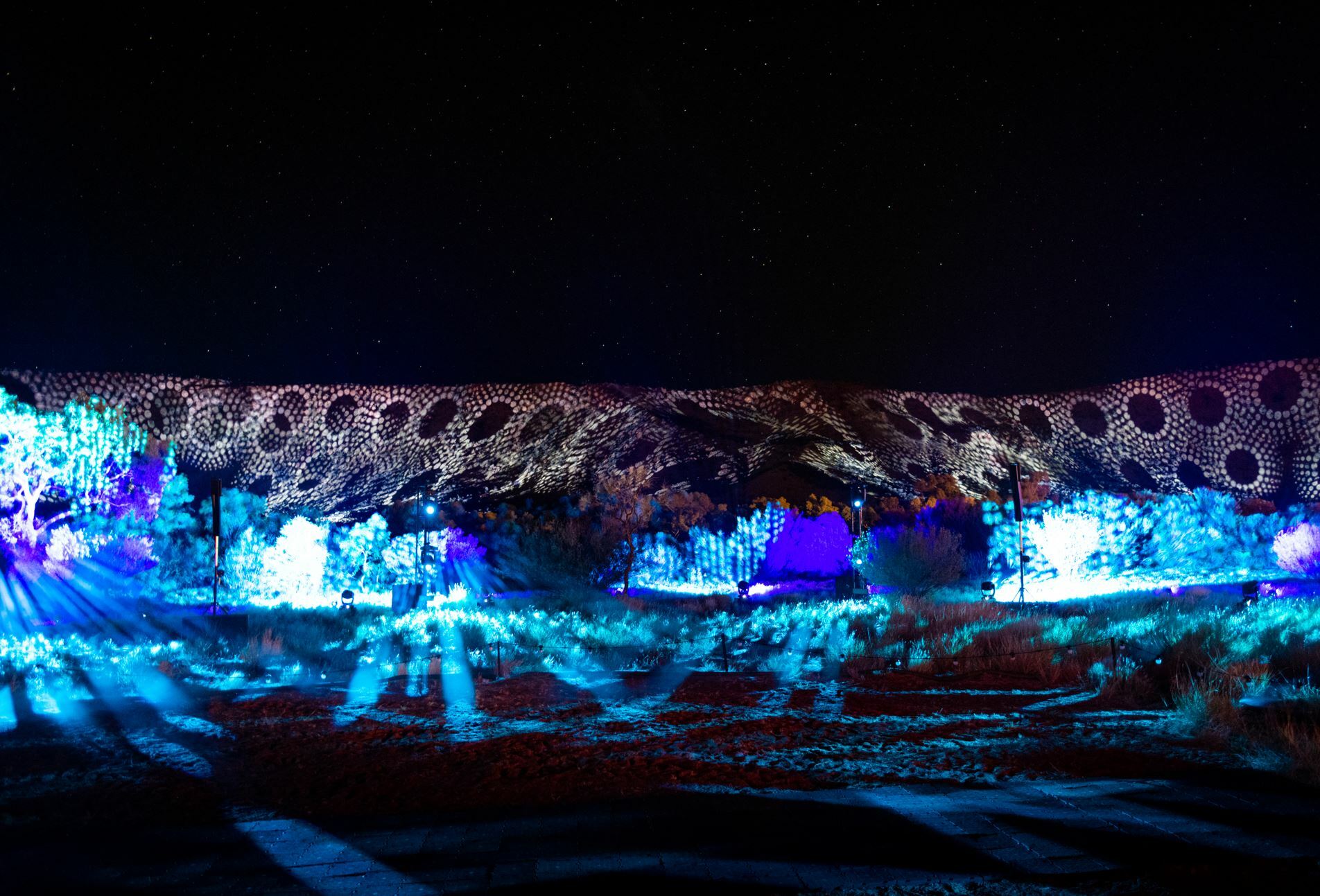 The 2023 theme is 'Listening with Heart', which embodies the concept of coming together, meeting and taking the time to contemplate and reflect.
It was inspired by the artwork surrounding the Statement from the Heart, which was created by a group of artists from Multijulu, led by Maruku artist Rene Kulitja. It depicts Uluru-Ku Tjukurrpa (the Uluru story of connection), and Rene will work alongside a number of artists to bring the breathtaking piece to life as a large-scale light and sound installation.
The installation will immerse visitors in the world of the Aṉangu people, and provide the opportunity to hear ancient songlines and Indigenous perspectives of what country means.
The rest of the program is yet to be confirmed, but is set to feature art, live performances, interactive workshops, music, film and talks. For more information and to register for the free festival and its events, head to the Parrtjima website.