The 8 best things we saw at the Melbourne Festival
We lost ourselves in labyrinths, sung along with the MSO and shared biscuits with fellow audience members to bring you our highlights of Melbourne's largest arts festival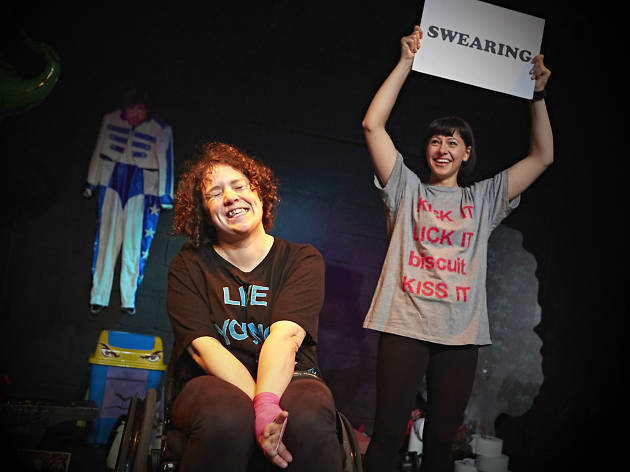 For 18 days in October, hundreds of artists from Australia and many other nations converged on the city. They brought theatre, dance, music, visual art and live art to Melbourne's performance spaces, streets, laneways and even hair salons. They surprised, delighted and challenged audiences. And now, as quickly as they appeared, they are gone.
In his Melbourne Festival debut, artistic director Jonathan Holloway (formerly the artistic director of the Perth International Arts Festival) took a number of risks. While he kept some important festival traditions (Ilbijerri Theatre Company's Welcome to Country ceremony Tanderrum, most importantly), he decided to scrap the riverside festival hum. He programmed a number of pieces that were highly participatory, including the live-art-meets-game-show The Money and Haircuts by Children (exactly what you think it is). Hugely successful shows from overseas (Robert Lepage's 887) shared space on the program with new commissions from local companies (Back to Back's Lady Eats Apple), and the grand (David Bowie: Nothing Has Changed) was counterbalanced with the intimate (Collisions). Numbers-wise, Holloway's risks paid off: tickets became very scarce towards the end of the festival, and takings are reported at $2.9 million (higher than the target organisers set themselves).
But which were the shows that got our critics' hearts pumping? Here, we present our eight most memorable Melbourne Festival moments.
Having festival withdrawals? Check out the best of the Sydney Festival, taking place in January, or have a look at the best upcoming theatre, dance, art and music in Melbourne.
Time Out's Melbourne Festival highlights
The best shows to see this month
Wondering which Melbourne shows to see? Check out the latest theatre, musical, dance and opera reviews from our critics.
More to explore