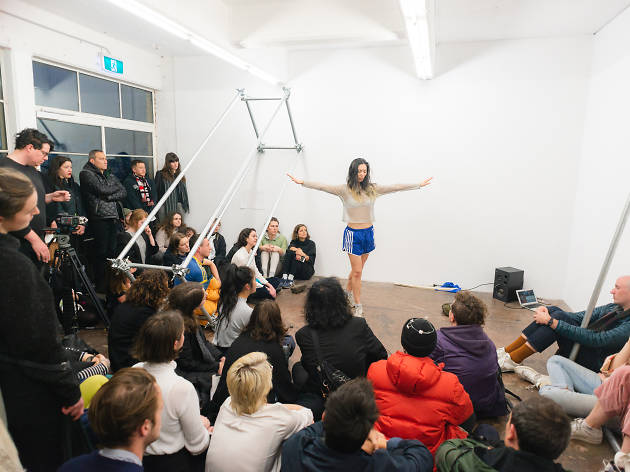 The best artist-run initiatives (ARIs) in Melbourne
Looking for the cutting edge of Melbourne's famous art scene? Check out these galleries and initiatives run by artists.
They say Melbourne is the cultural capital of Australia, but what makes it thrive is the artists living or working in the city, and doing it for themselves. Melbourne's artist-run initiatives are an essential part of the larger ecosystem that gives the city its famed title. And they're varied – some above restaurants, others tucked in with shared office spaces, others roving and without a permanent space at all, and of course, others acting as street-facing high street galleries.
Recommended: the best free art galleries in Melbourne.
Looking to step outside the gallery?
Sure, street art covers almost every nook and cranny of our creative, colourful city, but there are more highly concentrated clusters than others. These are the street art hotspots that any self-respecting 'grammer should be snapping: the city's ten best street mural hotspots, in all their spray-painted laneway glory.