Brunswick bar crawl
Work your way from cheap beers to sweet tunes on Sydney Road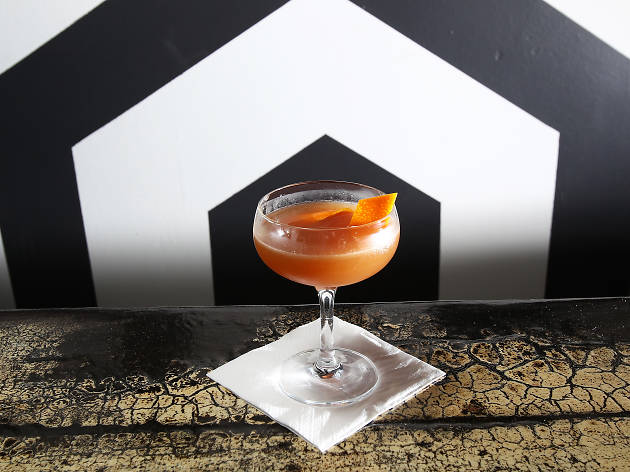 The best bars in Brunswick
It's official. We're calling bullshit on anyone who claims not to like beer as a beverage. Of course that's not you, but if you have a friend who still needs winning over, march them to the Alehouse Project, stat.
Things tend to be a bit beery when you drink in Brunswick, which makes a little sojourn at this 'burbs only cocktail bar compulsory. Sink a few balls at the round, red pool table; ogle the nude pictures in the peep show, or pull up by one of the three fireplaces with beetroot daiquiris.
Shading in the middle ground between the sophisticated affairs and the grungy gig-pubs, the Brunswick Mess Hall is a cocktail bar, Asian diner and beer barn, and the only place you need to take big tricky groups from now on.
We're all so familiar with the American diner that it takes very little for David Lynch or Quentin Tarantino to gently twist its wholesomeness into something uneasy. The crew behind New Guernica and Chuckle Park have done the same with this glossy, moonlit enterprise wedged between Aldi and the Retreat on Sydney Road.
Your Brunswick odyssey is never complete without some live music action. The Penny Black is the queen of the cheap gig, with plenty of Carlton Draught and $6 pizza on the side. It's also located within convenient stumbling distance of the Town Hall Kebab stand (aka the carwash kebab). Win.
Welcome to the prettiest live music pub in the land, with the most excellently ridiculous name. The stage at the Rare and Reclusive Oft Neglected Lesser Spotted Mallard is the crowning glory of a grand space with bright parquet floors that was formerly used as a ballroom.
More Melbourne bar crawls
Discover some of the best drinking that the CBD has to offer in our monster, four-part Melbourne bar crawl.