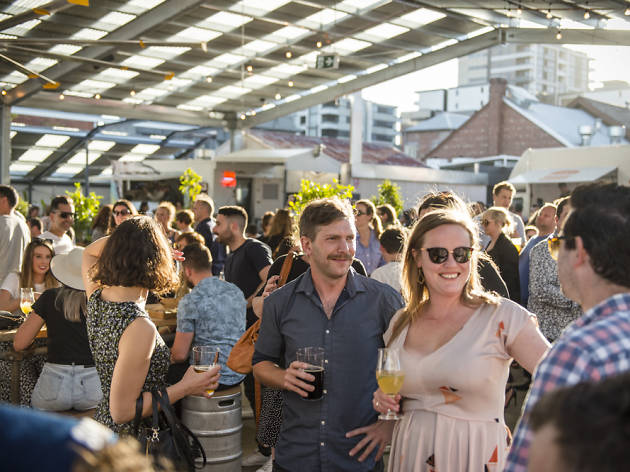 Time Out says
Brunswick has its very own food truck park and beer garden
A 450 person beer hall and food truck park is bringing Brunswick open-air, laid-back party vibes. Aside from the food quarter, 4 Pines Brewery is set to be fully operational within Welcome to Brunswick in early 2020, but for now, the full range of beers will be available from tap in the bar area. Much like its Thornbury counterpart, Welcome to Brunswick will be a host to a rotating roster of food truck vendors which will be able to cater for vegetarian, vegan and gluten-free crowds. Expect vendors like Red Sparrow, Mr Burger, O Tuga and Satay Truck to make regular appearances in its food quarter.
Another great reason to hang out at Welcome to Brunswick is for its commitment to sustainability. It will be composting 100 per cent of its organic waste in an anaerobic digestor lovingly named Jane Fonda, enforce a returnable plate system when not using compostable service plates and installing solar panels with a view to be self-sufficient with its power, amongst a handful of other initiatives.
And before you ask, yes, dogs are not just accepted but encouraged.
Details
Best selling Time Out Offers