Down to your last fiddy and need to take someone out for a day in Melbourne? There's actually a surprising amount of things you can do with a crisp pineapple. Our first tip: stick to the CBD, where you can get around in the free tram zone.
Start off by wandering through the Royal Botanic Gardens. Everyone does the walk around the Tan, but head deep into the gardens to check out the vast plant collections and landscapes. Our favourites are the Arid Garden, which showcases many exotic desert plants and cacti and the lush Fern Gully that looks like something out of Jurassic Park.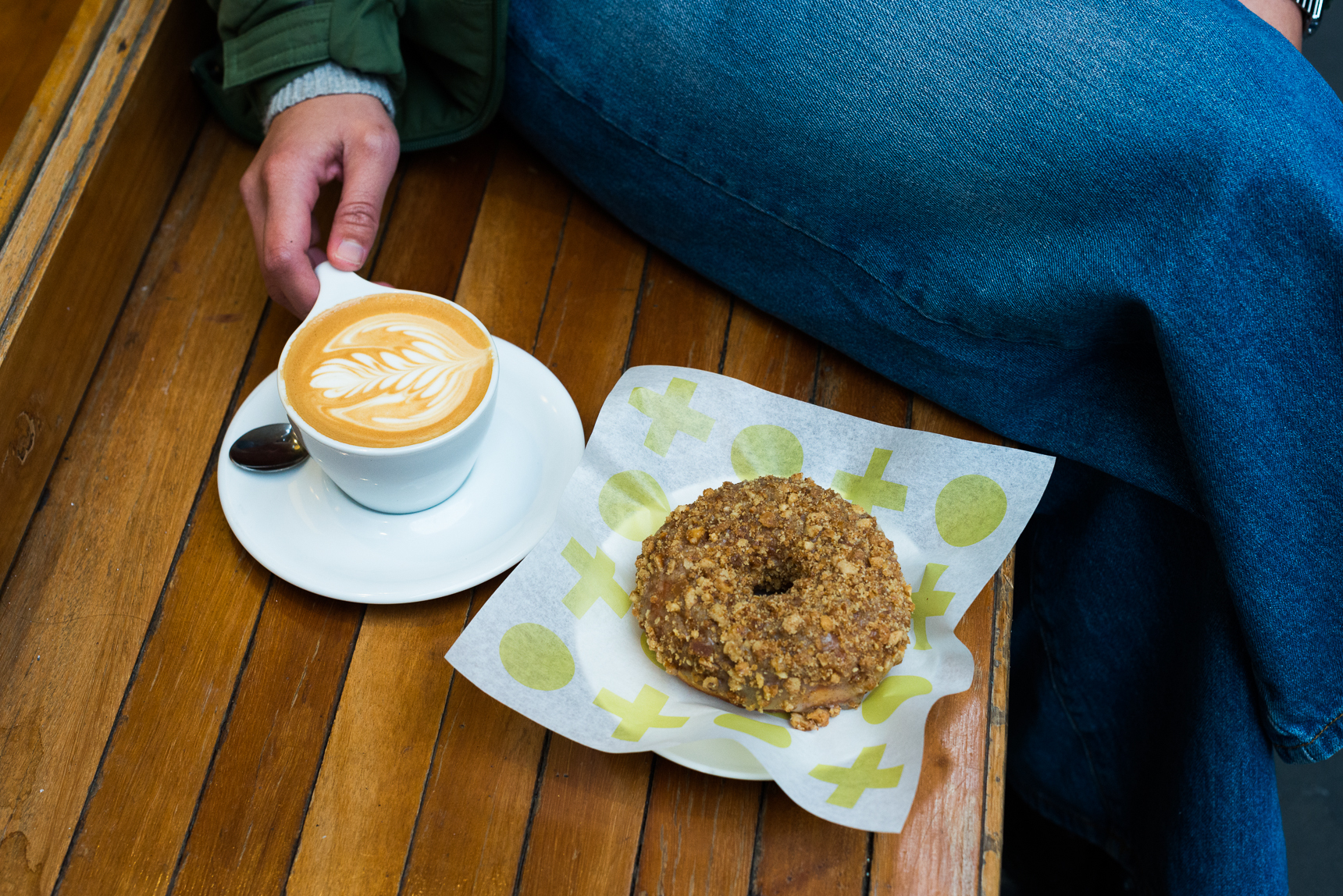 Visit this little laneway doughnut shop for a fresh, delicious doughie like this maple glaze and walnut number, which you can watch being made in the open kitchen, coffee in hand. Shortstop gets their coffee from local roaster Market Lane, known for their serious blends.
3. Go on a self-guided tour of Melbourne's arcades: Free (if you don't buy anything)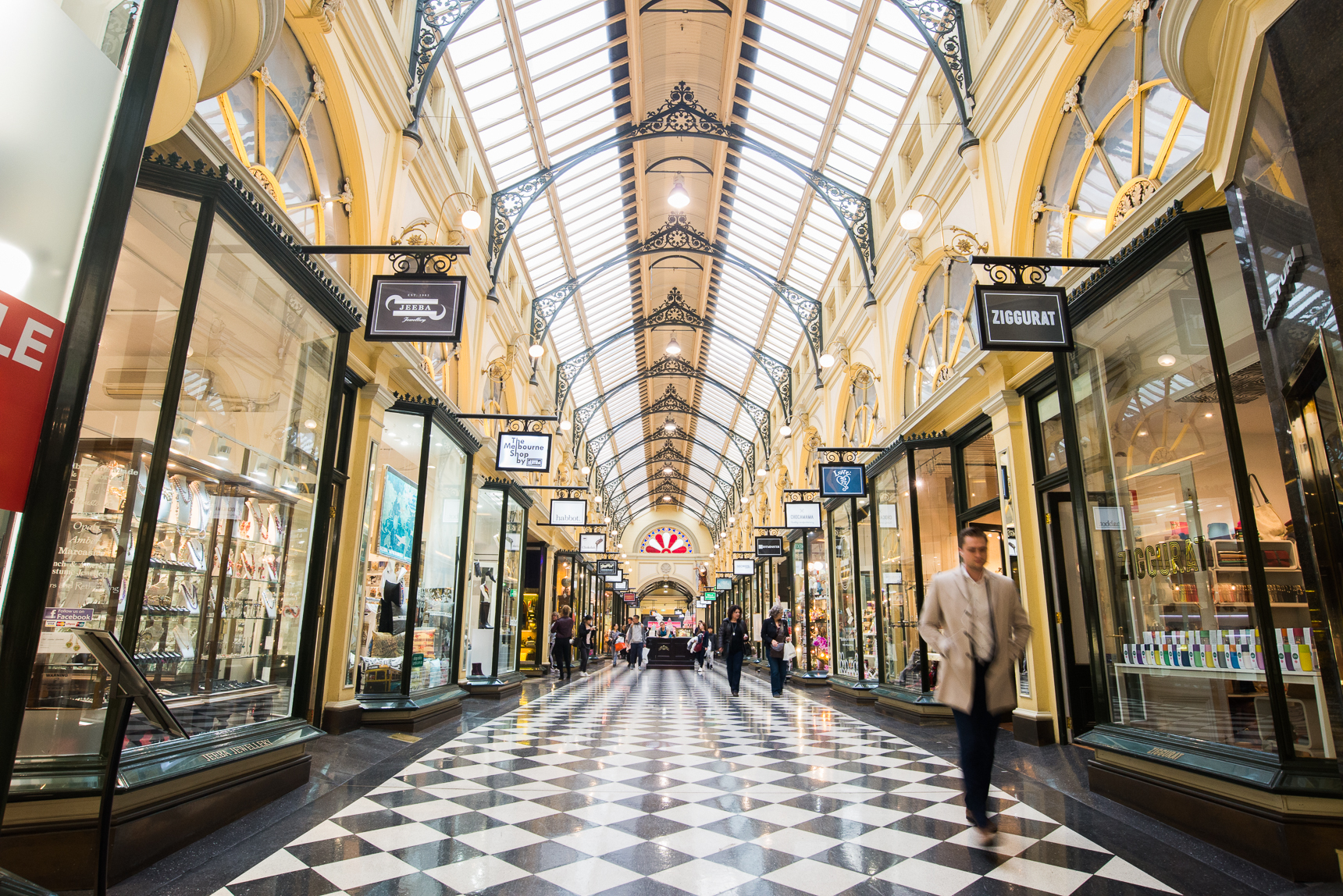 Window shopping is infinitely more interesting at the Royal and Block Arcades. Start at Royal Arcade's Bourke Street Mall entrance and get a feel for how Melbourne's 19th century shoppers spent their well-earned shillings. Cross Little Collins Street to enter Block Arcade and pay close attention to the beautiful mosaic tile floor and stunning glass canopy. If you have more cash to spare, stop by the arcade's excellent cafes and shops offering everything from designer clothing to gifts.
It's hard to believe ACMI doesn't charge entry to its Screen Worlds permanent exhibition, because it's probably one of the most fun interactive activities you can do in Melbourne's CBD. Stop by the Games Lab for a solo game of Pac-Man or face off with a buddy on Mario Kart. Check out the film program too, ACMI Cinemas often gets exclusive screenings of eye-opening documentaries, independent releases and timeless classics.
This container bar in a laneway nails the grungy Melbourne vibe. From Thursday evening onwards, there's usually a DJ spinning dirty electronic or hip hop sets. Grab a cold one and chill out on the shipping pallet seats or stick around long enough and you'll see the place turn into a heaving dance floor.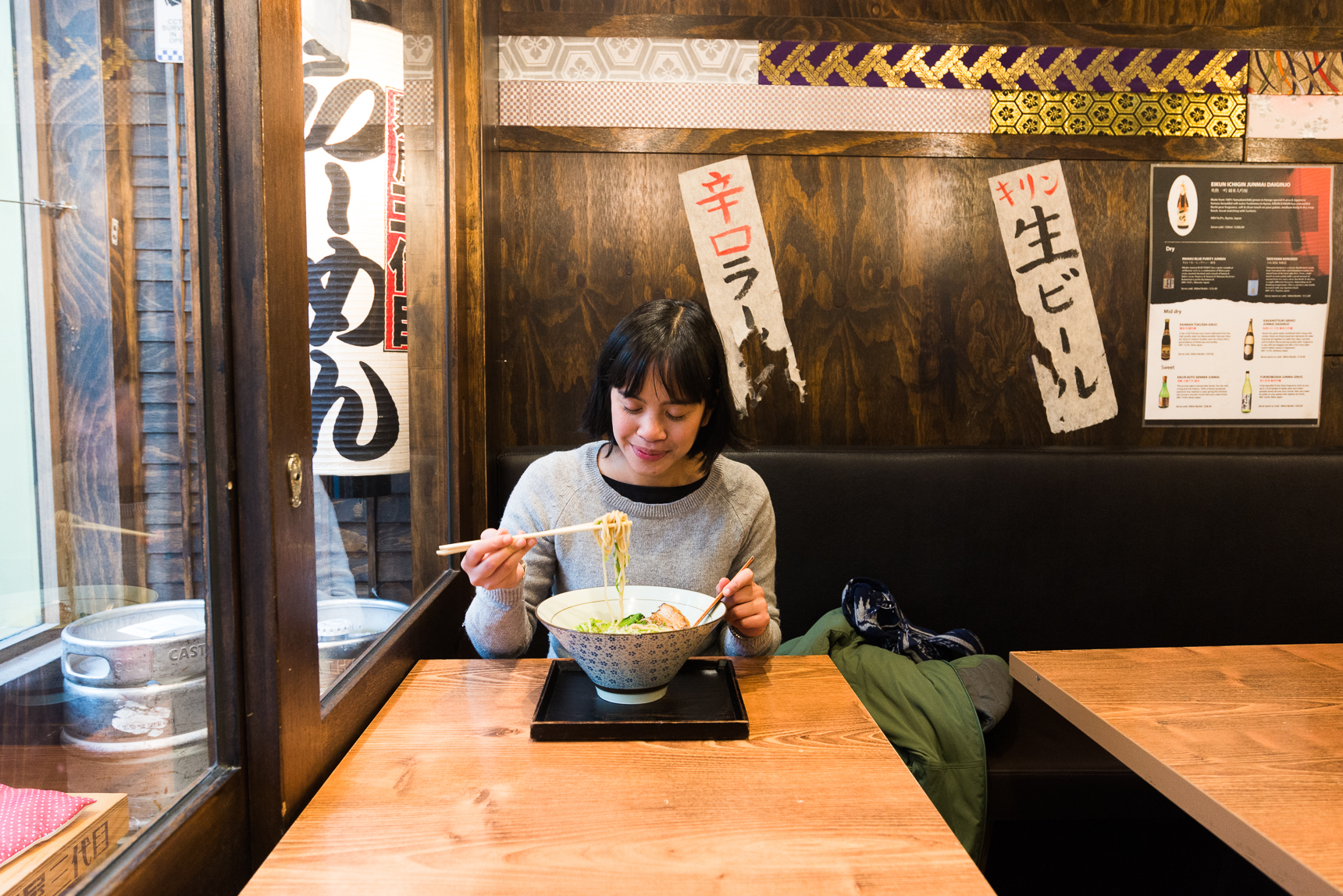 To no one's surprise, turns out ramen is better than a limp cheeseburger and soggy chips at 3am. Shujinko is open all day, every day and is the pick-me-up you need when it's too late to get a decent feed elsewhere. Get the signature Shujinko ramen with a charred slab of pork belly and rich broth.