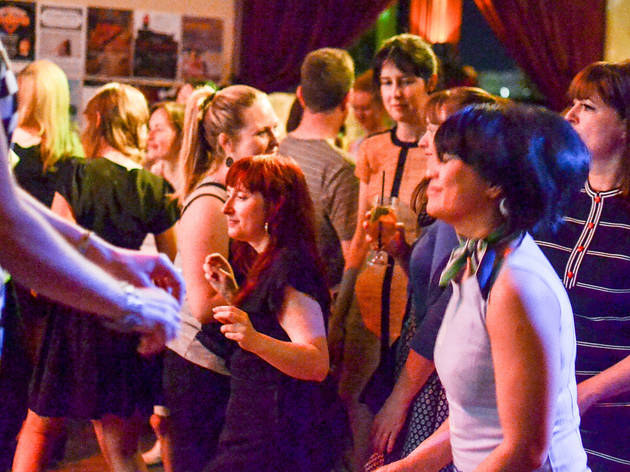 25 things to do for under $25 in Melbourne
Strapped for cash? We can't help you pay your rent, but we can tell you where to get your kicks on the cheap
1. Lord over the city from the 88th floor of the Eureka Skydeck ("I can see my house from here!") - $15-$23.
2. Cut loose to indie tunes at Mr McClelland's Finishing School at the Gasometer Hotel - $10.
3. LOL until your face hurts at Spleen Bar who host free live comedy every Monday night - free.
4. Catch a free (or very cheap) gig in one of the many music venues of the inner north; we suggest the Tote, the Evelyn, Bar Open or the Night Cat.
5. Eat oysters for $2 a pop with a $12 glass of bubbles overlooking Victoria Harbour at The Woolshed every Tuesday.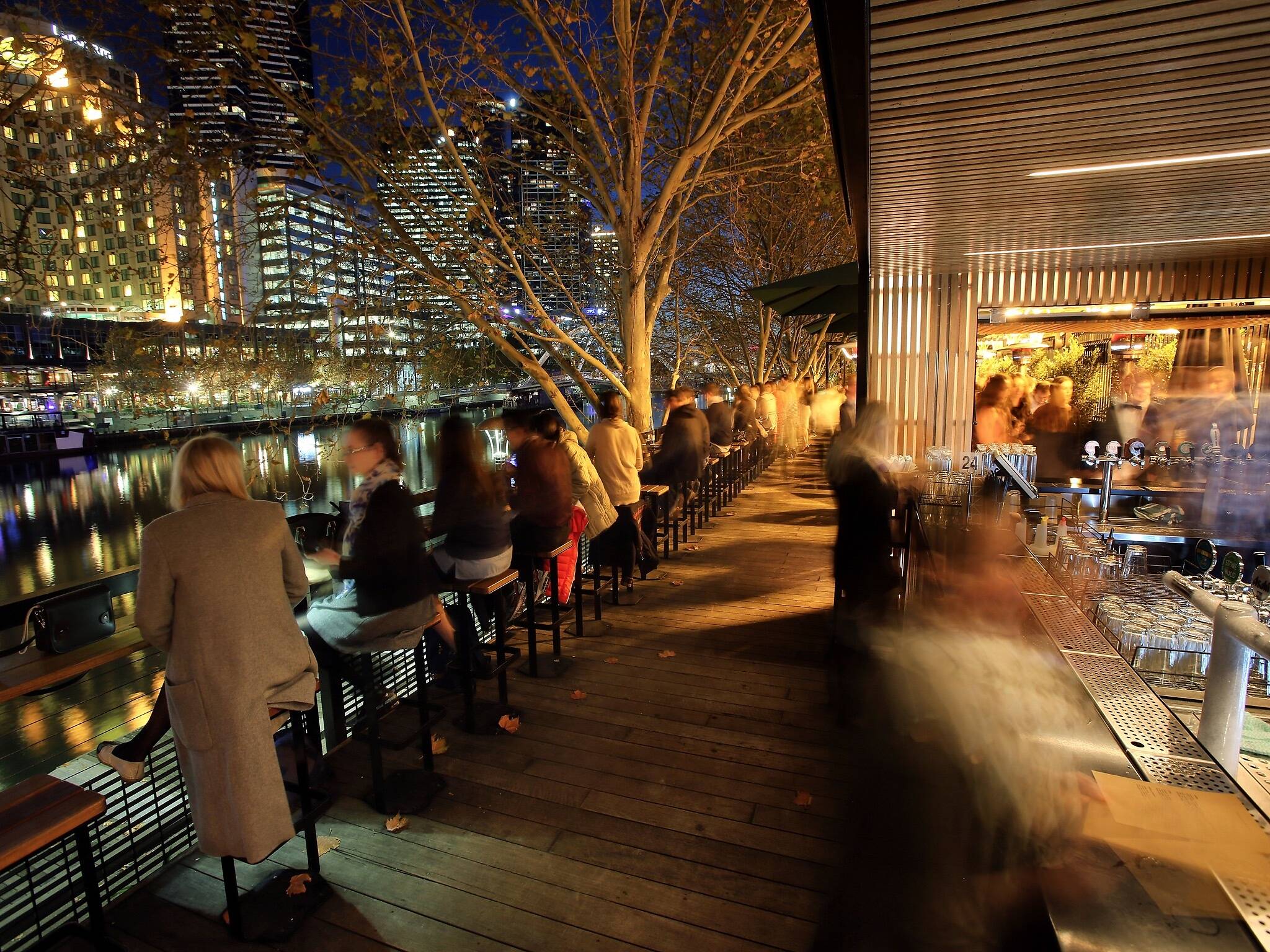 6. Go to town on dumplings by the plateful at Shanghai Street on Little Bourke St, with dollars to spare for beer.
7. Feast on curry and pay whatever you like at Lentil as Anything in the beautiful Abbotsford Convent (be generous: it's a non-profit going back to vulnerable community members!).
8. Be spooked at the Melbourne General Cemetery's fascinating night tours, which bring history (and dearly departed souls) to life - $20-$25.
9. Become the coffee expert you've always wanted to be at Market Lane's free Friday arvo cupping (coffee tasting) sessions.
10. Hit St Kilda Beach on a sunny day, but not until you've stocked up on $12.95 fish and chips from Pink Flake and a treat from one of the many old-school cake shops on Acland Street.
11. Rub shoulders with artists at Loop's regular independent film screenings. Many of the sessions are free, which leaves you more cash for a cocktail or two.
12. Get change from a fiver for your pizza at finally reopened Bimbos. - $25
13. Wind through the fern-filled trails of the Sherbrooke Forest at the foot of the Dandenong Ranges, then explore the cute tea shops and boutiques in the nearby village of Olinda.
14. Hand over your Tupperware to the folk at Moroccan Soup Bar, and they'll fill it up with soul-warming vegetarian dishes. Then, enjoy your banquet across the road at Edinburgh Gardens.
15. Head 30 minutes out of the city and discover the Heide Museum of Modern Art, a centre of Australian modernism and contemporary Australian art - $15-$20.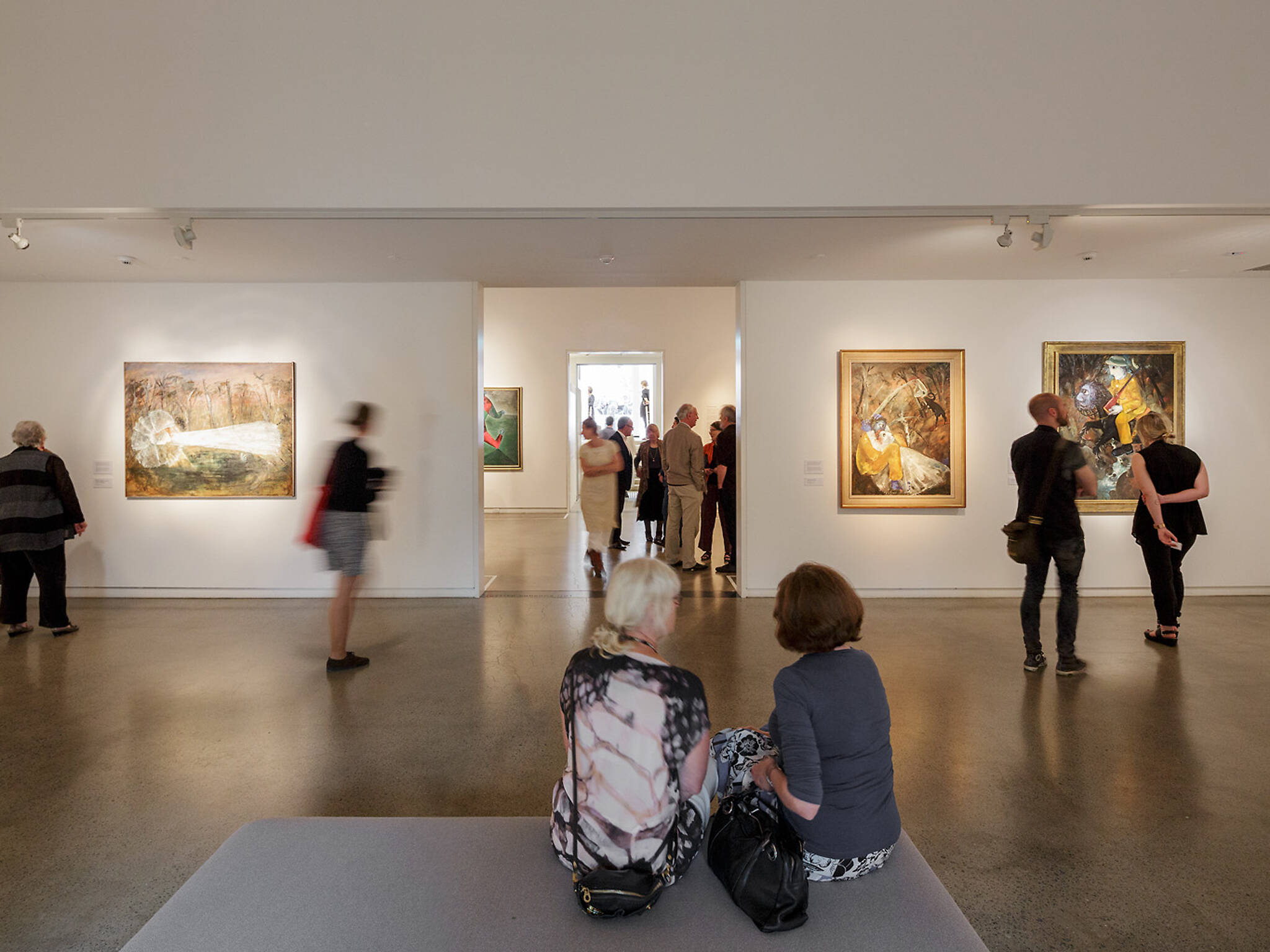 16. Pat all the good doggos at Collingwood's Doghouse – Melbourne's first café catering to pups and their humans (dogachino, anyone?).
17. Hop on a ferry from Southgate to Williamstown and explore the suburb's historic waterfront and Castlemaine warship - $12-22 one way.
18. Try Michelin-starred food at Hawker Chan. The restaurant is an offshoot of Singapore's famed street stall, and people queue for their serve of soya chicken, rice and beans. - $10
19. Pick up a new skill at one of Laneway Learning's many cheap classes in centres across Melbourne, which range from anything from learning the moves to 'Smooth Criminal' to craft and cooking.
20. See the city on two wheels with Melbourne Bike Share. Pick up a blue bike and hit the Yarra Trail – the daily hire cost is a cool $3.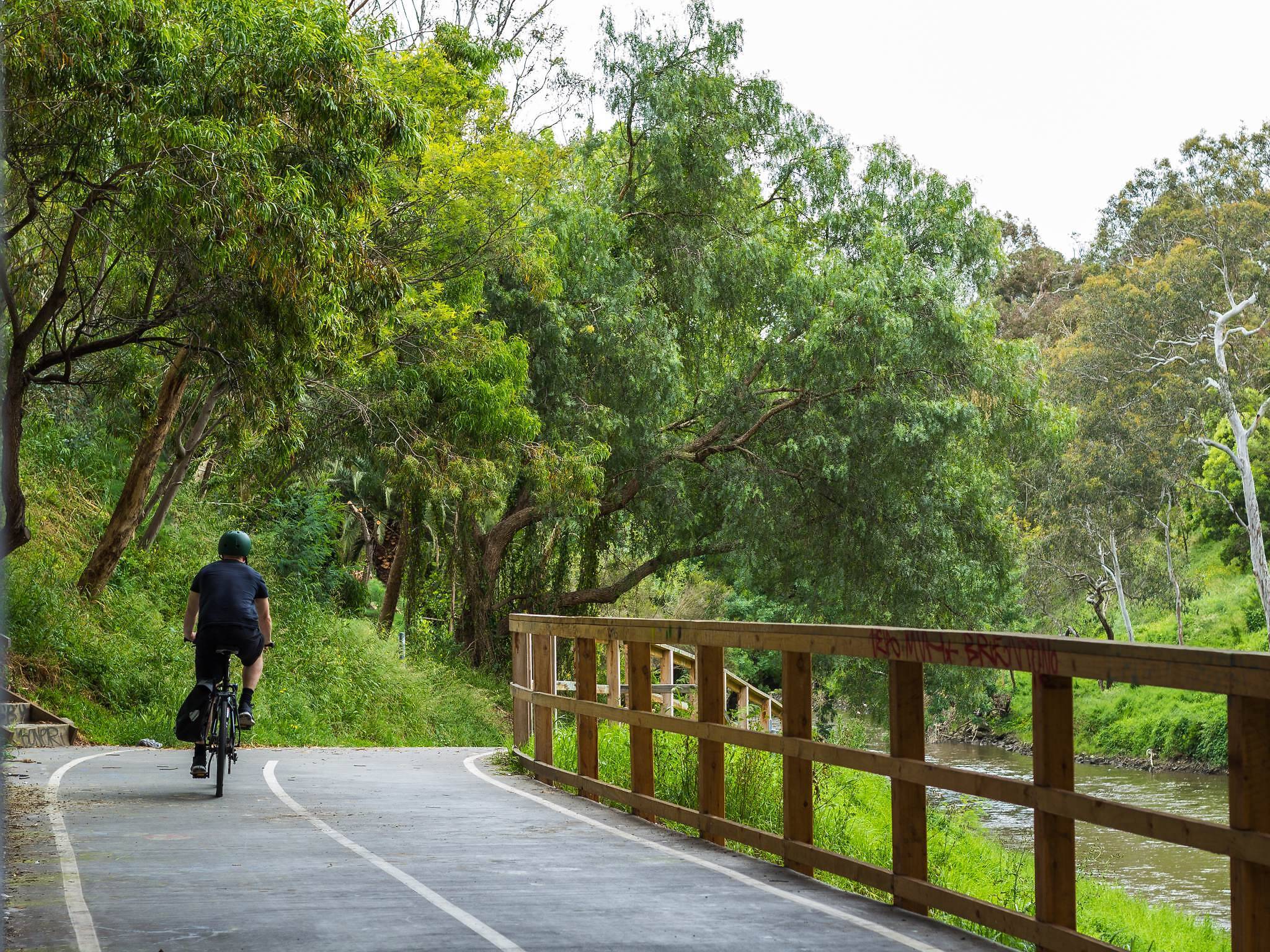 21. Sit in the TV audience of The Project and get some free entertainment – free.
22. Get up offa that thing and dance 'till you feel better at Soul-A-Go-Go, PBS Radio's monthly soul and funk night at the Night Cat - $10-$15.
23. Challenge your mates to pinball, Mortal Kombat and Daytona USA at the Fitzroy video game bar Pixel Alley.
24. Fill up on $1 pieces of Japanese Fried Chicken at Horse Bazaar every night (there's a minimum of three pieces, but hey, not a bad deal!).
25. Invite your brightest mates to Funky Bunch Trivia at the B.East every Tuesday, where each week's theme is chosen by the previous weeks' losing team - free.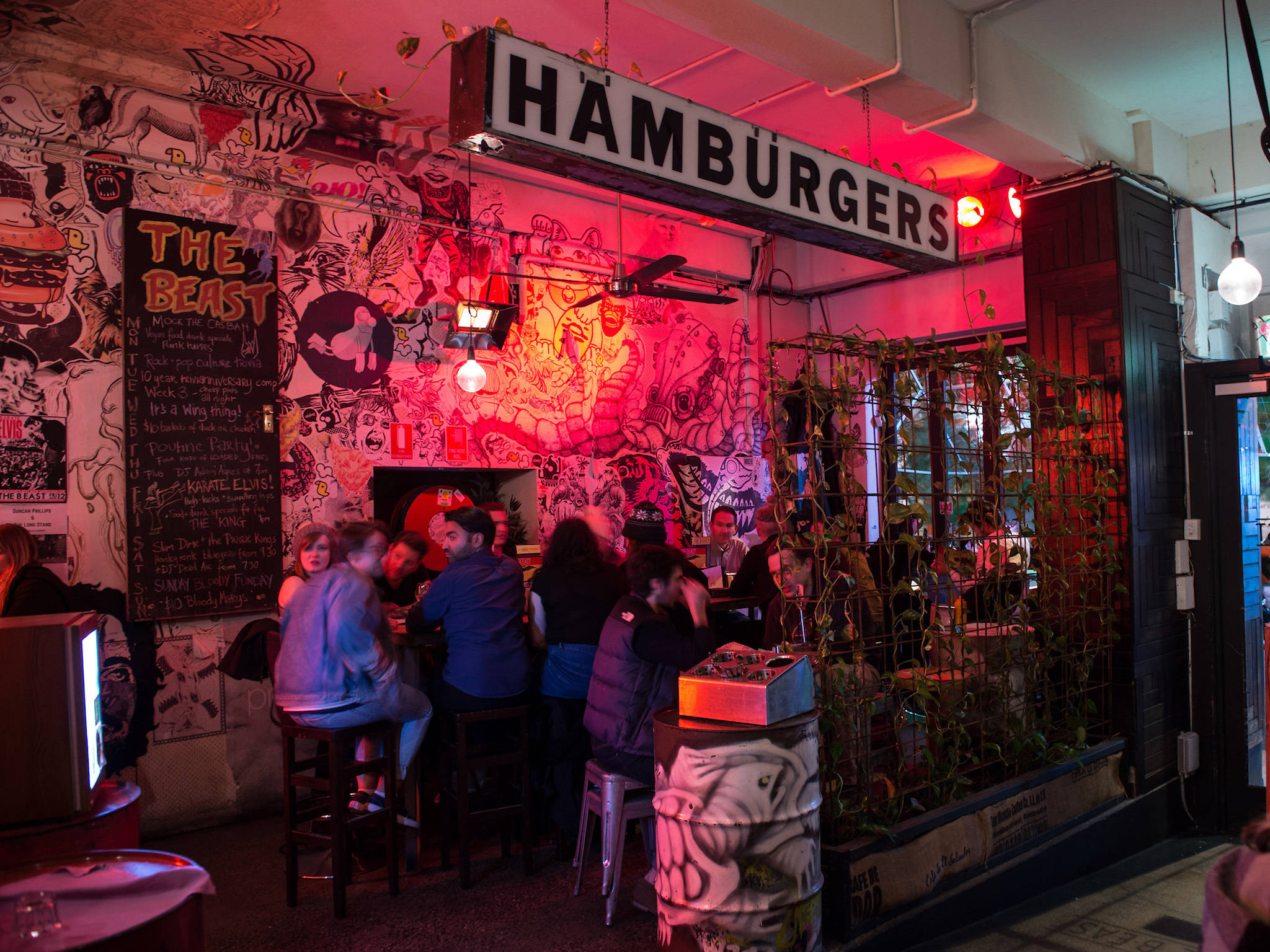 More free things to do in Melbourne
Guess what? Not everything in Melbourne costs a bunch of money. There are heaps of things to do in this fine city that you can do for free. Yep, free. Zilch. Nada. Zero dollars. We've found the best free comedy show, free art galleries and activities, so you can have a super fun time in Melbourne without spending a cent.
Melbourne's best cheap eats
With so many cheap eats options in Melbourne it's not hard to eat out without breaking the bank
Best selling Time Out Offers